For those interested in horses, hounds, and the experience of a traditional fox hunt, the Long Lake Hounds may be worth checking out.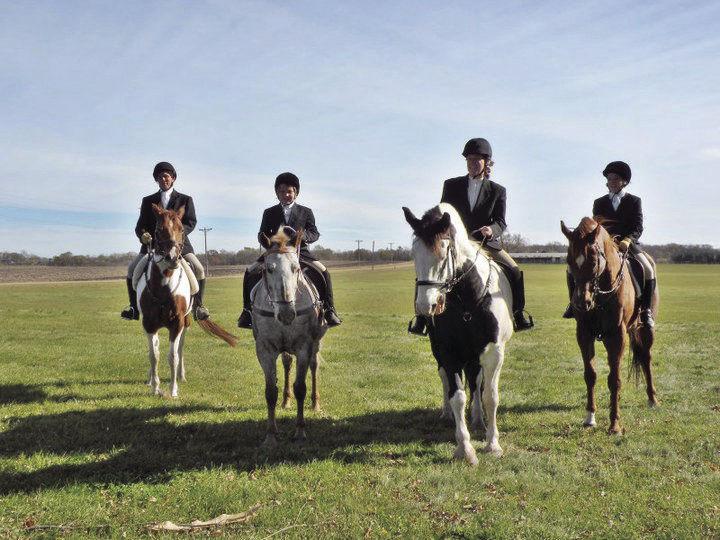 The Long Lake Hounds is a "drag" hunt. This means that prior to the hunt, a fox scent is dragged on horseback to create the scent that will be pursued by the hounds later that day. Hounds and horses then work together in pursuit of the "fox" to create a thrilling and traditional fox hunt experience.
The Long Lake Hounds are led by Joint Masters of the Long Lake Hunt Jeanne Ahrenholz and Nancy Bizzano. They also have a huntsman, Kristin Olson, and a kennelman, Rich Ader. The group also has a clubhouse and kennels for its pack of 20 hounds located in Buffalo, Minnesota. They have been going strong for 58 years, since 1959, as Minnesota's only hunt.
"The masters of the hunt, they're like CEOs of the hunt. They just kind of make sure that everything happens," Ahrenholz explains. "We plan the schedule, we make sure that the kennels are running smoothly and the hounds are being taken care of, we have two employees, we have a huntsman and a kennelman and so we manage them, and I'll tell you what, we do everything. I mean, I'm out there several times a week walking the hounds, we take care of the trails, we make sure all of the landowner relations are good because we hunt on over 200 landowners' places. And we help plan the social activities. We have a hunt ball, we have several hunt breakfasts, and we have the blessing of the hounds in the fall."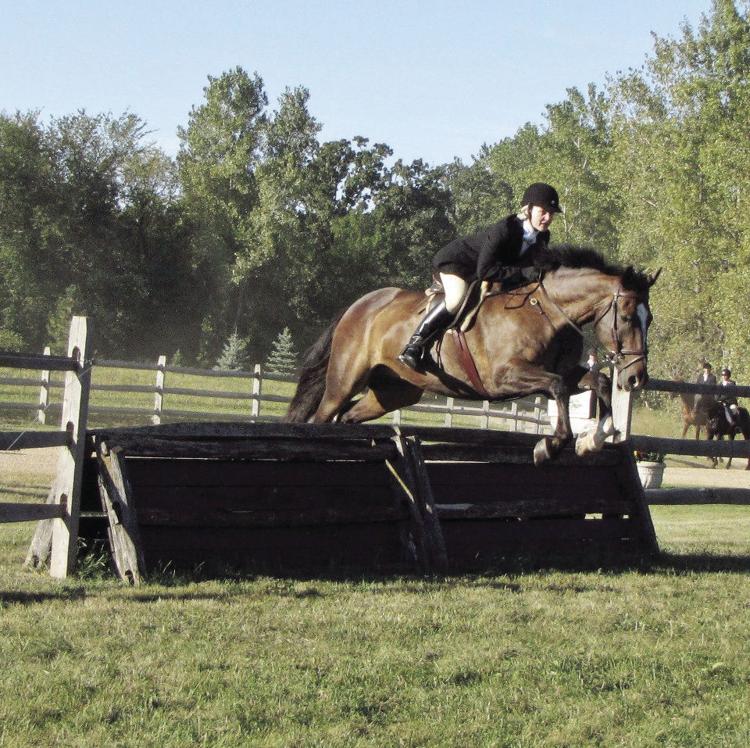 Ahrenholz adds that while the masters of the hunt put in a lot of time and effort, they wouldn't be able to keep the club going without their fellow riders. "Our members also work hard to support the hunt."
Riders are in good hands with their masters of the hunt, both of whom have ridden all of their lives.
"Well I grew up in Minnesota and loved horses. I got a horse for my eleventh birthday and have just loved them ever since," says Ahrenholz. "I went to college and studied merchandising, and ended up working for a saddle shop when I got out of school, and eventually bought the store, bought the business, and I had that for 20 years. And I started showing horses and doing other things with them, and the idea of fox hunting had always intrigued me and I just started hunting and I've loved it ever since."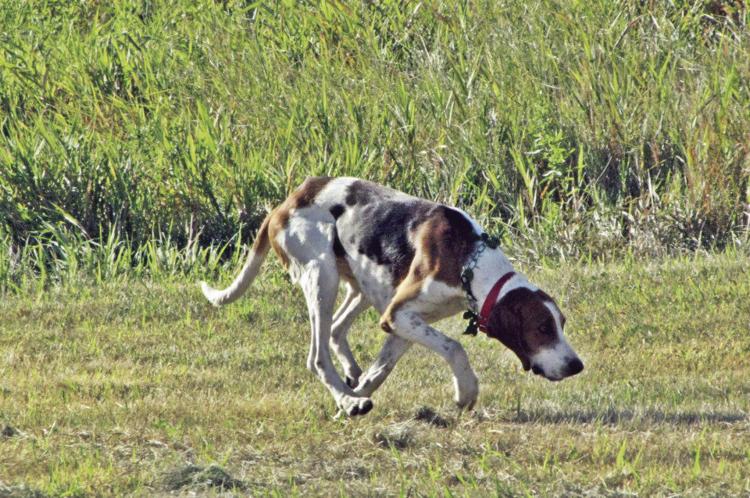 "Well I've ridden all my life, and I joined the Long Lake Hounds about 1980 'cause a bunch of my friends were members," Bizzano adds.
She adds, however, that being a lifelong rider is hardly a requirement and they encourage riders of all levels to come out for the experience and to learn alongside them.
"I mean the only way to learn is to come out and ride with us and just kind of gradually learn what to do, what not to do, how to enjoy yourself. It's just a slow learning process, but I think we're very welcoming."
Ahrenholz and Bizzano both agree that the greatest draw of the Long Lake Hounds is the connection they offer to animals.
"I love that it's a great activity to do with my horse, and I love the friendships that I've made," says Ahrenholz. "It's a great physical activity for them and their horses. They will develop a real love for horses, hounds and the countryside, and they will have family wherever they go in the world. Wherever there are fox hunts."
While Ahrenholz is more focused on the horses, Bizzano's heart belongs to the hounds. When asked about her favorite part of the hunt, the joint master knew what her response would be.
"The hounds. Love the hounds. Love to watch them hunt. Love to be with them. Right now we have 12. Which is down a bit, we like a few more than that." Part of Bizzano and Ahrenholz's duties as joint masters of the hunt is to take care of the hounds. They go out several times a week to personally walk the hounds, but there is also a kennelman charged with the care of the hounds.
Another reason that people join the hunt is because they enjoy experiencing the traditions that go along with it, such as the traditional outfits, the signals blown on the huntsman's horn, and the hunt ball, an annual black tie event. The degree of formality in the uniforms, as well as the privilege of wearing the hunt colors vary by event, experience, and standing in the hunt. However, the Long Lake Hounds website states, "While there is a standard dress code, we understand that those who are new to the sport will not have the appropriate clothing. We ask that you turnout as you would for a show—dark jacket, tan or beige breeches, white shirt or turtleneck, gloves, ATSM approved helmet, and boots. It is not necessary for a new rider to purchase new clothing to try this sport."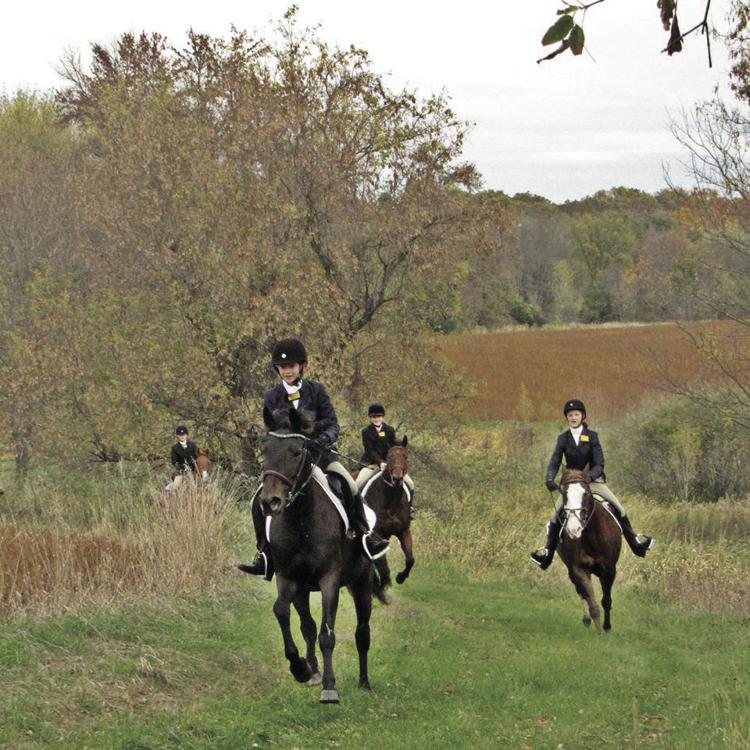 The fact that the Long Lake Hounds practice a drag hunt, rather than a live hunt, is also an important feature to many of it's members. Aside from being a pro for those animal lovers who are anti-hunting, there is a lot more control in the drag hunt experience. Ahrenholz has participated in both live and drag hunts and says, "I think I actually prefer the drag. You get to see a lot more hound work, you're a lot closer to the hounds, you go over countryside that's all prepared and manicured for you, and you know you're gonna end up at the trailers when it's over and not have an hour long ride back to the trailers, and you know how long you're going to be out."
For those intrigued by the idea of taking part in a fox hunt with the Long Lake Hounds, Bizzano says, "Contact Jeanne or contact me." The joint masters of the hunt's contact information can be found on the Long Lake Hounds website and they are very excited to share their passion for the Long Lake Hounds with the community.