The classic burger. There is no other food that truly encapsulates American Cuisine. Elegant in its simplicity as well as complex in its never-ending modifications, many restaurants across the West Metro have put their own stamp on the national staple.
"They're simple, honestly, and very customizable," Colin Wongdock said of the burger. Wongdock works at Tommy's Malt Shop, located 2 River Bend PL in Chaska. A simple restaurant, priding itself on the nostalgic feel of 1950's diners, treats customers to their famous malts as well as locally beloved burgers.
"I think just the combo of burgers and ice cream can bring you back to a simpler time," Wondock said. That sentiment is echoed by Tommy's slogan, proudly displayed above the counter: "Making classic food, great again."
No list of Minnesota burgers would be complete without at least one version of the Juicy Lucy, and Tommy's features the Tommy's Lucy in three different tastes.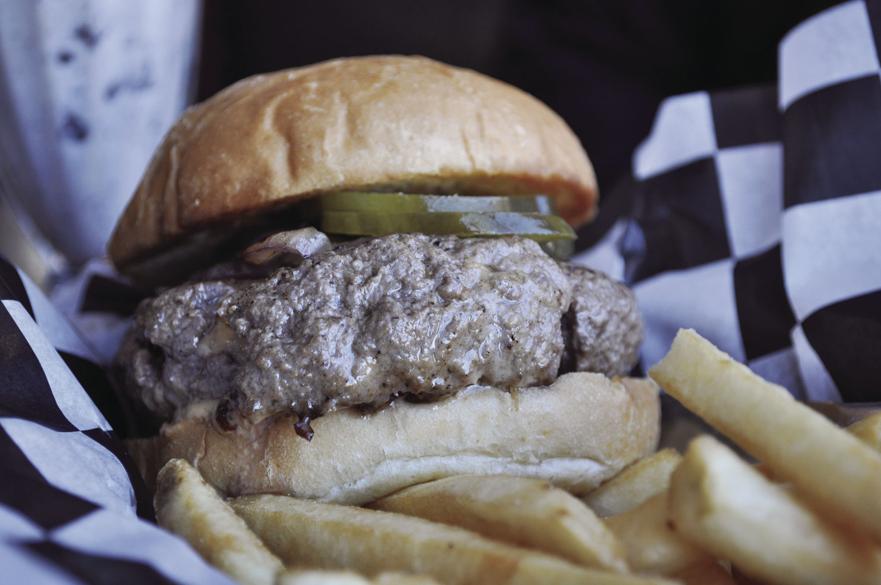 The classic Lucy stuffed with American Cheese and topped with pickles and fried onions, embodies the beloved northern classic that people have come to know and love. For those looking for a unique twist, there are also a gouda stuffed version as well as the Smoked Lucy, featuring melted pepper jack and cheddar filling the inside of the patty.
Head farther north from Chaska, and you find yourself on a stretch of County Rd. 92 to seemingly nowhere, but it is a path that many in the West Metro are familiar with. Tucked away in Independence sits the Ox Yoke Inn, a well-known destination eatery in the area.
"Pretty much everyone that is coming through that door is coming here to eat," Jim Coleman, owner laughed. The Ox Yoke in offers a variety of burgers, from the simple cheeseburger to its Northwoods burger, featuring American cheese and smoked bacon. The restaurant features the Luce Line Lucy, a popular burger that earned its namesake from the restaurants location.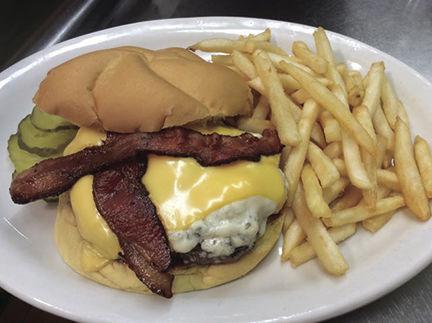 "That was named after the Luce Line because the Luce Line trail is right here," Coleman said.
This burger features a half pound patty made from 100 percent ground chuck, smothered in cheddar with crumbled bleu cheese as well as bacon.
The Ox Yoke Inn isn't the only establishment that pays homage to the famed Luce Line Railway that once crossed the region. Follow the Luce Line Trail farther west and you come across another restaurant that celebrates that heritage.
The Luce Line Lodge in downtown Watertown offers several burgers that reflect the area. From the German burger featuring sauerkraut, Swiss cheese and thousand island dressing to the Box Car featuring Pepper Jack cheese, jalapeños and sour cream.
However, Jennifer Paine points to one beefy railway tribute that is the most popular, the Train Wreck burger. A name that the burger has well earned.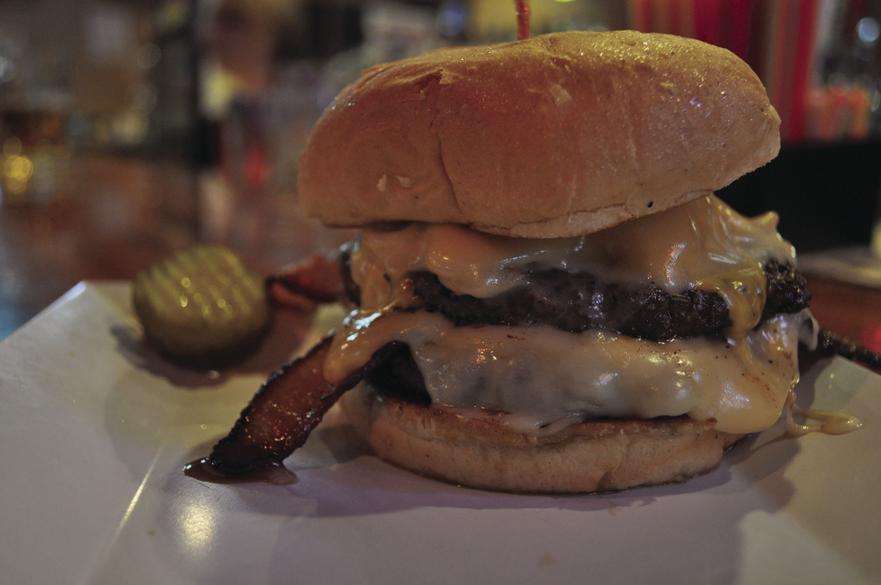 "It's going make you feel like a train wreck after you eat it," Paine laughed. "Because it's so much. It's very, very filling."
The mountain of a burger features two 1/3 pound patties smothered in Swiss and American cheese, topped with mushrooms, bacon and onions.
For those who are iron-stomached enough to attempt to conquer the Train Wreck, it may take a bit more to match what one Waconia eatery offers.
Hopper's Bar and Grill, located in downtown Waconia, prides itself on its Belt Buster Burger. And what would a big burger be if there wasn't a big challenge to go along with it.
"We wanted to make a double burger that was big," Paul Mackenthun, owner, said. "And it kind of sprawled into a challenge."
For those who find one Belt Buster, with two half pound patties and cheese topped with bacon, not enough, then they are invited to take the Belt Buster Challenge.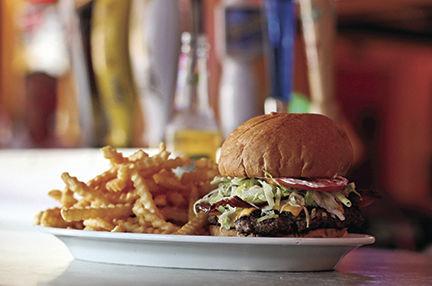 Two win, the diner has to eat two Beltbusters, along with the fries, in under an hour without getting up from the seat. If a person can pull it off, they will get the meal for free.
"Its two pounds of hamburger, it's about a pound of bacon, eight slices of cheese on a bun—so it's a lot," Mackenthun laughed. "We've had a number of success stories, but we've had a lot more failures."
"We've had people quit with literally ten French fries left on the plate and they say 'I just can't do it, I'm done,'" Mackenthun laughed.
These are only a few of the many options that scatter the dining landscape through the West Metro. While burgers may seem simple, inventive local eateries have proved they are anything but.