The ukulele—one of the happiest instruments know to man—made its home in Watertown in the spring of 2016 thanks to one Watertown resident, LeeAnn Olson. After stumbling upon a ukulele group in Two Harbors, Olson thought it would be a great way to get a group of people together in her own town. So, upon her return to Watertown, she spoke with friends and other community members about forming a local ukulele group. Met with much enthusiasm, the Watertown Ukulele Group was born.
"It's just fun and relaxing to get together and play and have a great time," said Olson, founder of the group. "It's a real bright spot."
Members of the group take turns hosting practices, which usually involve a bottle of wine and a treat to share. The practices last about an hour and a half during which time the group plays all different kinds of music. Folk songs are among the most common choices for the Watertown Ukulele Group. However, they do dabble in other kinds of music, playing songs such as "Home on the Range," "Amazing Grace," and "Moonshadow." Typically, members will just bring in any music they'd like to try playing with the group. According to Olson, there's a real variety amidst the group in terms of different genres they can play and perform.
"We did the [Crow River Radio Hour] last year and we played 'Swinging on a Star.' That was a fun one!" Olson said. The Crow River Radio Hour is a community event featuring local musical talent and a fictional radio show that focuses on life in Watertown.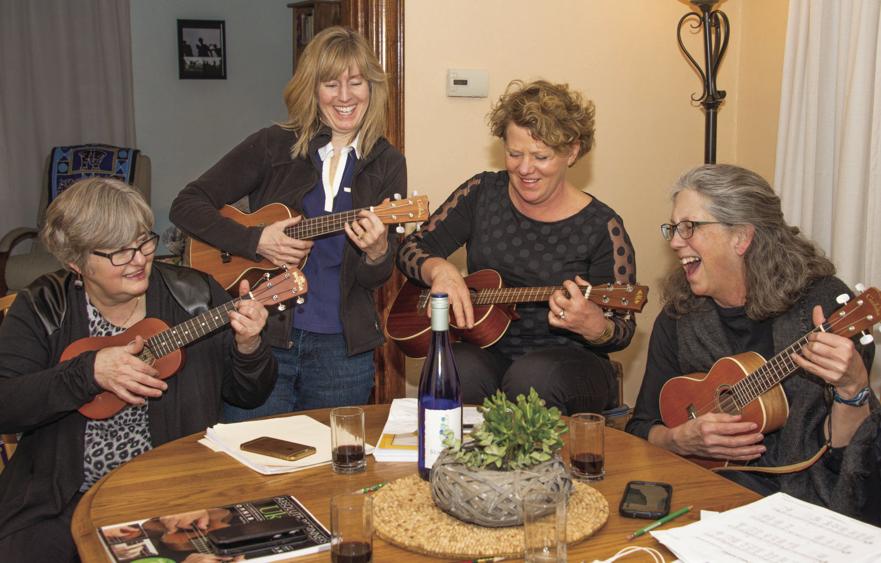 Melody Soderberg, a member of the Watertown Ukulele Group who participated in the show, said the Crow River Radio Hour was a fun challenge because the group had a collective end-goal in sight "Our focus was all together. We were working toward a goal and that's where I think we really came together," she explained.
A number of people joined the Watertown Ukulele Group over the years with a wide range of abilities. Most of the members had never played an instrument before although they have had a few guitarists and singers join.
"The ukulele is so easy to play," said Soderberg. "The first practice I went to, I had never picked one up, but by the time it was over, I was playing songs with the group. That was only like an hour later. It really is an instrument that you can just pick up and play."
The Watertown Ukulele Group prides itself on welcoming anyone stating that new members can join with little to no musical experience. Whenever a new member joins who has no knowledge of how to play the ukulele, seasoned members of the group take time at the beginning of practice to teach them a few cords. Then, they ease the new member into playing simpler, less complicate songs. Once the new member feels comfortable enough, the group will choose a song or two that's a bit more challenging.
"It's actually pretty simple to learn enough to feel like you can actually play something," Olson said.
On the surface, it may seem strange to have a group dedicated to the ukulele in central Minnesota of all places because it often drums up images of beaches basking beneath a warm, summer sun. However, with seasonal depression running rampant during the winter months, it seems the ukulele is just what many Minnesotans need. Surprisingly, ukulele groups and clubs can be found all over the metro and surrounding areas.
"It's a real underground movement," joked Soderberg. "They're everywhere."
Olson explained, "It's fun and actually very economical to buy a ukulele."
Despite this unlikely popularity across the state, the Watertown Ukulele Group has struggled to find new members in the past 6 months.
With previous members moving away or having to leave the group for various reasons, Olson and Soderberg worry they'll have to disband.
"It's just been a few of us that have been getting together because we enjoy it so much," Olson said. "It's kind of hard."
They hope to find at least 5 or 6 new members to join the group. With that many people consistently showing up at practices, the group could rehearse some songs and accept opportunities to play publicly that have been presented to them by the community.
"[Then] if we have a consistent day for rehearsals, people can work them into their calendar just like anything else," Soderberg said. "They're not kidding when they said 'the more the merrier' because we really [do] have a good time the larger the group."
Olson and Soderberg will continue playing even if the group is forced to disband. Their love of the instrument and simply getting together with like-minded people to play music is what keeps them going through this struggle.
"I think that's the endgame…to just have someone that you can play with," Soderberg said. "LeeAnn and I will always play together…I will never disband."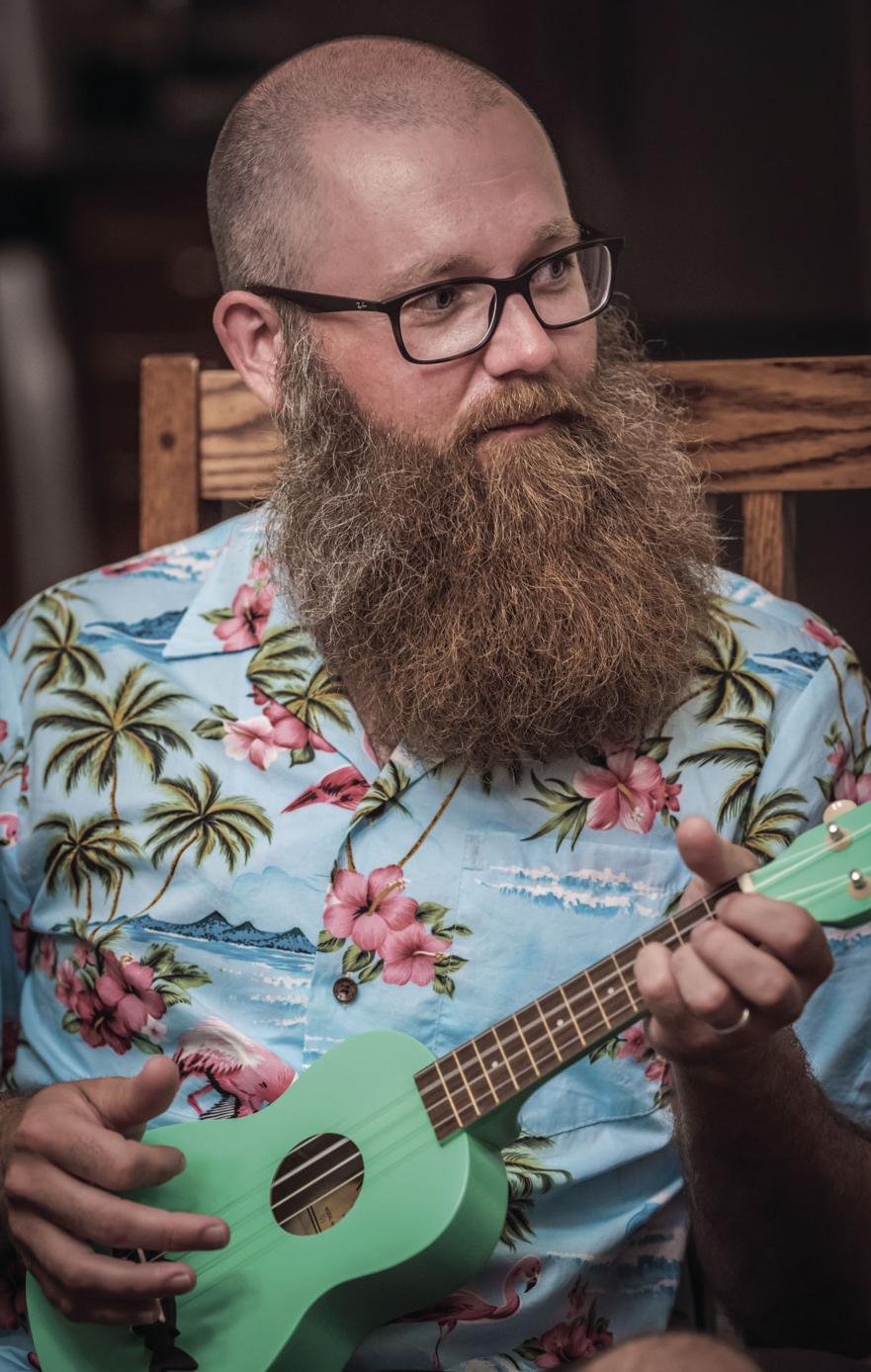 Anyone interested in joining the Watertown Ukulele Group, can contact LeeAnn Olson at 952-955-1907 or check out the group's Facebook page. Their practices tend to vary depending on time and place. Olson and Soderberg encourage anyone to stop by and have a listen—even if they're not entirely sure this group is for them. The bright melody of the ukulele will surely sweep potential members away.