There are many places to spend the holidays, but this season the Chanhassen Dinner Theatres hope that you will spend a few holidays with them—seven to be exact. In a continued celebration of their 50th anniversary the dinner theatre's newest production will be a regional premiere of Irving Berlin's "Holiday Inn," a show which spans not only Christmas, but a total of seven holidays at a unique country inn that is open only on holidays from Thanksgiving to the Fourth of July.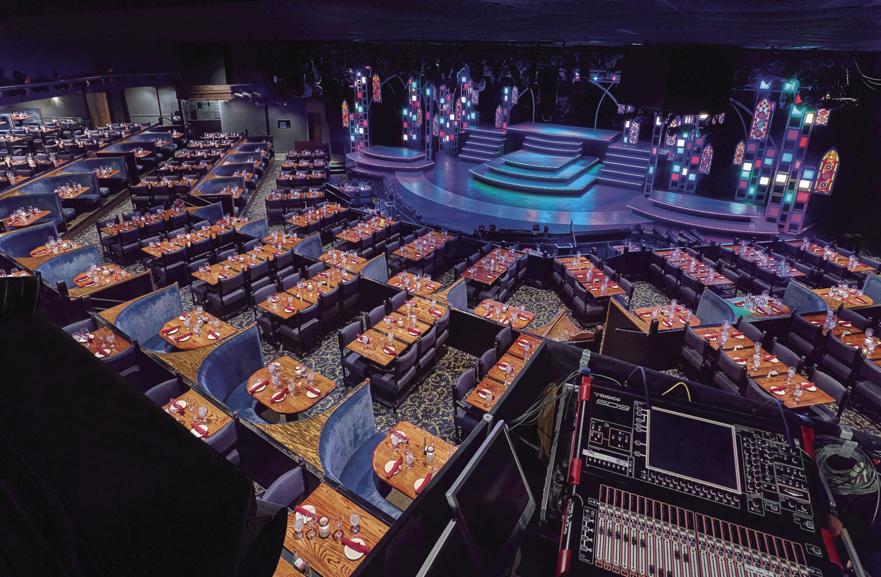 We are beyond thrilled to mark this milestone and to continue the traditions first established by our founders, Herb and Carol Bloomberg, which includes this great show, 'Holiday Inn.' Herb and Carol would have loved this choice and we know our audiences will agree," says Chanhassen Dinner Theatres' President and Artistic Director Michael Brindisi. "It's all kinds of fun. Pure and simple—it just makes you happy."
The show follows main character Jim who thinks he is done with life in the spotlight and retires from his time on Broadway to live in a Connecticut farmhouse. However, it isn't long before Jim realizes that the quiet life isn't what he expected and after meeting Linda, a talented and reserved schoolteacher, and her quirky friend Louise, Jim decides to turn his drab farmhouse into a unique country inn that will be open only on the holidays and feature dazzling performances by Jim, Linda, and Jim's actor friends.
Jim seems to be happy in this new inn that he, Linda, and Louise have created, that is until his old Broadway stage partner Ted makes a surprise visit to the inn and offers to make Linda a Hollywood film star. Faced with the fear of losing Linda, Jim realizes that he needs to tell her how he feels before it's too late.
While the show is based on the 1942 Academy Award-winning film, the musical "Holiday Inn" differs in several ways. One of the main differences that Brindisi notes is that the musical focuses more on character development, rounding out the characters to create a fuller and more compelling story.
"A big difference is they're not always fighting about the girl, it's also about ambition,"says Brindisi. He adds that "[Linda] is really struggling with wanting to get married but wanting a show biz career and her ambition to being a star, and that wasn't played up as much in the movie either. And then the friendship between Ted and Jim is more developed I think in this play."
He adds that the musical has also been modernized a bit, "There's an unfortunate scene in the movie with a blackface scene that they of course eliminated from the Broadway version." He adds, "The tone of the script and the play is a little more contemporary and I think that's why it works as well as it does."
As a show that spans so many different holidays, "Holiday Inn" also presents several unique challenges for Brindisi and Vice President and Choreographer Tamara Kangas Erickson. The pair note that they were working extra hard to get all of their set changes and costumes prepared in time for the show's opener.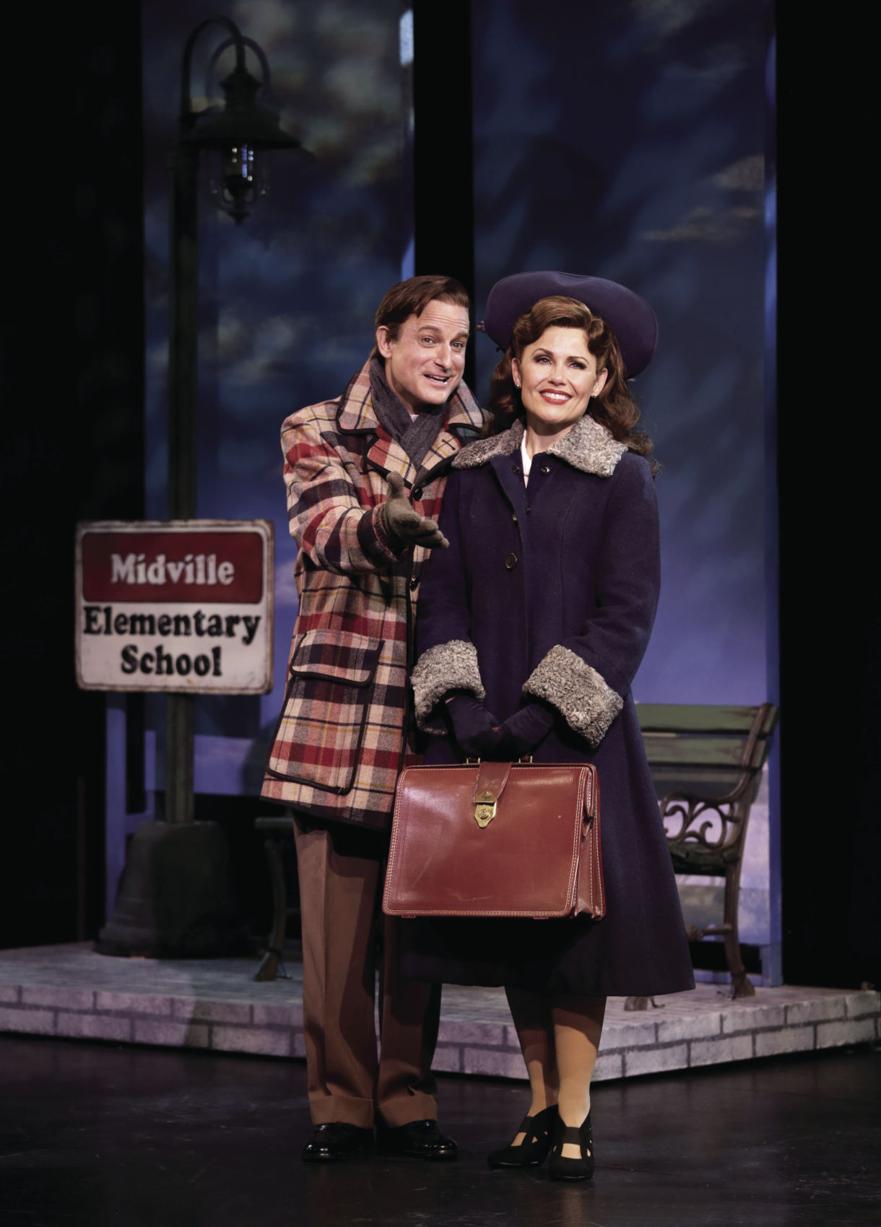 "The costumes are built here, the sets are built here, we do everything. So that's a pretty special experience," says Erickson. "You're going to see something that is custom made for this audience at this venue with local talent, for the most part, and I think it reads. I think that custom feel really reads to the audience that it is for them."
Along with premiering Irving Berlin's "Holiday Inn" regionally, the Chanhassen Dinner Theatres are also excited to be celebrating their 50th anniversary. The theatres first opened in 1968. "The dinner theater began in the 50's. The first dinner theater was the Candle Light in Chicago, 1954, and it was the exact same time that the malls were being developed like the Southdale was one of the first ones in the country and in the 50's that was the deal, the convenience. They wanted to go one place and get it all done. And that's where dinner theater emerged," says Brindisi.
Over the years the theatre has undergone many changes, though the biggest changes came in 2010 when Brindisi and Erickson purchased the theatres with a group of investors and expanded them to include a comedy club, regular concert series, event space, and pub to compliment the main stage productions.
"Back when we were doing four shows sometimes at the same time we weren't adding people we were just splitting them among rooms," Erickson explains. "Versus the musical theater goer is in the main, the comedy club goer is in the comedy club, the concert goers in the concert hall, and then hopefully they cross over and try different things."
Brindisi notes that he has been with the Chanhassen Dinner Theatre for 47 years, and that he views "Holiday Inn" to be the perfect production choice to celebrate their 50th anniversary. He says that the Chanhassen Dinner Theatre, in many ways, has been the Holiday Inn of Minneapolis. "This is who we are. We're the showrooms of Minneapolis, we're the musical theater that people celebrate holidays at."
"Holiday Inn" will be running at the Chanhassen Dinner Theatre (CDT) from Oct. 12 through Feb. 23. Dinner and show ticket prices: Tuesday, Wednesday, and Thursday evenings $76; Friday $91; Saturday evening $91; Wednesday matinees $66, and Saturday matinees $71; Sunday $84. For reservations and information, call the CDT box office at 952-934-1525 or visit ChanhassenDT.com.