Minnesota is home to many unique features, but few that we take more pride in than our lakes. And while those from any other state may close their schools at the first sight of snow or a bout of chilly weather, we Minnesotans don't let the snow or cold keep us indoors, and we certainly don't let it keep us from enjoying our lakes.
One of the more popular ways that Minnesotans make use of the lakes in the winter is through ice fishing, a sport that has become a bit of a novelty for out-of-towners. "I get a lot of people that are coming from out of town that it's just kind of a novelty thing to say that they went to Minnesota, and they want to say they went ice fishing," says Kurt Erickson of Erickson Guide Service.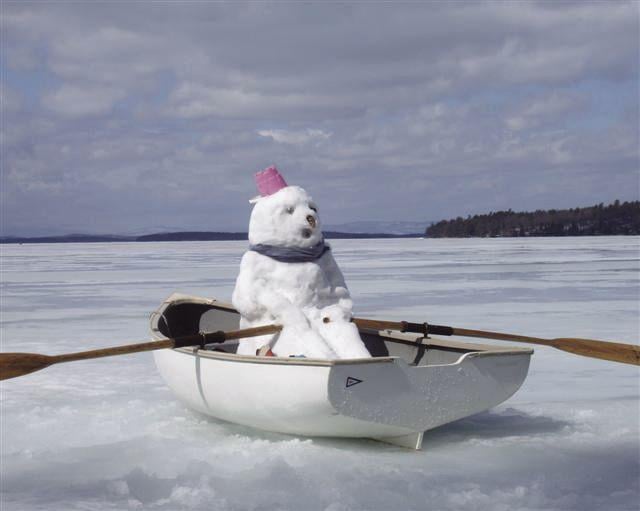 While ice fishing may be a popular Minnesota winter tradition, it should come as no surprise that the sport presents some unique challenges that make it differ from summer fishing. Fortunately, there are many local businesses devoted to helping individuals break into the sport and that offer their many years of experience on the ice to help locals learn more about the equipment, techniques, and precautions that it takes to get that catch of the day.
EQUIPMENT
The first thing that every ice fisher needs is the proper equipment, which in ice fishing generally means that everything is smaller. "With ice fishing you use smaller rods, so anywhere from 20-inch rods all the way to four foot rods depending on what you're fishing for," says Dusty Hafner, the owner and a guide at DH Custom Rods & Tackle.
He adds that you will want smaller bait as well. "Our baits are going to be a lot smaller during the winter because the fish are generally going to target smaller bait because of their spawn cycle," says Hafner. "In the winter they target smaller fish because that's what their natural prey would be."
Fishers are welcome to choose between live and plastic baits depending on their preference. Plastic baits are cheaper because they are reusable, but live bait is a little more likely to get the fish fired up and to get some bites. "We put a minnow head on here, hook it through the mouth and we literally just cut the body off," Hafner explains. "Because all of the entrails, the blood, gets in the water and gets them fired up."
Hafner also recommends getting some warm winter gear, especially snow pants with padded knees. And if an ice fisher really wants to make sure that they stay warm, they will consider buying or renting some form of an ice house as well.
ICE HOUSES
Ice houses come in all shapes and sizes, can be rented or purchased, and many can double as a camper for the summer. They typically include beds, a heater or stove, and can even support other electronic devices such as a television. The houses make it easier to comfortably sit back, enjoy a beer, watch some television, and catch some fish all in one weekend.
"It's essentially just a camper. It's got forced heat, I've got a stove, I've got an oven, I've got a TV in it, it runs off of propane. I've got a generator that powers, recharges the batteries and powers the TV inside too," says Erickson on his own Ice Castle Fish House.
GUIDE SERVICES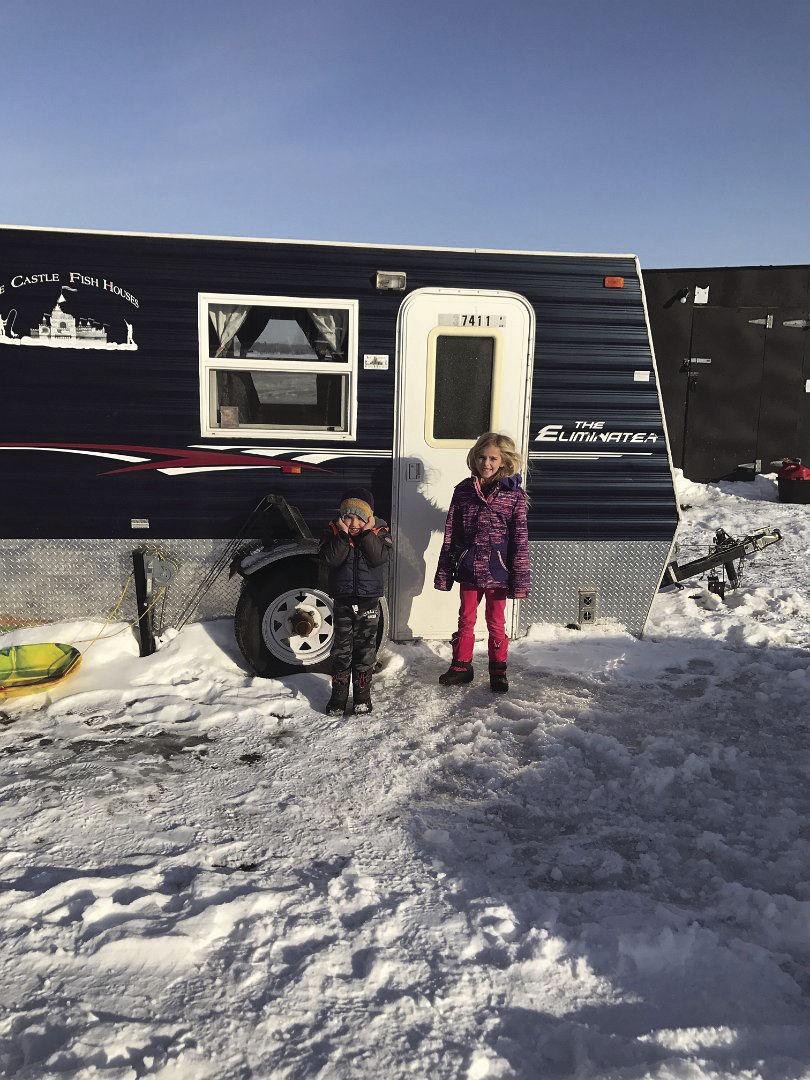 For those who aren't looking for too long of a shopping list and just want to pay a flat rate to get the ice fishing experience, hiring a fishing guide like Erickson or Hafner may be the answer. "Everything is provided, all they need is a fishing license. I provide all the rods, reels, bait, tackle, a warm, permanent house, not a portable house but permanent houses, and comfortable fishing for people," says Erickson.
However, some fishers are more independent, and they will want to plan on going out on their own, and our local fishing experts have a few tips and suggestions for them to stay safe while they do it.
SAFETY PRECAUTIONS
First and foremost, Jimmy Mase from In Towne Marina emphasizes to fishers that ice is never safe. "The number one question I get when people call me is, 'Is the ice safe yet?' And it's never safe, that's not a covering my rear end comment I give back to them, while I do have to do that, it's truthful too," says Mase.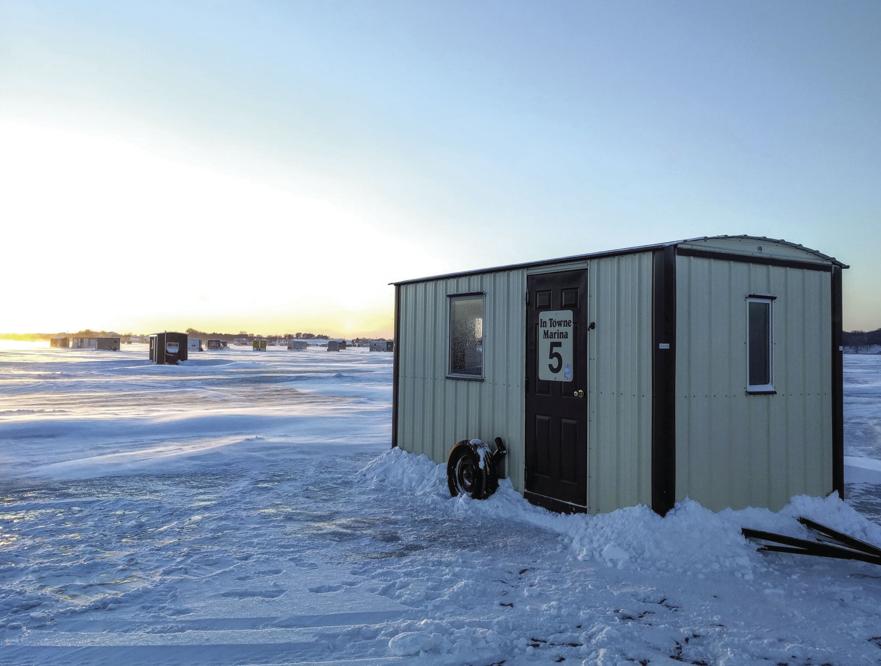 Erickson adds the safety tip that if you are driving out on the ice to unhook your seat belt and roll down your windows. "When I drive my truck on the lake, especially the beginning of the season, I unhook my seatbelt and I roll my windows down so that god forbid something happens you have an easy access to try and get out of your truck instead of fumbling around with a window and fumbling around with a seatbelt."
He adds that carrying some form of an ice pick is a simple safety measure that could save a life as well, and that many are sold as necklaces that you can wear around your neck for easy access.
Mase adds that going where there are already large groups of people is wisest if you are a beginner. "Go fishing where there's larger groups. You just feel better about the ice where there are more people. Don't venture off to some location that has nobody on it. That is, if you're new to ice fishing it's best to follow a beaten path."
Keeping these tips in mind is a great start to stepping into the Minnesota tradition of ice fishing, but reach out to local bait shops, fishing guides, and marinas to learn even more before heading out on the ice. "It's always a good idea to talk to your local bait shop to get the best advice on the ice," says Mase.