The holiday season is rich with traditions that bring a warmth and joy to the long winter months. 'Tis the season for caroling, baking gingerbread cookies and picking out the perfect tree. Decorating is a central part of the festivities for many of us, and there's something about seeing houses lit up with twinkling lights that makes it feel like the holidays are really here.
For some, the ritual of untangling miles of knotted light strands and climbing up on the roof on a frigid day to hang them is a cherished holiday tradition. However, many homeowners and businesses are turning to professionals, whose services offer all of the festiveness without the frustration.
Mike West, owner of Pristine Lighting in Long Lake, says that he starts taking calls for holiday lighting earlier and earlier every year.
"It gets busy quick; we started taking phone calls mid-May this year for Christmas lights," he says.
"We're getting calls all the way up to five days before Christmas," says Pristine Lighting Sales Manager Nancy Fitzloff.
Pristine Lighting has been installing residential and commercial holiday lights in the west metro area for seven years. West says that what started as an off-season service for his landscaping company has turned in to a booming business.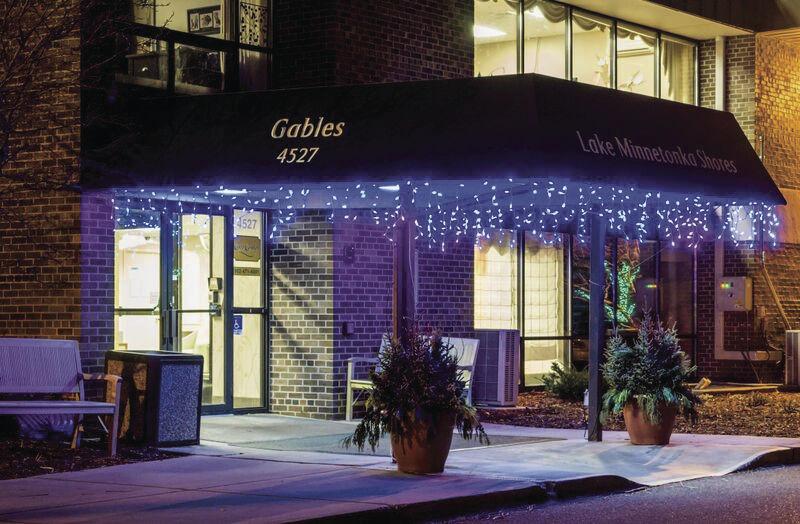 "We could add thirty trucks and thirty crews and still probably not keep up with demand," West says. "People love the service. It just kind of went like wildfire."
Pristine Lighting's clients include area restaurants from Lord Fletcher's in Spring Park to Birch's on the Lake in Long Lake, as well as Hope Chest for Breast Cancer in Orono and the Lake Minnetonka Shores senior living facility in Spring Park.
West says his company started with commercial and municipal lighting jobs; Pristine Lighting currently decks the streets of Mound and provides the Christmas sparkle for the city's annual tree-lighting ceremony.
"Mike's been doing it the last two years," says Christine Charlson, a Westonka Community and Commerce board member. "It kind of brings the old town feel back; a lot of the smaller communities used to do festivals and things like that, so we're trying to keep that the center focus."
West adds that the residential side of the business has grown as word of the service has spread, and there is no shortage of ways for homeowners to get in to the holiday spirit with festive lighting.
"A lot of people still don't know that there are professional Christmas light-hangers," West notes.
He says that, for new clients, the process starts with an on-site consultation, in which he takes measurements and helps clients flesh out their design ideas.
"We'll start with their ideas and tweak it if need be, or sometimes they're right on," he says. "We'll always give our recommendation, too, on what's popular and what we think would look best…we've seen enough displays where we kind of know what works and what doesn't, which colors go together and which don't."
West and his team use a variety of apps that help them give their clients an idea of how a certain type or color of lighting will look on their rooflines or trees. Depending on how elaborate the display, installation typically takes around 3-4 hours.
The end result is a seamless, maintenance-free show of holiday cheer.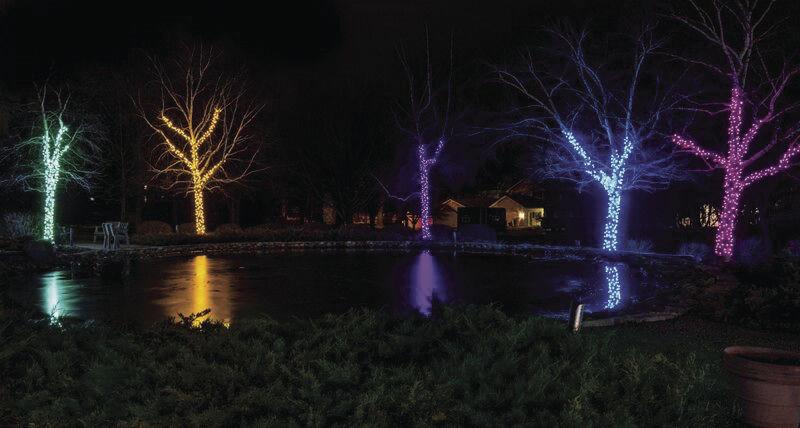 "Everything's custom, so you can have every color you could ever dream of," West says. "Everything's neat; we don't ever like to see cords or anything like that in the daytime and we don't want anybody tripping on them."
Pristine Lighting utilizes the latest equipment and technology to ensure that each custom display meets their clients' expectations. The wiring is all custom, West says, and usually everything can be set to one timer for ease of use.
West uses LED bulbs, which are brighter, more energy efficient and longer-lasting than incandescent bulbs, but he says they do offer LED varieties that mimic the soft golden glow of older bulbs.
Of course, holiday decorating is about more than just lights.
Pristine Lighting has partnered with a nursery in northern Minnesota for years for the freshest holiday greenery, which is often tailored to client's tastes.
"We have everything from figurines to handmade greenery, garlands, wreaths and swags," West says. "For Hope Chest, we do a custom 72-inch wreath with a pink, glittery bow."
West and Fitzloff note that classic white lights are always popular, but they are seeing an increase in the variety of colors that their clients request.
"Neutral, warm white is by far the most popular, but, as the years go on, we're starting to see more color out there," West says. "White's nice and it's classy, but it's kind of nice to give a little flavor; it's the holiday season, let's do some Christmas colors!"