So U.S. Sen. Bernie Sanders, a candidate for the Democratic presidential nomination, wants to spend a total of about $2.2 trillion over a decade to wipe out all student debt brought about by loans to attend college, as well as providing free tuition. Joining Sanders in his ridiculous proposal is U.S. Rep Ilhan Omar of Minneapolis, a lightning rod if there ever was one. Also part of the fray is U.S. Sen Elizabeth Warren, also seeking to be the Democratic candidate for president. She also wants to forgive student debt but bases her proposal on an income sliding-fee scale. Her package would amount to only about $1.2 trillion.
What are these two senators thinking, other than that they want to be president? I am reminded of a quote attributed to the late Everett Dirksen, a U.S. senator from Illinois who died in the 1960s. "A billion here, a billion there, and pretty soon you're talking real money." Only now we're talking about a couple trillion.
It appears that the campaign of Minnesota Sen. Amy Kolbuchar to be the Democratic candidate for president isn't going especially well. But I'll give her credit because earlier this week she called Sanders' plan unrealistic and unaffordable. She has proposed free community college, as well as larger Pell Grants, and is in favor of allowing students to refinance loans at a more favorable interest rate, an idea that makes way too much sense for it to happen.
One source I saw placed the average loan debt of a student graduating from a public or private nonprofit four-year college at $29,650 in 2017. In Minnesota the figure was $31,734, ranking it ninth worst in the country. About 11 percent of students loans were more than 90 days delinquent, or in default for the the first quarter of the year, according to the New York Federal Reserve Bank.
Sanders wants his proposal to wipe out about $1.6 trillion in unpaid college loans for about 45 million Americans, and proposes it be financed by taxes on Wall Street transactions such as stock trades. He made a statement about American people bailing out Wall Street following the 2008 financial crisis (I wasn't aware I helped out with that) and said "it is time for Wall Street to return the favor to help the middle class." Oh yes, Sanders also wants free public college tuition.
I would be nice if there wasn't student loan debt. And it would be nice if you didn't have to pay tuition. But it just isn't possible.
When Omar appeared with Sanders at a news conference Monday she said student debt is the result "of a system that tells students to get an education  . . . but then does not provide the resources to afford that education."
Correct me if I'm wrong: Isn't going to college a choice? It's not required, right? Nothing says you have to accept that debt.
A writer in the Star Tribune on Thursday called higher education "bloated and overpriced" and said the cost should be pared back. That's a true statement. But he also said there's no reason for the government to pick up the tab. Maybe someone should take a look at the predatory lenders.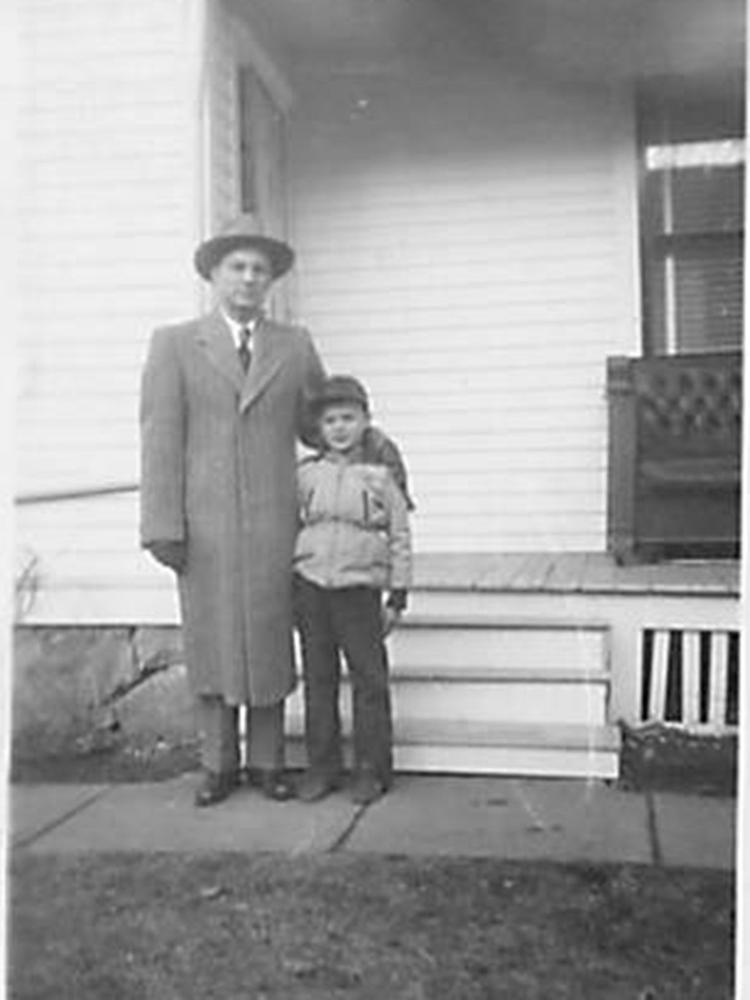 Nearly six decades ago I went off to college with debt from attending a private high school at the behest of my parents who thought an education at a Lutheran high school was the best thing. I didn't agree but dutifully went to that school and piled up some debt that was partially financed by my varied summer jobs. And then I went to my freshman year in college at the same institution, still not having paid for all of my high school years. Then I went off to the military, still owing for high school and college (no loans, by the way). I didn't make enough money serving Uncle Sam to pay down that debt and then my father died, leaving my mother and four other kids at home to make their way through life. I don't know how she did it but my frugal mother made payments on that debt while I was in the military and it was eventually paid off. She didn't ask the government for help. She had been part of the decision to get me enrolled at that college and likely felt responsible for the debt.
Sanders, Warren and Omar, and others like them who want college loans forgiven, as well as free college, are way off the mark. Some might even say it's a ploy to get people to vote for them. Anyway, if you make education free for everyone, according to one source I read the wealthy are likely to benefit more because they then have more money to spend elsewhere than the rest of the population.
Something needs to be done, no doubt. One estimate says 40 percent of borrowers could end up defaulting on their loans. Making the rates lower would be a good idea, as well as implementing Sen. Klobuchar's idea of refinancing at a lower rate. But forgiving loans, and free college, just aren't sustainable for the economy. Forget it Bernie and Elizabeth, and any others who think it's a good idea.
---
Daily diary for the 2019 Twins
Saturday, June 22 — A rally in the late innings kept the team from losing two in a row to the lowly Royals. Miguel Sano, on a 4-strikeout night, connected for a long homer in the seventh to tie the game after a 6-3 deficit and the Twins won 8-7 despite leaving nine runners on base. Nelson Cruz and Eddie Rosario, both struggling a bit lately as far as driving in runs, both drove in two and Taylor Rogers had a two-inning save. The contact play failed two more times in the eighth, both runners being tagged out, but Max Kepler and Rosario drove in runs after that. Once again the team avoided losing three games in a row, holding onto its position as the only team in the majors not to do so this season. (The outstanding Houston team lost its 6th straight last night.) 
Sunday, June 23 —  Jose Berrios pitched a shutout for seven innings on Saturday but Kansas City tied the game in the eighth and he didn't get the win in a 5-3 victory in Kanas City that came with two runs in the 10th inning, C. J. Kron and Rosario driving in the runs. It was the 13th quality start (6 innings, 3 runs or less) for Berrios, tying him with Justin Verlander for the most in the majors. Berrios has never won in seven starts at Kauffman Stadium, despite all of them qualifying as quality starts. (I agree with Bert Blyleven - 3 runs in 6 innings is a 4.50 ERA. That's not a quality start.) Sano hit another homer, this one going 454 feet, and Cron (438 feet) and Jake Cave (437) also homered. After that game the Twins were averaging 1.9 homers a game, a pace that would put them at 311 for the season, well beyond the record of 267 by the Yankees in 2018.
Monday, June 24 — I was expecting a win in Kansas City yesterday for a 3-1 series win but the offense sputtered in a 6-1 loss, the only run coming on a Rosario homer, his 20th but his first in 15 days. He had 11 at the end of April but has slowed considerably. Rookie Luis Arraez, making a case for staying with the team (he likely won't when everyone is healthy) had four hits and is hitting .436. The Twins left 11 on base, making a total of 36 for the four games with Kansas City. The team is 26-14 on the road so far, an outstanding record. Someone asked today when the Twins next play Cleveland. That will be the first series after the All-Star break, July 12-14 in Cleveland. I tired of hearing some in the media blame the poor showing against the Royals on the 17-inning game with the Red Sox. Boston also also had to play 17 innings and came back with a 9-4 win over Minnesota the next day, and then beat Toronto in its next game.
Tuesday, June 25—  When you're a columnist, or doing a blog, it's human nature to wonder if anyone is reading what you write. So it was nice to get a text from an Elk River reader a few days ago, saying how much he enjoyed reading the daily thoughts about the Twins, and then to get an email from a transplanted Minnesotan who lives in Portland, Ore., and also enjoys reading. Then there's the Princeton reader who said I'm being too hard on the boys. "They're 11 games ahead of the Indians," he told me recently. So I probably better not mention that the11-game lead is, all of a sudden, 7 1/2 games after the Indians won an extra-inning game Monday night while the Twins were idle. Cleveland is 12-4 in its last 16 games, the Twins 8-7 in their last 15.  The struggles against Kansas City (27-52) last week by the Twins (50-27) made many Minnesota fans uneasy. Tonight a three-game series begins with Tampa Bay (45-33), a good team the Twins went 3-1 against in Florida three weeks ago. The Twins still lead the majors in average (.271), homers (147), runs (440) and slugging percentage (.502). Assuming no rainouts, the game at Chicago Friday will mark the halfway point of the season, reminding us that there's lots of games remaining. Next Tuesday, after an open day on Monday, we'll compare the half-season projections with those that came after a third of the season (54 games). Meanwhile, can Jorge Polanco extend his 36-game on-base streak tonight?
Wednesday, June 26 — I wonder, has a team ever posted six wins in a season against five former Cy Young winners? The Twins accomplished that last night with a 9-4 win over Tampa Bay's Blake Snell.  They are 6-2 vs. Cy Young winners this season, two of whom won the awards last year. And they are 33-5 when they get 10 hits or more in a game. Kyle Gibson can drive you crazy — 6 2/3 innings of three-hit, one-run ball, and then he gave up three runs on four hits with two outs and no one on base. But he was good when they needed it as the Minnesota offense woke up a bit in a 9-4 win at Target Field.
Thursday, June 27  — Nelson Cruz's three-run double late in the game gave the Twins a 6-4 win over the Rays yesterday as Jake Odorizzi had his third straight tough start, giving up 4 runs in 4 innings. He still has a good record at 10-2 but his ERA for the last three starts is 6.46. Cruz joined the list of 14 — yes, 14 — Twins who have produced a game-winning hit this season. That's a very high number this early in the season. Next Tuesday, after an off day Monday, we"ll have projected season stats after the team reaches the midway point of the season on Friday at Chicago. Some of those projections have fallen off considerably since the ones made a third of the way through the season.
Friday, June 28 —  What a waste — the great pitching job by the much-maligned Twins' bullpen, I mean, in the 5-3 18-inning loss to the Rays yesterday. There were so many poor at-bats for the Twins, albeit against a good pitching staff, as they missed on a chance to sweep the series but still ended the season 5-2 against a good Tampa Bay team. They also wasted a very good start (7 innings, 2 runs, retired 16 in a row) by Martin Perez who had struggled recently. Truth be told, Tampa Bay likely wouldn't have scored its first two runs if a regular left fielder, like Eddie Rosario, had been out there. Luis Arraez took a strange route to a ball that fell for a double. The injury bug caught up with the Twins on that one — Rosario was out with an injury, as were Byron Buxton,  Marwiin Gonzalez, Elhire Adrianza, Max Kepler and Willians Astudillo That's a lot of top-line players, including what is normally the starting outfield. And, in a marathon game that lasted for 5:42, five players were 0-for-7 ion the same game for the first time in 118 years.There was a rarity as two Twins (Jorge Polanco and Arraez) each bunted for hits — you don't see many bunt hits in major league baseball anymore. Another bright spot was that Polanco found out during the game that he will be the American League starter at shortstop in the All-Star game. The Twins have now gone two games and 27 innings without a homer.  
---
PRINCETON SPORTS MEMORIES
July 2, 1959 - Zimmerman beat Nowthen 6-2 in a town team game that was broadcast on Anoka radio station KANO. Dick Southard, Rollie Benson and Skeeter Lane, all of Princeton, each had two hits for Zimmerman. There was no Princeton team at that time.
July 2, 1964 - The Legion baseball team beat Mora, 2-1, and Hinckley, 3-0. Steve Lindell got the win in each game, striking out 10 in the Hinckley game at Sandstone . . . Dennis Erickson and Ken Weissenfluh each had two hits in a 16-4 town team loss to Palmer.. 
July 2, 1969 - Ron Deglmann struck out 9 in a 2-hit shutout of the Elk River Legion baseball team and Tom Meyer struck out 12  and had a 1-hitter in a 3-0 shutout of Braham. The team lost 4-3 to St. Cloud after leading 3-1 in the sixth inning. 
July 3, 1974 - Mike Arnold pitched a 3-hitter as Princeton beat Hinckley 10-0 in town team baseball. Arnold had four hits and Jerry Bergeron three . . . The Legion baseball team lost to Fargo, beat Grand Forks and lost to St. Cloud at the Fargo-Moorhead tournament. Pete Steinhagen got the Grand Forks win.
July 5, 1979 - North St. Paul beat the Legion team 7-6 in 10 innings for the title at the Alexandria tournament. Princeton beat Willmar and Morris, Mark Tadych shutting out Morris on two hits. Tadych had pitched a no-hitter against Pine City earlier in the week but lost 1-0 as Kyle Nascene pitched a no-hitter for Pine City.
July 5, 1984 - Tim Vagle shut out Sioux Falls on three hits in the Alexandria Legion tournament and Dan Voce beat Elk River . . . Herb Wicktor and Scott Liestman won the President's Tournament at Rum River Golf Club . . . Steve Holbrook drove in five runs in a 16-4 Legion win over St. Francis.
July 6, 1989 - The Legion baseball team lost 6-4 to Braham, ending a streak of 47 straight wins in league play that dated back to June 1985 . . . The Princeton Panthers lost to Coon Rapids in Princeton as the father-son combination of Brian Dorr and Luther Dorr hit homers in the same inning. Three years later they did the same thing on the road, wiping out a 7-0 Cambridge lead with a 3-run pinch-hit homer and a grand slam. 
July 7, 1994 - The Princeton Legion team upset No. 5-ranked Cambridge 7-6 as Brian Sternquist and Troy Minks homered. Jeremy Hennessey got the win . . . Jamie Cox struck out 10 in a 13-1 win for the Princeton Panthers over Isanti, and then beat the Forest Lake Lakers 5-1 as he struck out 8 . . .Bob Finkelson and Dick Ehrmann each had a hole in one at Princeton Golf Club.
July 1, 1999 - The Princeton Panthers upped their winning streak to eight and their league record to 9-2 with a 10-5 win over Chisago Lakes and a 8-7 win over Pine City. Mark Beattie got the win over Chisago as Jason Miller homered, and Miller (5-0) got the win over Pine City as Beattie, Troy Scheffel, Brian Julson and Miller homered . . . The Legion team placed fourth at the 10-team St. Cloud tournament, beating the St. Cloud Chutes and Brainerd, Eric Deglman and Ryan Carling getting the wins. 
July 8, 2004 - The Legion baseball team was winless in three games at the Alexandria tournament and won one of four league games that week, Ryan Kotnik getting the win over Chisago Lakes . . . Two league wins upped the Princeton Panthers' record to 14-5, 12-4 in league play. Jason Miller shut out Hinckley 4-0 on a 6-hitter and the team beat Mora 13-5 as Jesse Zimmer got the win in relief, had five hits and drove in five runs. He homered as did Brian Dorr (3 RBIs). In recent games Zimmer was 12 for 19, Dorr 10 for 18 and Chad Carling 10 for 21.  
July 9, 2009 - The Princeton Panthers beat Isanti 1-0 behind the 5-hit pitching of Joe Swanson, Brian Dorr driving in the only run, but then lost 11-9 to the Redbirds as Jesse Zimmer drove in 2 runs and Dorr 3. 
July 3, 2014 - Trailing 5-0 in the fifth inning, the Legion team rallied to beat Mora 7-6, Mora scoring a run in the top of the seventh and putting two more runners on base, Dalton Mattson getting the win in relief. At that stage of the season Nick Zeroth was leading the team in hitting at .455.   
Dorr is the former editor of the Princeton Eagle (2 years) and Princeton Union-Eagle (31 years), and has covered sports in the Princeton area for 52 years.