The race for Minnesota's Congressional District #6 narrowed after the primary to Ian Todd and Tom Emmer. The district includes parts of the Twin Cities metro area, as well as all of Sherburne County and parts of Anoka, Benton, Carver, Stearns, Wright and Washington counties. The candidates responded to several questions:
1) Briefly summarize your personal background and qualifications?
2) What are your top three priorities if you are elected?
3) What is your biggest accomplishment in public life?
4) How do you grade President Donald Trump's foreign policy record? Which of his initiatives do you support, and which do you oppose? Be specific.
5) Have you ever been sued, arrested or filed for bankruptcy?
6) What should be done to deal with the opioid crisis?
7) How should America's immigration laws be changed?
8) The imposition of tariffs by President Trump has resulted in retaliation by foreign countries. Do you support the president's actions? Long-term, will they help or hurt the U.S. economy?
9) Assess the impact of the 2017 federal tax reform on the nation's economy. What additional steps do you support to stimulate job growth
10) Are there any restrictions on guns and gun ownership that you support? Name them.
11) What role should the federal government play in ensuring that U.S. graduates can compete in the global economy? Are there specific measures that you advocate?
12) Is the United States doing enough to reduce carbon emissions? What can the federal government do to promote homegrown energy?
13) The Trump administration has reinstated minerals exploration on 234,000 acres of federal forest land next to the Boundary Waters Canoe Area. Do you support this? What is your long-term goal for this region of the state?
1) Born in 1961, Tom Emmer grew up in Minnesota and attended St. Thomas Academy. He received his BA in Political Science from the University of Alaska-Fairbanks and his JD from William Mitchell College of Law. Representing Minnesota's Sixth Congressional District, Tom is currently serving his second term in the U.S. House of Representatives and sits on the Financial Services Committee. As a Member of the Republican Deputy Whip Team, the House Republican Steering Committee, and as the recently appointed Deputy Chair for the National Republican Congressional Committee, Tom is influential in defending conservative values by protecting the Republican majority in Congress.
2) My goal in Congress has been and will continue to be to prioritize the interests and needs of Minnesota's Sixth Congressional District. I am pleased with the work the 115th Congress has done to build a stronger, more competitive economy that generates new opportunities and confidence for every American. I look forward to continuing those efforts in the 116th Congress.
4) I agree with many of the steps the President has taken to hold our international partners accountable, while projecting strength through sanctions when dealing with adversaries like Iran and Russia. I strongly support the President's efforts to bring peace and stability to the Korean Peninsula, and am closely monitoring his Administration's work on trade. However, I am concerned with efforts to reduce our foreign assistance spending to inadequate levels because I have witnessed, first-hand, the humanitarian and national security benefits of an effective foreign aid system. Further, I believe this Administration should take steps to lift the embargo on Cuba and improve our economic and societal ties with our neighbor.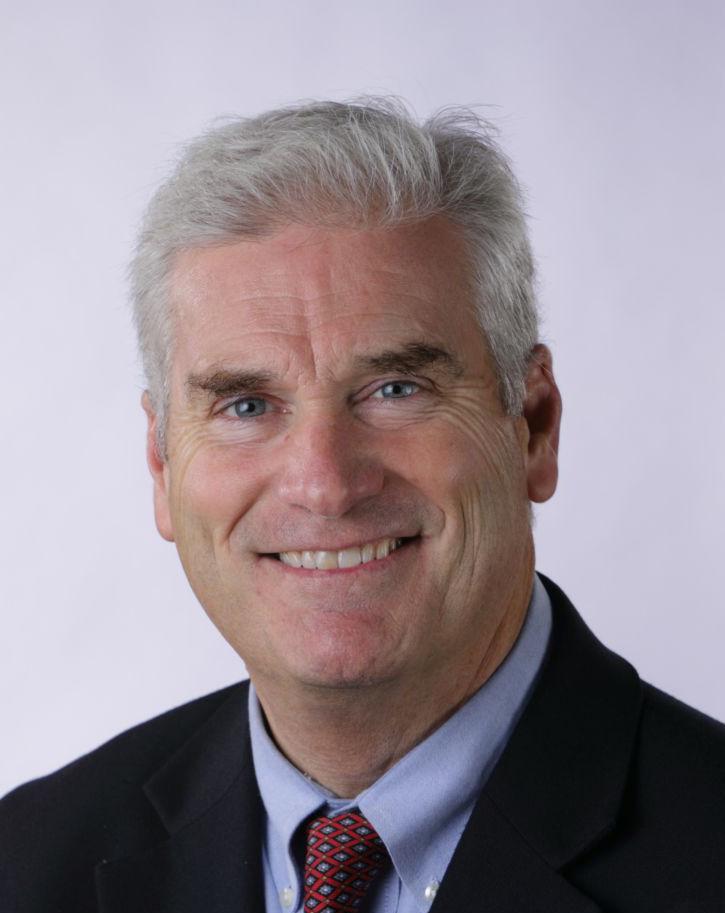 6) The federal government must provide states, localities, first responders, and families with the tools and resources they need to combat this ongoing epidemic. I am proud to say that to date, the U.S. House of Representatives has passed over 50 bills, including the Comprehensive Addiction and Recovery Act (CARA), and the 21st Century Cures Act, to help those struggling with addiction. Just recently, I was pleased to support the SUPPORT for Patients and Communities Act. The federal government must continue to serve as a willing partner to the men and women in our communities who are confronting this crisis on a daily basis.
7) Minnesota and the United States have a proud tradition of welcoming immigrants from around the globe. While I support this tradition, any modifications to our immigration system must include the following: secure borders; a thorough but expedient vetting system for new, legal entrants; and an efficient processing and review system for employers seeking to hire additional workers. I do not support the last Administration's unilateral efforts to rewrite our immigration laws through executive action. Any and all changes to our nation's immigration policies must be made by Congress.
8) I support this Administration's efforts to improve upon our existing trade agreements. However, I am concerned about the effect that tariffs will have on American businesses and consumers. As the lead sponsor of the Cuba Trade Act, I have consistently supported efforts to open new markets for U.S. farmers and manufacturers. I have also led delegation efforts in support of reformed trade agreements like the U.S.-Korea Free Trade Agreement (KORUS). Trade is crucial to the health and expansion of our economy, and I will continue to support efforts that improve access to new and emerging markets for American businesses and consumers.
9) Additional work to complement the important reforms included in the Tax Cuts and Jobs Act must be done to ensure the long term growth of our economy. Congress must take steps to ensure we have a well-educated workforce the fill the current employer demand; eliminate burdensome regulations that force business owners to hire compliance officers instead of innovators; revamp the way our capital markets function to create new avenues for entrepreneurs to access seed funding and start-up capital; and ensure our laws – old and new – encourage innovation, rather than stifle it.
10) I fully support the second amendment rights of every American to responsibly own a firearm. Instead of adding new laws, we must improve the way we enforce and utilize the ones currently in place.
11) States, local school boards, teachers, and parents must take the lead when it comes to the education of our youth. I have been supportive of legislation like the Innovations in Mentoring, Training, and Apprenticeships Act as well as the STEM Research and Education Effectiveness and Transparency Act to direct federal resources to local educators, while reviewing existing programs to ensure they are truly preparing future generations for success.
12) I firmly support an all-of-the-above approach to the way we power our nation forward. A mixture of domestic, renewable and non-renewable sources of energy are critical to maintaining an advanced but diversified energy supply. I have and will continue to support the development of new technologies to improve energy efficiency while keeping costs low for consumers.
13) Yes. Minnesotans are experts when it comes to mining our rich resource deposits while protecting the environment. I have and will continue to support these efforts.
1) I served as a geospatial intelligence analyst in the United States Air Force. I worked with drones and manned aircraft, and learned many things at the cross section of war and diplomacy. Before I joined, I was too poor to go to college or afford any healthcare. I grew up in a home that leaked like a sieve and yet was perpetually up for foreclosure. My life is foreign to most our millionaire representatives, but recognizable to the majority of us who have struggled.
2) Money out of politics.
Medicare for All in order to address our healthcare crisis.
Environmental protection and real action to address climate change.
3) My time spent serving the United States is my biggest accomplishment in public life. It was easily the most transformative time of my life, and I know that I've helped save lives. Service is simultaneously humbling and empowering, and despite a great deal of hardship, it remains the most influential decision of my life.
4) I think real time grades for presidents say more about the grader than the president, but Trump's trade wars, animosity towards our allies, withdrawal from important peace and environmental deals, and increase in military strikes are all mistakes that harm our country.
I do, however, believe the president's approach to North Korea may yield positive results. However, I wish he came properly prepared to diplomatic meetings.
6) We need to decriminalize the use of opioids and other illegal drugs in order to provide medical assistance and support for addiction. This also has the effect of freeing funds and relieving some of the burden on our justice system. Rehabilitation has a better success rate at helping patients than prison sentences.
7) We need better, clearer, less expensive, and available paths to citizenship. Most undocumented immigrants living in America would be willing to go through the naturalization process if it were available to them. The current administration has shown that inhumane treatment of immigrants solves none of our nation's problems, so I propose the humane approach.
8) The trade war started by the president is not good for our nation in the short term or the long term. There are trade disputes that warranted action, but blanket tariffs are a not the proper response to trade deficits.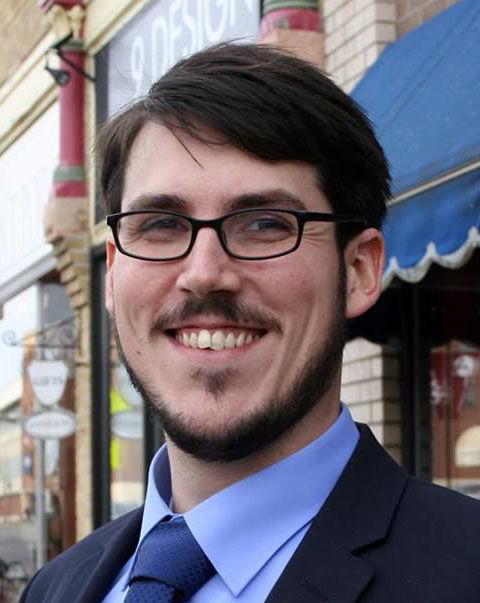 9) We have low unemployment, but no real wage growth. This is problematic, as our minimum wage has not kept up with inflation, and in order to make ends meet, minimum wage will not cut it. I support an increase to the federal minimum wage, and the implementation of single payer healthcare to provide American workers the disposable income necessary to support their local economies. The tax cuts were not for working Americans, so we remain unassisted by them.
10) We need more reliable and consistent background checks and the closure of loopholes meant to avoid checks. I support allowing the sales cataloging of firearms to be done electronically as opposed to only by paper, and I support the permanent removal of the Dicky amendment (No CDC funding for gun violence without specific earmarking).
11) The most important role the federal government can play for graduates is to ensure their financial burdens from education are manageable and their options are not restricted.
12) No. We need to invest more into renewable options for our energy needs and remove federal subsidies from fossil fuel industries.
13) No. My longterm plan for the BWCA is to keep it pristine for generations to come, just like Yellowstone or the Grand Canyon. There are thousands of jobs in the region that rely on tourism, and instead of putting them at risk, we should bring jobs in renewable energy manufacturing to Greater Minnesota, specifically the Iron Range that has experienced significant economic hardship.