The possible elimination of three Princeton Public Utilities Commissioners was a critical highlight discussed by mayoral candidates during an Oct. 7 forum sponsored by the Princeton Area Chamber of Commerce.
The nearly hour-long session between mayoral challenger Thom Walker and incumbent Brad Schumacher took place at Trinity Crossing, 112 Sixth Ave. N. in Princeton. Due to COVID-19 restrictions, a limited number of people were allowed watch the forum in person.
The community members in attendance were allowed inside based on the time they arrived. The forum was broadcast on Facebook Live on the Princeton Area Chamber of Commerce's Facebook page.
The Princeton Public Utilities Commission is comprised of three members, appointed by the Princeton City Council, serving staggered three-year terms. The PUC provides oversight and guidance to the general manager in the operation of Princeton Public Utilities in service to its ratepayers.
Princeton voters will decide the fate of a Nov. 3 ballot question to keep or remove Commissioners Greg Hanson, Dan Erickson, and Richard Schwartz.
If voters OK the ballot question, the PUC will be eliminated, and all direct oversight and responsibilities will be transferred to the Princeton City Council.
Hanson, commission chairman, is a retired businessman who worked for International Sales at Hornady Manufacturing in Grand Island, Nebraska, Hanson is a Princeton Public Utilities electric customer and lives in Princeton Township. His background includes, staff management, IT, and project management. He lived in Princeton and taught at South Elementary in the 1970s and retired to the area in 2014.
Erickson is president of Erickson Asphalt, and chief manager of Railside Properties. He is also a business consultant who joined the Commission to serve the community by offering his time, business experience, and knowledge. Erickson is a Princeton Public Utilities electric and water customer and lives in the city of Princeton. He has lived and worked in Princeton for over 30 years.
Schwartz, owner of Princeton Partnership, has several rental properties in Princeton, has a business, finance, business management, and operations background, as well as background in electronics, electrical, and accounting. He is a Princeton Public Utilities electric customer and lives in Baldwin Township. Schwartz is a lifetime Princeton area resident.
When asked whether the PUC should be abolished, Walker said that he thinks Princeton voters should vote against the ballot question. Walker doesn't believe there's any good reason to eliminate the PUC.
"They're doing a good job," he said. "I've been on their case a little bit for the last five years when I was on the city council because I thought the rates were too high. In that last five years, they froze my rates, and they decreased them by 4%. And they've shown that they're in line with all of our neighboring utility companies."
Walker explained that the PUC has been in the city of Princeton for more than 100 years and its removal seems very divisive.
"I don't want the city council to have the responsibility of running them. I don't have that expertise," Walker added. "Frankly, we don't have that kind of time. So what the plan was for this ballot question passing … I guess we have to deal with it, but I don't know what the plan is after that. It boggles my mind that you would choose to go down that road."
When Schumacher was asked the same question, he said if Princeton citizens vote yes and the question passes, the community will have more input in how their local utilities operate.
"It [the ballot question] allows the people of our community to vote in the members that they want to see lead their community and their utility," Schumacher said. "For the first time in 100 years, this has been put on the ballot to allow the people of this community the chance to take that role on themselves."
Schumacher added that for over 100 years, some residents of Princeton Township didn't know "they had taxation without representation."
"If it does not pass, the option is still there," Schumacher said, "I said it two years ago, we need five members on the board for public utilities. Now, this does change the process. It gives more voices to leadership in our utility. The ultimate goal is to either replace three board members with five city council members or to have five PUC members."
When asked if efforts to eliminate the PUC fail, and what he would do to rebuild relationships with the three commissioners, Walker responded that Schumacher had told him in a conversation that "sometimes you have to break things before you can fix them."
Walker added: "The first thing that I would do to repair the relationship is trying to stop breaking them. You don't have to threaten them. You don't have to go in there – guns blazing or anything like that – and see if we have a discussion and figure out where they are. And I think they'd be more than happy to come to where we need them to be as well."
Responding to what Walker said about their conversation, Schumacher said what was already broken is a 1997 contract that had no escalation clause.
The city previously received a payment "in lieu of" tax from PPU to offset taxes that a private electric company such as Xcel Energy would pay if it provided electric to the city.
In 1997, Princeton Utilities agreed to pay the city $4,375 a month or $52,500 annually. Commissioners unanimously voted March 25 to discontinue payment in lieu of taxes (PILOT) after a lengthy and sometimes tense discussion that included mention of the city's franchise fee and the PUC's cash reserve policy.
"I didn't have to break anything," Schumacher added. "I was given something from my opponent [Walker, a prior city council member] that was broken. And so, I was trying to fix what he wouldn't do in his 15 years on the city council, which was, change the contract, so it had an escalation clause, which would match inflation of … any kind."
Also visit the Union-Times webpage www.unionandtimes.com for Election 2020 candidate profiles, which include additional information about the Nov. 3 PUC ballot question and answers to other questions posed to Walker and Schumacher.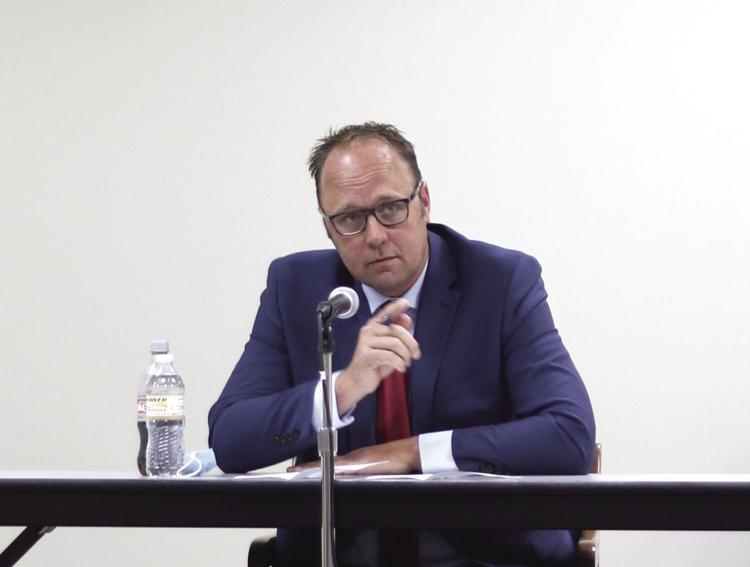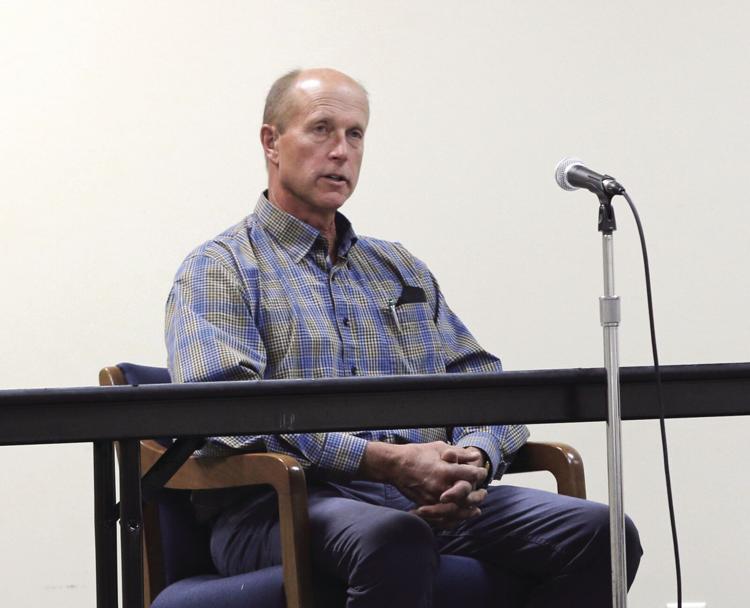 Sarv Mithaqiyan is a news reporter and photographer with County News Review (formerly the Isanti County News and ECM Post Review). He can be reached at sarv.mithaqiyan@apgecm.com.