Sherburne County Board District 5
In Sherburne County, three commissioner seats are open this election cycle.
In District 5, incumbent Sherburne County Commissioner Lisa Fobbe is taking on Bryan Lawrence, who is currently serving as a Baldwin Township supervisor.
Questionnaire responses from Sherburne County Board candidates appear in reverse alphabetical order.
The newspaper asked candidates to submit the following biographical information: Name; Address; Family (include spouse and children); Education; Occupation; Years in City, County, District; Community/Civic Involvement; Contact Information.
The Union-Times asked the candidates to answer these questions:
Question A: What do you hope to accomplish if elected to the Sherburne County Board?
Question B: COVID-19 has changed the way people do business in Minnesota. What has the pandemic taught you about yourself and people? What will be the opportunities and challenges going forward for county commissioners?
Question C: What can be done to help businesses and the economy recover from the pandemic? How about residents and nonprofits?
Question D: What previous decisions of the Sherburne County Board have you liked and disliked and why?
Question E: Sherburne County commissioner meetings are now live-streamed for the public. What are your thoughts on that? What will you do to regularly connect with constituents and field their thoughts and concerns?
Question F: What should be done at the county level to attract and retain new employees as the workforce loses its most seasoned employees to retirement? Speak to the issues of salaries and benefits that are negotiated as well as workplace morale that can be impacted by many non-negotiable factors.
Question G: What ideas do you have and/or current initiatives do you want to press on with to make county government more efficient and more effective?
Question H: What should be the role of Sherburne County to spur economic development in its cities and townships? Does that look different in a post-COVID-19 era?
Question I: Many of the challenges facing the Sherburne County Board of Commissioners have a direct tie to decisions made in offices outside of the county, at the state capitol and in Washington D.C. What, if anything, should be done differently to help chart Sherburne County's course?
Question J: Why should people elect you?
Question K: What has been your biggest accomplishment in public life?
Question L: What would you like to be able to say about Sherburne County in five to 10 years that can't be said now?
Biographical: Bryan Lawrence; Address: 12147 293rd NW, Princeton, MN 55371; Age, 50; Family: Married to wife Marytina, for 25 years and four children, Montana (22), Wyat (20) with wife Claire (21), Wade(19) and Wynn (13); Education: Bachelor's Degree in Agricultural Business Management, University of Minnesota; Licensed Contractor 25 years Previous Elected Experience: Baldwin Township Supervisor for 15-plus years, Chairman of the Board for 5 years; Chairman of Association of Townships Previous Community and Civic Involvement: Baldwin Planning & Zoning; Chairman, Sherburne County Planning; Sherburne County Board of Adjustment; Sherburne County Solid Waste Management; Sherburne County. History Center; FFA Advisory Board, 4 years; New Life Church, Covenant Member, 21 years; Sunday School Teacher, New Life Church, 7 years; Minnesota Turf Growers Association President; Sherburne County Farm Bureau, President; Minnesota State Cattlemen's Association, Member; Minnesota Hereford Breeders, Board of Directors.
Question A (Goals and Objectives): I would like to re-introduce a conservative decision making process to the county board.
Question B (COVID-19 Lessons): COVID-19 has forced communities to prioritize and be creative in the way they conduct business. Residents of Sherburne County are resourceful and resilient. Working on committees at the count level as well as my service on the township board during this time, I have witnessed many changes due to the pandemic. Our thinking process and management practices will be different for an unknown amount of time.
Question C (Pandemic Recovery): The current situation has shifted the focus of many residents toward home and their local communities. Our job as commissioners is to respond positively, creatively and with common sense moving forward in an effort to maintain a safe but productive community for people to live in.
Question D (Board Decisions): We need to stick to the fundamentals. We need to reduce taxes, reduce regulatory hurdles for business owners thereby creating opportunity for growth. The current board of commissioners had an opportunity to reaffirm their support of the Second Amendment for the residents of Sherburne County and they chose not to! I disagree with this action. I support the Second Amendment.
Question E (Meeting Logistics): In our current situation, live stream is important so that our constituents have access to the meetings and a clear understanding of the decisions being made. I feel it is essential to make any and all information discussed during board meetings as easily accessible as possible to the public through online access and when possible personal contact at the government center itself. As a commissioner, my desire is to be accessible by all means of communication for my constituents. The public needs to know that our job first a foremost to is to represent them.
Question F (County Employees): Sherburne County is a great place to live and work. It is imperative to consider placing key individuals in leadership positions within the county to maintain positive productive work environments. Negotiations of salaries and benefits requires us to be fair and balanced with a common sense approach in each situation. Job descriptions and hiring requirements for positions need to be clear for potential employees.
Question G (Government Efficiency): The most important decisions we need to make in our current climate need to be those that create opportunity for growth and the ability to ensure a safety for people in the county to live and work.
Question H (Economic Development): I believe the most important role of the county is that of doing our best to support each city and township in their individual economic development goals. Local government knows what is best for their area. The county should do their best to support those goals as much as possible. Even in a COVID-19 era, this philosophy remains the same.
Question I (State-Federal Interaction): As a county we have a level of independence. Our decision making process should be based upon what is best for our residents and not solely on the decisions of our state and federal government.
Question J (Electability): I believe it is essential to promote a thriving local economy, empower county residents to be involved in their communities and maintain responsible fiscal management. I am qualified and ready to serve with passion, conservative common sense and leadership. If elected to this position, I will bring that voice to the table.
Question K (Public Life Accomplishment): I consider the opportunity to serve my biggest accomplishment. It has been humbling and fulfilling to represent the community in Baldwin Township throughout the years. Additionally, I have served in the areas of planning and zoning for the county and was integral in the establishment of the Baldwin Fire Department. I have truly enjoyed the opportunity.
Question L (Future of County): This is the best place to live and work in Minnesota. The taxes are low and the community is safe and productive.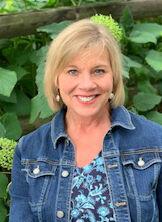 Biographical: Lisa A. Fobbe, 909 Fairway Drive, Princeton. Age: 57. Family: Partner David Dancik, sons: Angelo (Megan), Domenic (Jen) & Gino Fraboni, and three grandsons. Education: Bachelor of Social Work, College of St. Benedict; Policy Fellow, Humphrey Institute, University of Minnesota. Occupation: Semi-retired. Previous experience in elected office: Minnesota Senate 2007-2010; Princeton School Board 2000-2007. Previous civic and community involvement: Sherburne Wildlife Refuge, friend; Christ Our Light Catholic Church, member and volunteer; Princeton Pantry, board member; Central Minnesota Mental Health Clinic, board member; Anoka-Ramsey Community College Foundation, board member; Kinship Youth Mentoring, board member; Organized local and international service opportunities.
Question A (Goals and Objectives): As a board member, I will work with the board to provide a solid framework, vision and policies that continue to create a viable infrastructure that supports households, business and non-profits. The vision would be based on the needs of the residents of the county. I would support the administrator, the department heads and the staff to implement the vision in an efficient, cost effective manner.
Question B (COVID-19 Lessons): The pandemic has challenged me to work in a different way and has taught me that together, we can get through most anything. I don't think that county government will ever look the same. I think this is a great time to evaluate what changes needed to be made to continue serving our public. After evaluating, identify what is working better and also where we have possibly saved money by being forced to work differently.
Question C (Pandemic Recovery): I appreciate the federal CARES Act (stimulus funds due to COVID-19) funding that has been provided to counties. Sherburne County has been pro-active in trying to get that funding out to residents, businesses and non-profits so they can continue to operate until our situation with the pandemic improves.
Question D (Board Decisions): I appreciate the manner with which the current board makes decisions. We do not agree on everything but when we are divided on something, we leave the board table with a united front supporting our decision. As one individual, I realize my authority and power is limited. It is in working together as a body of 5 that we make decisions based on what's best for the common good.
Question E (Meeting Logistics): I find great value that the meetings are now live-streamed. I support transparency in all that the board does and think this removes a barrier if someone wants to attend. I work hard to connect with constituents. My information is public and I often connect with Zimmerman and Princeton city council members as well as Baldwin and Livonia township supervisors. I think one of the most important things about being a commissioner is listening to the public to have a good sense of what's important to the residents.
Question F (County Employees): Sherburne County, as an employer, has a great reputation in central Minnesota as well as the state. We attract many candidates for each job opening. This is due to the high level of morale in the workplace as well as competitive wages and benefits. I believe the board and administrator set the tone in this area. The staff needs to feel appreciated on all levels and I think we do a good job at that.
Question G (Government Efficiency): While COVID-19 was an unfortunate way to learn how to do business differently, it forced us to. It is our duty now to determine which initiatives we need to continue both on an operational level as well as a transformational change level to serve our residents and possibly also save money. One small example would be having driver's license appointments instead of just a waiting line. This change has served the staff and the public well.
Question H (Economic Development): The county has a role in partnering with our cities and townships to foster economic development and takes a lead role in this when appropriate. Communication is key and the county provided leadership as we together navigated COVID-19 and as we continue to recover. The county took a robust lead in economic support with the CAREs Act funding and provided assistance to each entity as requested upon approval.
Question I (State-Federal Interaction): For the last four years, we have developed a legislative platform specific to Sherburne County. We meet with our legislators prior to the start of session and then we also visit them at the State Capitol and in Washington DC (when possible). Being able to help our state and federal legislators understand the local needs of the county is vital to our work and assists them in making their decisions on their respective levels of government. The relationship that we each have with our state and federal legislators is vital for the things we want to accomplish in the county.
Question J (Electability): It's kind of basic. I love Sherburne County! I make myself available, listen to the residents and I work well with others! No board member can get anything done in isolation by themselves. It takes cooperation and building relationships from the residents, township supervisors all the way to the Federal legislative level and then add a board that works together well and we are able to get things done. I have established long term relationships on all levels and those, along with a substantial work ethic of cooperation that serves the Sherburne residents well.
Question K (Public Life Accomplishment): Having sadly lost my two brothers to chemical dependency and mental health issues, any work that I have been able to do to remove the stigma that accompanies mental illness and chemical dependency in our community is what I consider my biggest accomplishment. Working toward parity in our health system structures or each time I have been able to connect an individual or family to services and resources is that which I am most proud.
Question L (Future of County): Sherburne County will continue to be looked at as a great place to live, work and do business. It will demonstrate this through its economic growth, well managed transportation structure, improved public health measures and access in all parts of the county to high-speed, affordable internet. To meet these goals, we will need to leverage our local, state and federal partners and financial resources as we continue to be responsible stewards of the public's trust. I have the experience and relationships necessary to achieve these priorities.