Princeton City Councilor Jeff Reynolds and Councilor Jack Edmonds have terms that end this election cycle.
Edmonds will be leaving city office to run for another governmental post. He is facing off against incumbent Genny Reynolds in the Mille Lacs County District 1 commissioner race.
Five people originally filed for the two open Princeton city council seats - Reynolds, Victoria Hallin, Eldon Johnson, Trevor Karsky, and Nicholas Taylor. Karsky told the Union-Times earlier this week that he would not seek office and would be leaving the city council race.
Mille Lacs County Auditor - Treasurer Eric Bartusch confirmed Karksy's name would remain on the Nov. 3 general election ballot because he was a certified candidate and had not withdrawn before the required deadline.
Questionnaire responses from the remaining Princeton City Council candidates appear in reverse alphabetical order.
The newspaper asked candidates to submit the following biographical information: Name; Address; Family (include spouse and children); Education; Occupation; Years in City, County, District; Community/Civic Involvement; Contact Information.
The Union-Times also asked the candidates to answer these five questions:
Question A: What will be your No. 1 budget priority if elected?
Question B: What will be your No. 1 program or service priority if elected?
Question C: What is the biggest challenge that constituents have faced during the COVID-19 pandemic?
Question D: What are your ideas for jump-starting commercial and residential development?
Question E: Local voters will decide the fate of three Princeton Public Utilities Commission members this fall. Why do you support or oppose this ballot question?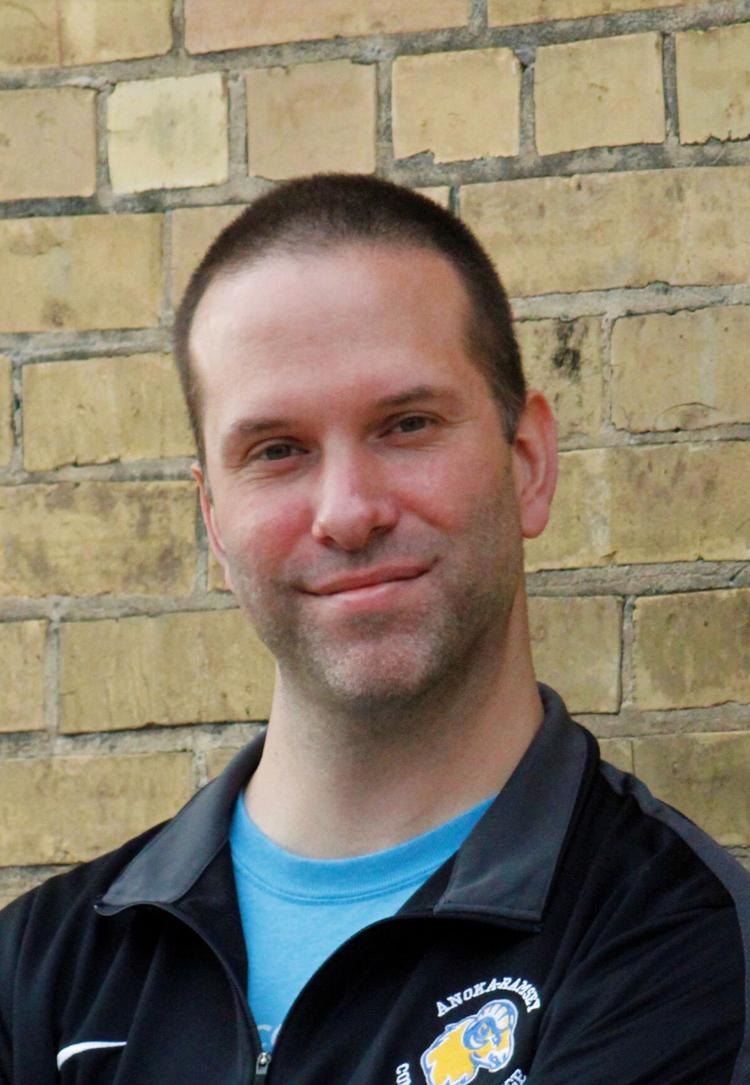 Biographical: Raised in Princeton, Nicholas Taylor is devoted to public service. Holding a Master of Science degree in Higher Education Administration, Nicholas values education, collaboration, and communication. Other roles include volunteering with Ruff Start Rescue, VFW Post 806, and an administrator of the Princeton Bulletin Community Group on Facebook.
Question A (Budget Priority): The No. 1 budget priority should be revisiting existing contracts such as the PILOT payments with the Public Utilities Commission, and the snowplowing agreement with the county for Rum River Drive. We as a city have been missing out on financial opportunities by neglecting to renegotiate or revisit our contracts within a timely period. The citizens will want us to try to keep operating costs down and limit increases to taxation, and we can better accomplish this if we are responsible in our negotiations.
Question B (Program/Service Priority): I want to continue the good work of city staff in finding external revenue sources and grant funding that is available. There are a lot of opportunities that exist for municipalities, and we need to remain focused on timelines and meeting the needs of the community. Financial stability allows us to improve the services and resources we already have, and to pursue new opportunities. My number one priority is the quality of life for all of us in this community. That all starts with better communication and to maintain focus on the people we serve.
Question C (COVID-19 Challenge): The biggest challenge we have all faced is in employment and economic stability. I believe our community leaders could have done better in supporting local businesses, and in being supportive of residents in creating confidence and clarity. The fear of the unknown and the feeling of losing personal liberty have created a toxic environment online and in our neighborhoods. We need to empower our community members and businesses to ensure we come out of this stronger.
Question D (Development): I want to be clear that jump-starting may not be sustainable. We need to focus on infrastructure and opportunities to attract businesses. We should explore what other communities' offer that leads businesses to choose them over the real estate that we have to offer. It is important for us to care for our aging population and provide housing for them, but we should also be looking into additional housing for young professionals and new families. We need enrollment in our schools, tax paying businesses, and money spent in our community instead of losing out to surrounding communities.
Question E (PUC Ballot Question): Our city leaders did not exhaust all negotiating options with the Public Utilities Commission. We need to focus on public service and the greater good, instead of personal feelings. We need to get back to the negotiating table and get this done. This is why I oppose this ballot question. We can do better for our community, we should do better. If the question is defeated, we need to dispose of the status quo and create a transparent and mutually beneficial relationship between the PUC and our citizens.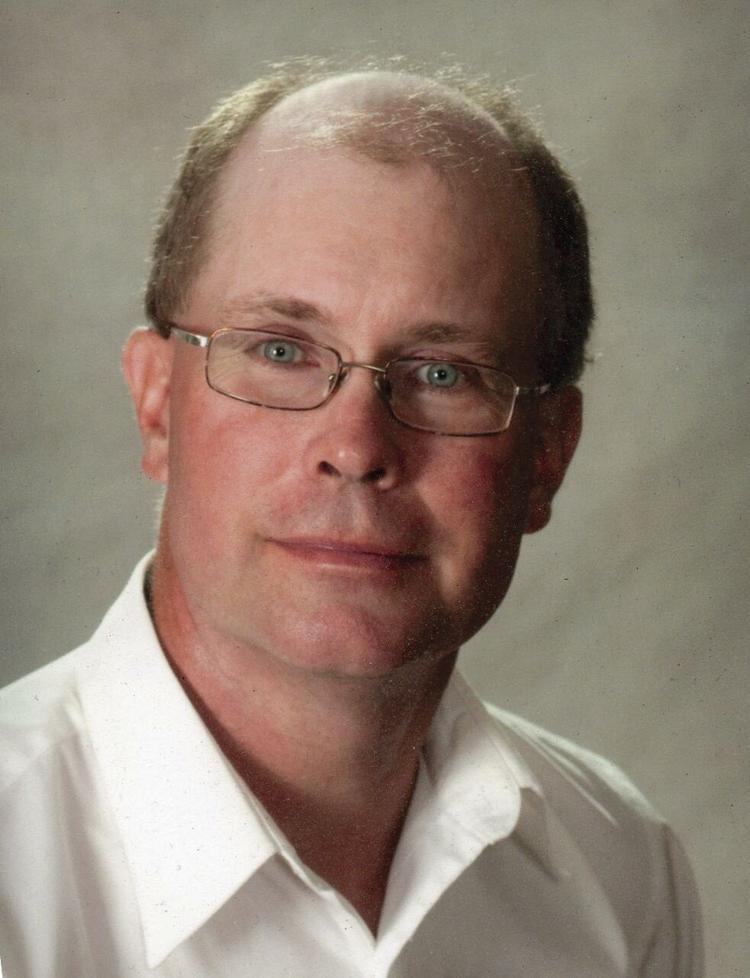 Biographical: Jeff Reynolds, councilorjeffreynolds@princetonmn.org, (612) 860-6165, 807 Third Street N., Princeton. I am 54 years old and married for 25 years with two daughters. Bachelor of Science in Animal Science from U of M, driver for Randy's Environmental Services. I am a lifelong resident of Princeton area and I have lived in Princeton for 25 years. I have been a Princeton City Council Member since 2017 and a Princeton Planning Commission member since 2014. I am also a city of Minneapolis election judge, and have served in that capacity since 2013. I am now a head judge. I'm also a 4-H Adult Screened Leader (since 2015), Friends of Sherburne Wildlife Refuge member, ands Mille Lacs County Historical Society Member.
Question A (Budget Priority): When I started serving on the Princeton City Council four years ago the budget was covered in one meeting, and especially during my first year this was a lot to absorb and provide input on. I did ask that we divide this up into more than one meeting and I believe that this has led to more understanding and input on the funding of our departments. I strongly feel that we must keep in mind that each dollar we spend of the taxpayer's money must be used wisely and whenever possible leveraged with outside funding. We have department heads that we can trust but it is our job as a city council to provide policy direction as representatives of the taxpayers of our community.
Question B (Program/Service Priority): In order to leverage our tax dollars to use more outside funding we need more long-range planning. Our City Administrator has been stressing the need for a transportation plan which would attempt to look at our needs well into the future and would allow us to use more outside funding which would keep costs lower for the residents of Princeton. We are also considering working with Northland Securities on a long-term financial plan which would help us to predict our budget needs in order to keep our city financially stable. The sewer study is in progress which will show us where the greatest needs are and will be a large factor in our budget in the coming years.
Question C (COVID-19 Challenge): Uncertainty has been the biggest factor for most of us. This community had not seen as many infections as others but it is certainly serious for those that have been infected. Many jobs have been lost, many businesses permanently affected and our social interaction has been greatly reduced, or at least altered. One unforeseen effect has been the division that it has created. I have seen many relationships damaged because of the different viewpoints on significance of mitigation of this hazard. We still don't know for certain what the long effects will be for our own health, our health care system and our economy.
Question D (Development): Economic Development has been one of the driving factors behind my involvement in our city government. Looking back at the candidate profile I wrote four years ago I was dismayed by the amount of vacancies in our business districts and prioritized keeping costs and regulation from slowing our economic development. I have been consistent on making our city more business-friendly. It has been exciting to be a part of the developments regarding a new business park to the west of the city and to see the city staff working at making this a possibility. We recently have seen a surge of new residential development and rely greatly on our city staff to help make these projects happen.
Question E (PUC Ballot Question): When door-knocking and listening to the residents of Princeton four years ago I did hear a lot of concerns about the total costs of electricity and water. Since I was new to this all I could do was explain that they are not controlled by the city but that I would look into it and look at all options. I have a great deal of respect for those that work at Princeton Public Utilities but have seen questions or attempts at change met with a lot of resistance by their leadership. When the PPU Board decided to unilaterally and without warning back out of the PILOT program at a time of great uncertainty for the city I saw that this was beyond fixing. With a Yes vote PPU will still run as a separate financial entity with its own general manager, but with policy decisions not made by an appointed board but by the city council just as our police, fire, liquor store, public works and wastewater treatment and other departments do. I don't understand the unrealistic scenarios that are being portrayed by those that oppose this but can assure you that the city council would take this responsibility as serious as they do the other necessary functions of the city, with reliability and cost as the main concerns.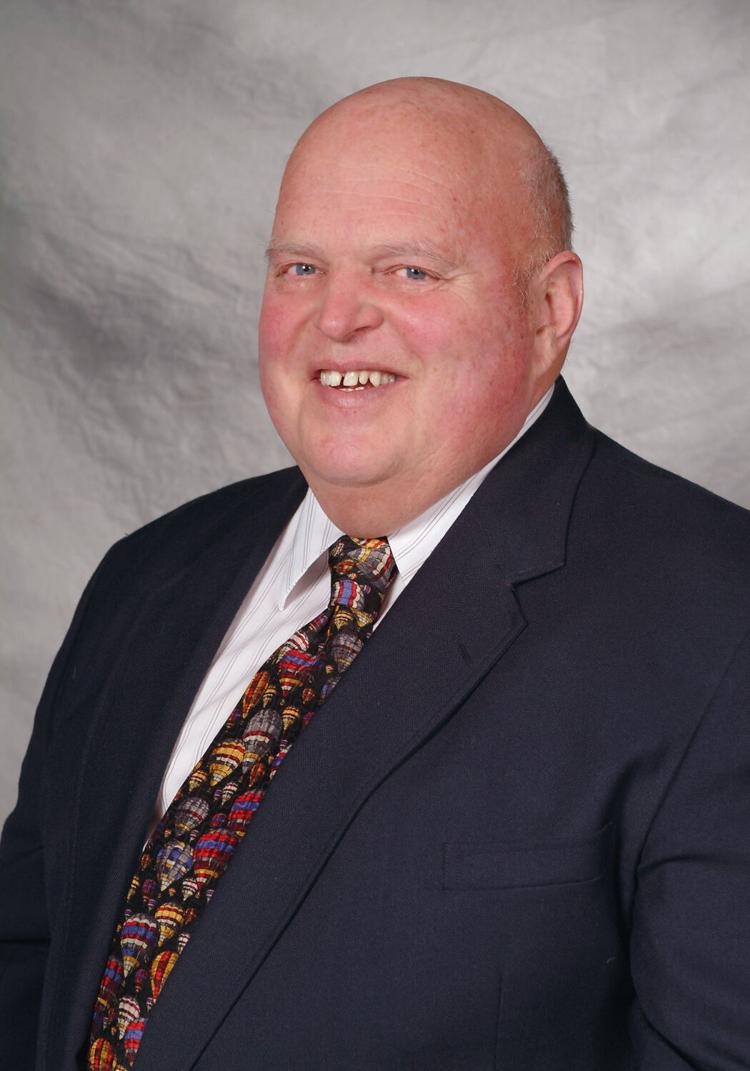 Biographical: I'm a lifelong resident of Princeton, married for 60 years, with two daughters and five grandchildren. I've served on the school board, church council, church finance committee, city planning committee and owned and operated my real estate company. I'm a "no Frills" type of businessman that wants the best for our community.
Question A (Budget Priority): I will use my many years of experience in the business and farming sectors to put the priorities in line with the budget. Right now, being on the outside, I am not sure where the excessive spending is within the budget, but I will start to work to find it after I am elected. I was chairman of the school board for more than eight years and was able to guide the school budget to relative stability in that time and was able to oversee a bond issue that came in below budget.
Question B (Program/Service Priority): My goal has always been to get going on job creation. We as a city have not kept pace with our competitors. Cambridge, Elk River, and Big Lake have all had dedicated industrial and commercial head-hunters helping to grow those cities. We need to be more aggressive in our search for business relocation and growth.
Question C (COVID-19 Challenge): I think that our retail and small businesses are getting beat up really bad due to the stranglehold place on them while the big box stores go on as normal with very few restrictions on them. This is going to affect us as a city for a long time. I'm afraid as we see small businesses struggle to reopen and regain their clientele as well as their financial stability. Disruptions in the schools and limited options for shopping, entertainment, and generally moving about freely have made working folks rethink their way of life as well. I think it will take its toll on the city budget this year and for the future years also in the form of lower revenues from our businesses and citizens.
Question D (Development): We need to become more aggressive with the Princeton Economic Development Authority and the city staff in charge of attracting businesses needs to be more aggressive and inviting when contacting prospective industries. Our community's financial resources need to be aimed at providing amenities that a larger portion of our citizens can use and benefit from. There are several worthwhile projects on the horizon, both in residential and commercial, but we need to be more aggressive.
Question E (PUC Ballot Question): I have been on the fence a little, but have come to the conclusion that it [the PUC] should stay separate, but perhaps go to a five-person board and be more cooperative with the city regarding funding returns. Lastly, I think it would make more sense for the sewer system to also be regulated and be operated under the PUC, so that city projects can be more streamlined. For instance, when a street is dug up for one reason or another, more infrastructure issues could be addressed while the street is open. This would put the issue of funding such projects under one board and could also help to streamline each area's needs so that all issues are known by one body and no area will be passed over inadvertently.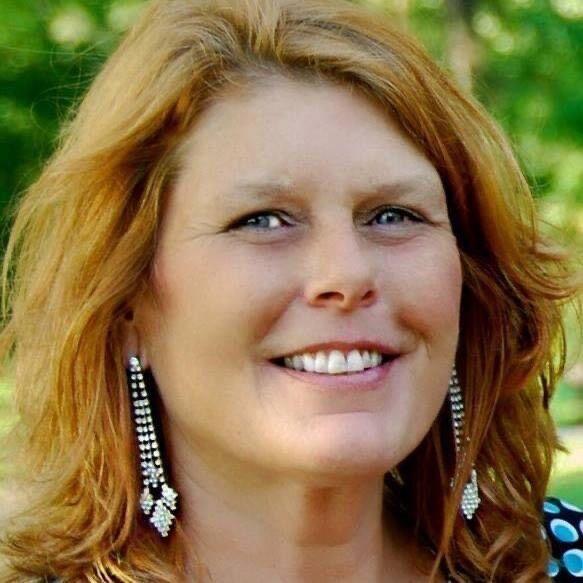 Biographical: Victoria Hallin (aka Vegetable Vicki or Pioneer Vicki); 1205 West Branch St., Princeton, MN 55371;Children: Andrew, Anthony, Aaron and Austin (No Spouse; Same Surname); lived in Princeton 32 years' President of the Civic Betterment Club 1-plus years (current); President of the Economic Development Authority, 15-plus years (current); Princeton Planning Commissioner, 4-plus years; President of Mille Lacs County Historical Society, two terms; Board of Directors for The Chamber of Commerce, current; Contact Information: facebook.com/VickiHallin or vegvicki@gmail.com.
Question A (Budget Priority): The city of Princeton doesn't have an endless pot of money to promote and sustain our visions and dreams. However, I and many other Princeton locals will agree that we need to support and encourage efforts for "affordable housing" and or "workforce housing". Our community; like many others, is in need of providing adequate and comfortable living opportunities for families and individuals who are working hard to make a living and be productive citizens.
Question B (Program/Service Priority): It is extremely important for our community to focus on business and industrial growth in order to provide sustainability and longevity of our city. We must provide opportunities for expansion of current businesses and/or assist in development of new opportunities. This will help tax base and alleviate the burden of future expenses that may arise in our community.
Question C (COVID-19 Challenge): Family is an essential part of our community and COVID-19 has disrupted our ability to spend time with our loved ones. Whether it be the need for social distancing or simply losing our place of employment, or our educational foundation; all of our lives have been changed. I plan to make sure we continue to heal, while still growing and encouraging a healthy work force, and family oriented community, as well as supporting educational growth for everyone.
Question D (Development): For over 18 years I have actively supported the growth of small businesses and affordable residential housing. I have fought tirelessly at the state capital amongst lobbyists who support Greater Minnesota Cities regarding infrastructure and bonding bills. In addition I have poured my emotion into building affordable housing and healthy living conditions for our community. Whether, the people elect me or not, I WILL continue to love, support and encourage a better life for everyone.
Question E (PUC Ballot Question): Vote No. Here is why: The Princeton Public Utilities Commission has always had OUR best interests in mind. They provide our public lighting, sewer and water, and assist in snow removal; amongst a laundry list of other contributions to our community. They are local, on time and courteous. No question goes unanswered. Water, Sewer, Electric are condensed into one simple bill. The fate of three PUC members who have committed their lives caring for this community, should not be stripped away based on bias.