In Milaca, school board members whose terms are ending this year include Aimee Struffert, Jeff Larson, and Bryan Rensenbrink.
Of those three, only Struffert filed an affidavit of candidacy and will seek re-election.
Tammey J. Anderson, Natialia Cisneros, Dionne J. Haberman, Samantha Lange, and Nathan M. Neuhart filed for office and round out the Milaca school board candidate slate.
Questionnaire responses from Milaca School Board candidates appear in reverse alphabetical order.
The newspaper asked candidates to submit the following biographical information: Name; Address; Family (include spouse and children); Education; Occupation; Years in City, County, District; Community/Civic Involvement; Contact Information.
The Union-Times also asked the candidates to answer these five questions:
Question A: Why are you running for school board and what are your top three priorities if elected or re-elected?
Question B: What will be your No. 1 budget priority if elected or re-elected?
Question C: What will be your No. 1 program or service priority if elected or re-elected?
Question D: What is the biggest challenge that district parents and students have faced during the COVID-19 pandemic?
Question E: In your opinion, what is the three greatest challenge this district faces in the next three years?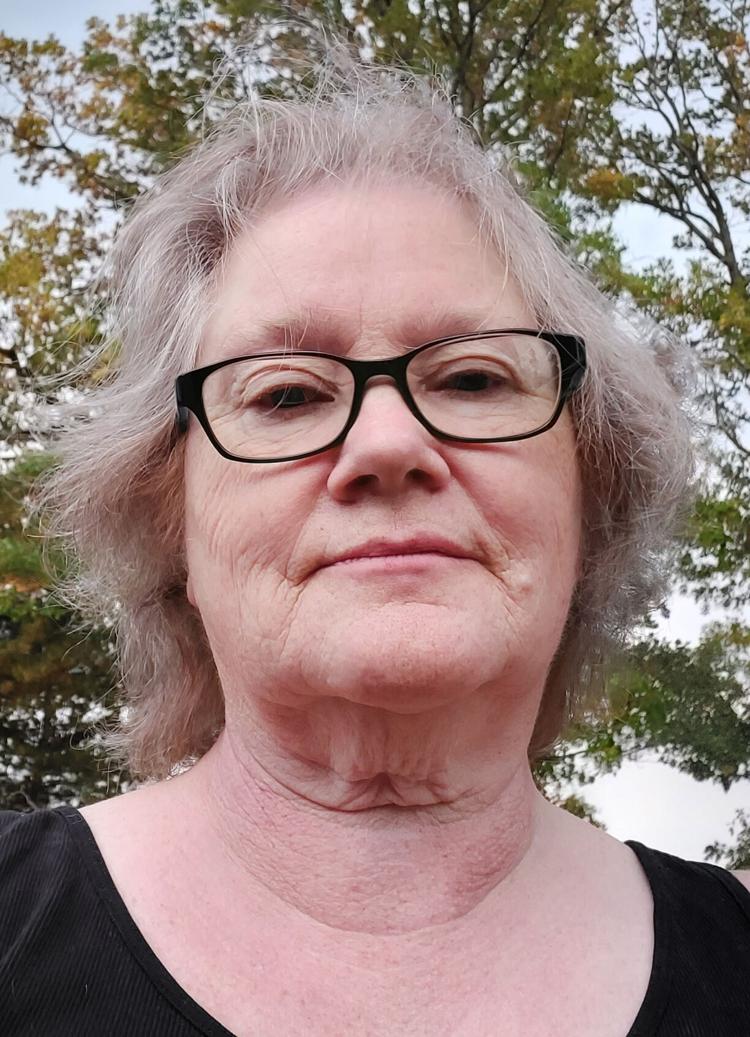 Biographical: I have lived all my life in Milaca, minus four years of college. I have worked four years at the St. Cloud Hospital as a Laundry Lead Worker. My husband Kenny and I have two children and four grandchildren. I started my watching of the School Board in 1993-96 until elected in 1996-99 and 2001 to present.
Question A (Goals & Priorities): As I have never had a set or hidden agenda during the 23 years serving on the Board, I would like to be re-elected. I represent an older population that is involved with raising their grandchildren and have the expectations to be aware of how the money is spent wisely. I bring experience that will continue to shape how our community wants their school to prosper. With the knowledge of how the legislature affects the funding and actions of the Minnesota school system are confusing. I will be able to help focus new members to lead our schools efficiently in the next trying years, with current problems from COVID and budget issues facing the district. I want to continue to support student, parents and the community in having a great educational experience for all ages. This means having alternative education opportunities available, as example a few are: community education, college classes within the school day and on-line schooling available. My experience with understanding the school budgeting process will be an advantage related to a Board with three years or less service. The first year of being on the Board is often confusing and of massive learning expectations. Budgeting for the school is a confusing process in balancing the needs of the students and the wants of the community.
Question B (Budget Priority): Finding a way to get a balanced budget with minimal changes to the services provided to the stakeholders of the community. The last time Minnesota as a state had financial issues, they held back the payments to all schools, making districts take out loans to pay their obligations. The money paid in interest was money taken away from providing the students educational opportunities. COVID has created additional costs for supplies this past school year and will be expected to impact further years. The 2019-20 budget was approved prior to the lockdown, now we are in need of finding ways to fund current and the next school year, without further negative impacts. One major issue that every year the Legislature creates unfunded requirements for schools, districts will have to find creative ways to balance the budget.
Question C (Program/Service Priority): As the Board will be a young board in service years, I hope to be re-elected to help guide the process of policy making the board is responsible for. When new members are elected to the Board, they bring in fresh ideas or suggestions to try, often needing a guide to understand what is allowed legally. With my years of experience, I will be able to help express what is allowed legally to create the changes they wish to see in our district or help occur on the state or the federal level. I hope to facilitate the communication with all stakeholders, helping to get the changes occurring in our world.
Question D (COVID-19 Challenge): The students had to learn a different way, to get their years of education understanding their lessons, many found it hard to learn without the normal support they had at a physical school. I heard concerns from the adults that it was hard to teach the concepts to the grand/children. Many stated that was not how they were taught how to do their homework, especially the new math. Parents had to create additional time to work with their child to get assignments taught, returned to the school and also while working to have a safe physical place for the child to stay at. Many parents also, were unable to work and had to figure out how to provide the basic needs for their families. Grandparents stepped up to help as much as they could with day care, food and teaching the children. I worry what psychological issues will be increasing with bullying related to the past isolation of individuals and fear the COVID created. Our staff, parents and community will have to be more aware of the troubles that our students carry.
Question E (Three Challenges): The budget for the school will always be the leading problem as our district continues to have a lower number of students entering our school district. The funding is based on the number or student enrolled full time in the classroom. This number affects funding for community education and other services that the school is able to provide. With the isolation, uncertainty of COVID and the changing the way education is being delivered, I think, the bullying will grow in the school, workplace and community. This behavior has been forever and the school works hard to reduce the actions of the students. Balancing the needs of the students with the community financially. The district and community has levies and referendums that tax us all and will come up for renewal at different time frames in the future. The community will need to step up to maintain current funding or accept new taxes to provide the services that are expected to improve daily life of our next generation of wage earners.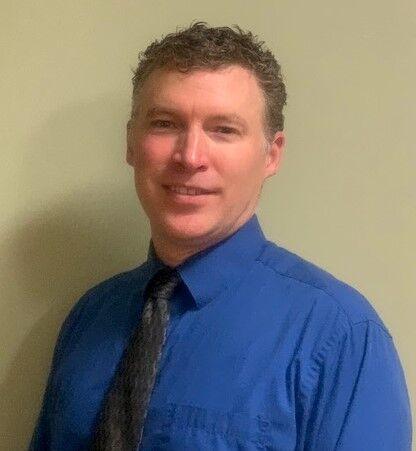 Biographical: I am a child support supervisor for Anoka County and have a master's degree in public administration. I have served on two boards in my career and facilitate fathers groups with Rum River Life Choices Center in Princeton. I look forward to serving you if elected to the school board.
Question A (Goals & Priorities): I have served on different boards in my professional career. I was on the executive board for the Minnesota Family Support and Recovery Council (www.mfsrc.org) and currently on the Minnesota Fathers and Families Network (www.mnfathers.org) board. I find being able to influence the direction of an organization by listening and providing suggestions to improve upon what is already being done is very rewarding. I currently have two students that attend Milaca and would like to have a say in what they, and their classmates, experience daily. My three priorities would be extra-curricular activities, salaries and safety.
Question B (Budget Priority): At this point I would not have the ability to address this because I do not fully know what the current status is. If elected, I would spend a lot of time listening and asking questions to gain a better understanding of what the true needs are of the district. By having as many details as possible I would be able to propose ideas that not only solve the questions at hand but do not create unintended consequences later.
Question C (Program/Service Priority): Again, not knowing exactly what program and service priorities have already been discussed I would contend that extra-curricular activities help develop a student more than just classrooms alone. This includes everything from sports, to fine arts, music, FFA etc. Students can learn a lot about themselves, gain a sense of accomplishment and establish close bonds with other students who share a common interest and/or talent. I think this is something that should be nurtured in our school.
Question D (COVID-19 Challenge): I think when COVID first hit, the biggest challenge was the uncertainty of how to proceed with classes and how that would affect family life. In the spring many parents who were able to work during the day, suddenly were not able to do so which may have created anxiety and stress in their life. Over the summer the school did a good job I believe in sending out updates to how the school year was going to start. The flexibility of distance learning and in person classes gave parents the opportunity to decide what worked best for their family.
Question E (Three Challenges): I think the three greatest challenges facing the district in the next three years are: finances, safety and enrollment. These are all entwined. Lower student enrollment has an impact on the school's budget and services. We should promote stronger parental involvement. By doing so we can build a stronger connection to the community. That community connection and higher parental involvement can also lead to a safer school. There have been numerous studies that show as students and parents interact more, the incidents of bullying decrease. This can make Milaca the school of choice for the area.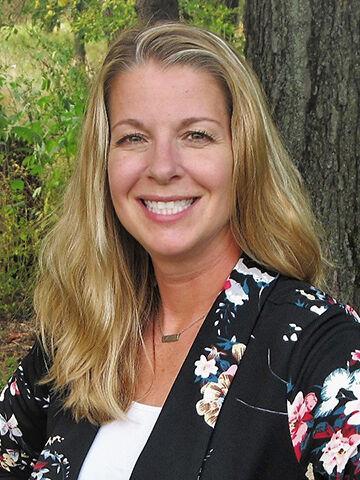 Biography: I am a lifelong resident of Milaca. I have three children in the district, a seventh grader, a fifth grader, and a first grader. For the last 17 years, I have worked for the Mille Lacs County Sheriff's Office and 13 years of those as a licensed deputy. I have an AS degree from North Hennepin Community College and a certificate in Law Enforcement from North Hennepin Technical College. I am a certified Drug Abuse Resistance Education, D.A.R.E., instructor.
Question A (Goals & Priorities): I am a mom that is really passionate about my children's education and sports achievements. I believe the key to a successful community starts with a solid education provided by Milaca Public Schools. As Milaca becomes a more diverse community, I would like to participate in conversations regarding inequities of race, religion, sexuality, and wealth. I would like to participate in a discussion on the security of the Milaca campus. I would like to participate in discussion around the preservation and expansion of the facilities at Milaca.
Question B (Budget Priority): With an ever-evolving work environment, technology would be my No. 1 budget priority. As the future demands more interconnectivity, it will only serve our children best to focus on the innovations developed by using technology.
Question C (Program/Service Priority): Having a successful free lunch program, regardless of income, is important to ensure children have the right nutrition to complete their day.
Question D (COVID-19 Challenge): The biggest challenge so far has been the slow-moving decisions and updates regarding the start of the 2020-21 school year. Unfortunately, waiting until the last few weeks of summer to declare how the school will be run during the start of a new school year, created a lot of stress for all children, parents, teachers, and employers. The second biggest challenge was transitioning all students from in-person learning to distance learning last spring. Coming from a family where both parents work out of the home, it was a big challenge to ensure our children were able to understand their school work and stay motivated. I am sure, my husband and I are not the only dual income household in the school district that had to deal with poor internet connection, limited teaching resources, and shorten children attention spans. If it's one thing this pandemic has taught me is that in classroom learning with teachers and peers is crucial to the educational and mental development of children.
Question E (Three Challenges): One of the greatest challenges will be sorting out COVID-19's future impact on our children's educational development and mental health. The second greatest challenge will be the financial burden our school district is facing with a shrinking student population. The third greatest challenge will be ensuring all students have adequate technology opportunities if hybrid or distance learning were to continue or transition to in the Milaca Public School system.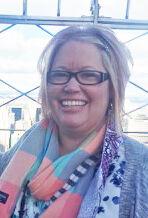 Biographical: Hello, my name is Dionne (Broschofsky) Haberman. I am a Milaca native and graduated from Milaca High School. I am married and my spouse also grew up here and graduated from Milaca. We have made our home here in the area and are raising three children, all of whom attend Milaca Public Schools. We have a senior, an eighth grader, and a first grader. Both of us work full time and our children are active in a variety of activities throughout the year that keeps us very busy and we are blessed with a crazy and beautiful life with our family in this community.
Question A (Goals & Priorities): I am running for a seat on the Milaca School Board as I want to serve the community and school district and hope to make a difference in helping to make positive changes for the district and to ensure the best possible education and experience and opportunities are provided for each and every student in the district. My top three priorities if elected are: To be the voice for the students and families that have not and are not being heard by the district; to have more accountability by the school district; to address the issues involving the decline in enrollment.
Question B (Budget Priority): My No. 1 budget priority if elected will be addressing the budget shortfalls and possible cuts to programs and staff. Along with that the issue of prioritizing the district's needs, repairs, and projects.
Question C (Program/Service Priority): My No. 1 program or service priority if elected will be to ensure that any students struggling or falling behind are provided the help and the necessary opportunities needed to fulfill their needs. Along with that I want to ensure the equality of all students in education, services, programs, and activities.
Question D (COVID-19 Challenge): There were many challenges faced by the district, teachers, staff, students, and parents during the COVID-19 pandemic. I think one of the bigger challenges that families had to deal with was the parents that had to continue to work during this time and have children of the elementary age that still needed the parents to be the teacher and help with lessons, technology, work load and everything that went along with the students having to do distance learning. Also with that all the students that did not continue to receive all the needed and necessary services required for their educational plans.
Question E (Three Challenges): In my opinion the three greatest challenges this district faces in the next three years are: The district needing to address the students and families concerns and issues; the decline in enrollment; the budget shortfalls and possible cuts to staff and programs.
Biographical: My name is Natalia Cisneros, and this is my first time running for school board.
Question A (Goals & Priorities): I've sat back and watched for four years the way the board operates. My No. 1 priority is to connect the parents with the teachers, and school. There is a huge communication gap I feel I could fill. I run our parent school Facebook group. I hear the concerns and the praises. I feel like I would be a great bridge between the parents and school. Mental health is more important now, than ever. I'm not running for the better of my kids, I'm running for the better for all of our kids.
Question B (Budget Priority): My No. 1 budget priority will be the safety of our children and staff. The school is already spending extra money on cleaning and sanitizing, and that's great. I'd like that to continue as well as advancing security and safety measures.
Question C (Program/Service Priority): The No. 1 program I am standing behind is the wellness of our students and teachers, their mental and physical well-being. The biggest challenge everyone has faced is having to completely scramble to get used to this new normal, and to be completely shut off from the world. To some children school was the only safe space they got. Imagine having to be home with abusive parents or no food, or both!
Question D (COVID-19 Challenge): COVID-19 has turned these kids' lives upside down. Teachers are scrambling to please frustrated parents. We need more mental health awareness at this time, more budget planning for the aftermath of COVID.
Question E (Three Challenges): The biggest challenge is these children having to learn to survive while their world fell apart. In the next few years we will have to face this. We will have to build them up, not only emotionally but intellectually. Most of us parents are not teachers by any means! I know I'm not. I've shed tears during homeschooling. My kids have cried, too. I am not a teacher. That's why I appreciate all of our wonderful teachers so much. They had to and still have to make decisions, they shouldn't have to make. The third challenge is the budget. How do we recover from this? Each child brings a certain amount from the funding. Kids have been completely pulled out of school, not to mention the extra staff to clean, plus the supplies.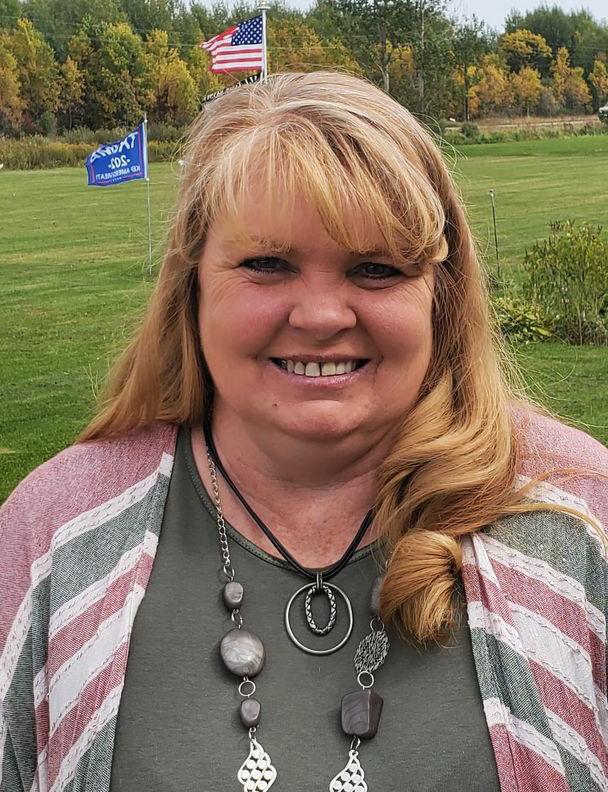 Biographical: My name is Tammey Anderson. I was born on the U.S. Air Force Base in Myrtle Beach South Carolina, and raised in Minnesota since I was age 3. I have lived in Milaca for 13 years with my husband. Together we have five children; all are grown, and together we have 15 grandchildren.
Question A (Goals & Priorities): Why am I running for school board? I want to make a difference in our community by being a voice for our students and our parents. I want to help seek results for parents and students. I want to set goals and achievements for our current and our future students, to help increase their success. I would like to help our community come together and work to help stop the bullying, not only in our children, but adults as well.
Question B (Budget Priority): My No. 1 budget priority would be to budget for student enrichment activities, to help keep our children active and involved.
Question C (Program/Service Priority): My No. 1 program or service would be enrichment activities.
Question D (COVID-19 Challenge): The students who are distant learning are left feeling like they are invisible. Their assignments are not explained as well as if they were in school.
Question E (Three Challenges): Keeping our students and future families within our district, we have to come together for everyone. Budget cuts, even more than we have already seen. Keeping/expanding our teachers/staff so learning is fair for our students. It can help in places that are in desperate need for help, everyone needs a voice and there is no voices for our families or teachers.