The Milaca mayoral race features three candidates this election cycle, all of them with deep ties to the community. Incumbent Harold "Pete" Pedersen squares off against Carvin "Buzz" Buzzell, Jr. and Gregg Weller.
Questionnaire responses from Milaca mayoral candidates appear in reverse alphabetical order.
The newspaper asked candidates to submit the following biographical information: Name; Address; Family (include spouse and children); Education; Occupation; Years in City, County, District; Community/Civic Involvement; Contact Information.
The Union-Times also asked the candidates to answer these five questions:
Question A: What will be your No. 1 budget priority if elected?
Question B: What will be your No. 1 program or service priority if elected?
Question C: What is the biggest challenge that constituents have faced during the COVID-19 pandemic?
Question D: What are your ideas for jump-starting commercial and residential development?
Question E: How should the Milaca council continue to allocate large donations that have been made to the city, and which projects should receive priority?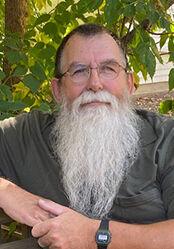 Biographical: I believe that my background and well-established involvement with the city of Milaca qualifies me as the best candidate for mayor. I have been a Milaca resident since 1979. I am a current member of the St. Mary's Pastoral Council. I retired from law enforcement after 30 years, and I am a retired Milaca Fire Department member of 20 years. I worked for the Milaca Parks/Trails Department for 14 years.
Question A (Budget Priority): My goal is to keep the City within its operating budget. By working with the council, to spend wisely where needed, hold back where not needed, and plan for the future of Milaca is how I intend to accomplish this goal. Inviting open discussion with department heads to address items needed for repair or updating, allocating the money, and seeing the project through to its completion is the approach I will use to stay within Milaca's budget. One thing I feel passionately about is that if the City has the resources to do a job it will not be farmed out.
Question B (Program/Service Priority): My priority will be to enlarge the industrial park and business opportunities. I would like to see the current vacant industrial lots around Milaca be developed and put to valuable use for our citizens through employment. I intend to explore opportunities available to small towns to grow our industry potential, promote our infrastructure, and quality of life. I feel we must encourage industry and business to come to Milaca for our youth to stay and make others aware of the many wonderful benefits of our City.
Question C (COVID-19 Challenge): I think the biggest challenge is the ever-changing name, rules, and recommendations as to how to handle the COVID-19 situation. It seems that people at the state and federal level do not have a good handle on it. People have become scared, confused, and angry over the constant misinformation being communicated. I am aware of two businesses that have recently closed their doors, never to open again, while others are on the brink of closing. This has been an extremely difficult time for our residents and businesses.
Question D (Development): I would begin with a SWOT analysis to help identify Milaca's strengths, weaknesses, opportunities, and threats and work with officials from surrounding cities to discover effective methods to better our city. I want to assist the chamber with setting up a Business Facilitation Office to help local entrepreneurs negotiate the challenges of creating a legal and profitable enterprise for a nominal fee. Offering incentives in the form of discounts on initial fees, permits, and taxes would be one idea to get more businesses to come to Milaca. I would encourage local businesses to offer incentives or reduced rates for short-term periods.
Question E (Donation Use): I am unaware of any blanket donations made to the City; all donations have been made for specific projects. Example: exercise equipment and construction in Rec Park, playground equipment in Tremble Park, flowers, and sign for Reineke Park. If a large donation is received, and a purpose is not specified, each department head should be consulted on their needs with a decision made by the council as to how the money is divided. In addition to monetary donations, I believe the volunteer commitment of our city deserves recognition. Examples: The museum, airport, Friends of the Library, park board, and trails initiative.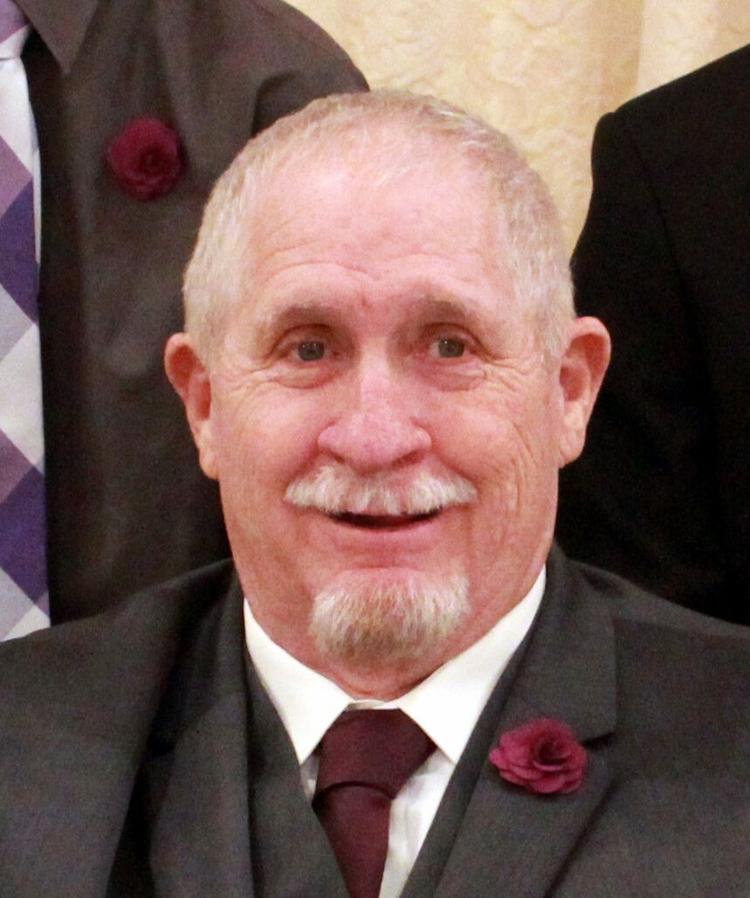 Biographical: "Pete" Harold Pedersen, 809 11th Ave. N.E. Milaca. Contact info: CMAPPETE @ YAHOO.COM or (320) 237-2657. Education: Grace Bible Institute, Omaha Nebraska, St. Vincent Hospital, Sioux City, Iowa, and Hibbing Hospital School of Anesthesia. Moved to Milaca in 1975. I have been resident of the city for 45 years, working at Milaca and Princeton Hospitals as an anesthetist for 41 years. My wife, Connie, who was also very involved in the Milaca community, passed away due to cancer in 2013. We have three children: Cory, Jay, and Nikki, and five grandchildren, all of whom graduated or currently attending Milaca High School except for one toddler.
Question A (Budget Priority: The priority of any budget is the entire budget and what impact it will have on taxes of individuals and business.  As mayor, the city council and I have kept an annual tax levy to an average of 2.5% over the last 10 years. The recent increases in your taxes are largely due to the Mille Lacs County's increased spending. Due to COVID-19, I have challenged the council to have the 2021 city levy less than last year, while still providing the same services and planned projects. I would encourage Mille Lacs County to have the same goals as the City of Milaca. At the September city council meeting, the 2021 preliminary levy was set at 1.7%.  I voted "No!" My goal is to have a tax levy of 0% or less when the city sets the final levy in December. During the September's meeting, last year's audit was presented. The audit revealed that the city had an unassigned fund balance of 80.5%. If a city has an unassigned fund balance between 35% to 50%, they are considered to be in good financial shape.
Question B (Program/Service Priority): Anyone that is elected to a public office should not run on a single issue or program. They need to look at the city as a whole and serve in the best interest of the community. I believe a mayor needs to get involved in all of the aspects that make a community function while promoting what makes the city grow and prosper. The position of mayor requires you to volunteer and become involved in your community. Other than serving as mayor, I have given back to my community by being a member of the city council and serving on the various committees related to that position, I was a volunteer firefighter, community CPR instructor, Den and Cub scout leader, a member of the Jaycees, I served on my church council, and co-managed the fellowship project at the church. In addition, I served for 3 year as the chairman of the Timber Trials Bussing, organized the restoration of the Milaca Bandshell and the restoration and painting of the fire hydrants. I have also been a founding member of the Scrubby Bear golf tournament, TRY (Transportation Resources for You), Rum River Community Foundation, the COVID-19 Emergency Fund, the Recfest Bluegrass Festival, and the Mike and Sandy Rotz Camp and Jam. Finally, I have also volunteered with Hooked on Fishing, the Bike Rodeo, the Milaca Scholarship Foundation even when it was known as Dollars for Scholars. I believe in giving back with a passion to the 6 things that made me who I am. These are: faith, family, friends, community, profession, and acquaintances. A mayor must be patient and listen to others' concerns and viewpoint with consideration and without judgment.
Question C (COVID-19 Challenge): This is a situation that has disrupted everyone's life and one that none of us has ever faced. This pandemic brings with it fear of the unknown and uncertainty.  What will tomorrow bring? I have worked in the healthcare profession for over 40 Years. COVID is a healthcare issue and should be managed by health care professionals and not made to be a political issue. Anyone that has been elected into public office needs to take into account the health and safety of all of their constituents.  While many things are different, some things remain the same. We still need our faith, trust, and compassion for each other to make it through these tough times as a strong community.
Question D (Development: The county, city, and townships have been given COVID-19 CARES dollars to cover any expenses due to COVID-19.  Local governments have to use at least 10% of this fund as grants to local businesses and individuals. The city of Milaca has established a CARE grant program. If anyone is interested to learn more they can inquire on the city of Milaca website or at city hall. One thing that has already been done by the Rum River Community Foundation (RRCF) was to establish the COVID-19 Emergency Fund that gave grants to local Milaca area businesses and meals to families that were affected by COVID-19. I am very involved with the Highway 23 construction project.  The U.S. Highway 169 and Highway 23 Junction has to be developed and plans will be made in 2021 and 2022 with construction to follow. As a result we will be able to develop the junction and pull more traffic and business into Milaca helping the local economy.  The council is in the process of developing a position to oversee tourism, activities and social media marketing. With many of the park improvements, we are seeing a lot more non-residents enjoying the parks.  When we draw people into Milaca from out of town, they help out our businesses and local economy.  Small businesses are suffering in the wake of COVID-19. One way to help is to SHOP LOCAL. Get your hair done, get a massage, go out and eat, grab your coffee, grocery shop, at a local business. Now is the time to remember all the local businesses that we have asked for years to support, donate and sponsor our sports, our clubs, school events, and our organization. Now is the time to give back.
Question E (Donation Use): It doesn't matter how large or small the donation, the allocation is done in accordance with the donor's wishes and the donor also selects the priority of the projects. Minnesota Statute 465.03 must be adhered to concerning gifts and bequests. I have been the contact person with the donor that you are making reference to in this question. The donor's wishes for the donations are parks and public works, fire department, police department, economic development, veterans' memorial, and the COVID-19 Emergency Fund. With the approval of the donor, the city council has set aside funds for maintenance of projects and activities in our parks. This was done so those expenses for maintenance of the improvements and projects do not add to the tax levy in the future.  Your vote for Pete Pedersen is and will be appreciated. Thanks.
Carvin "Buzz" Buzzell, Jr.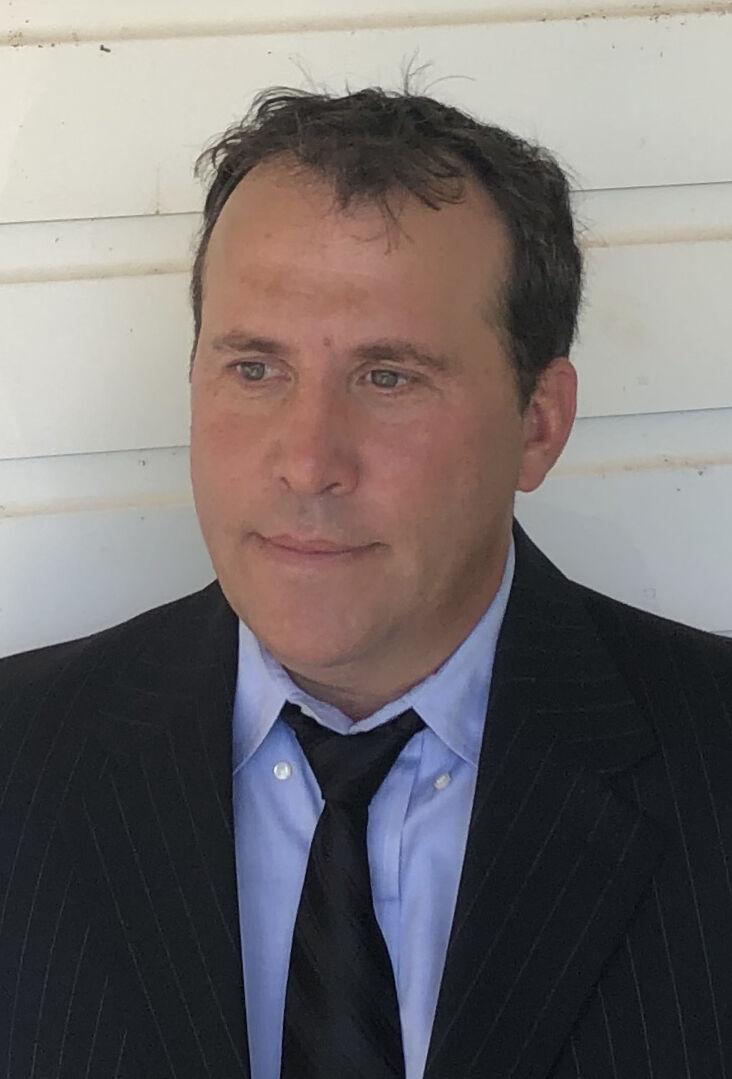 Biographical: I have been a Milaca area resident for nearly 20 years.   Prior to moving I was the No. 1 producing business development professional for a global division of ALCOA, a Fortune 250 Company.  I created the first Winery in the Milaca District as well as Rum River Barn & Vineyards, and Timber Valley Grille.
Question A (Budget Priority):  The city budget for Milaca is very complicated and includes 29 funds. That number also includes four enterprise funds.  As the mayor of Milaca I will work closely with city management to ensure all areas of the budget are in line with the needs and goals of our city.  I will work with the council, county and area constituents to properly allocate funds available to the appropriate budget requirements.  As a business owner, I understand the importance of properly budgeting.  I also understand the importance of spending wisely!  I will never forget that the budget consists of taxpayer funds and I understand how challenging it is to see wasteful spending.  I pledge to work with all parties to ensure wise spending and to never forget the funds are truly the people's money.   
Question B (Program/Service Priority): As mayor of Milaca I will focus energy on all programs and services we currently provide.  I will work with the city, county government and constituents to look for ways to create efficiencies with programs and services we provide.  As a business development professional I spent many years working with large organizations to create work flow efficiencies.   I have already been meeting with city and county officials and have identified several areas of cost savings for the city.  The relationship between a city and county government is important. As of mayor of Milaca I pledge to put every effort into a strong relationship between the city and county.
Question C (COVID-19 Challenge): The pandemic has affected all of us but that doesn't mean we are all in the same boat.  As a business owner, my challenges are different, for example, than a senior citizen who is at higher risk.  I think it is fair to say that all of us have been forced to sacrifice individual freedoms by mandate and not by choice.  As an owner of businesses shut down by Gov. Tim Walz's executive orders I know firsthand what challenges small businesses and their employees are facing.  Because I understand these challenges I filed a lawsuit against Gov. Walz on behalf of suffering small businesses in Minnesota.  As mayor of Milaca I pledge to do everything possible to protect our businesses as well as public health. 
Question D (Development): As a resident of the area for nearly 20 years I have witnessed the decline of local manufacturing first hand.  The fact is Milaca has a pattern of declining industry for the past several years.  This is a major problem for the future of Milaca and main reason I chose to run for mayor in 2020.  The current leadership has been in office since 2007 and has had time to improve industry.  This has not happened and although Milaca has added some small retailers: KwikTrip, Dollar General, Teals, Holiday, and Casey's.  These businesses send their profits out of town.  We need locally owned businesses to keep revenue local.  We need manufacturing and service-based businesses to sustain a healthy city.  When a city has a declining industry the property taxes increase.   I have a well-detailed plan of how to fix these problems as well as affordable residential development.   As mayor I pledge to put my extensive business background to work for the city of Milaca!   Let's Get Back to Business!
Question E (Donation Use): Milaca has received large donations from local donors and I am grateful for these generous donations.  The city has allocated the funds primarily to police and fire departments, economic development and city parks.  I believe that these are all valid and important areas of development for the city of Milaca.  However, I feel that the way they are prioritized is key.  I believe that the area of greatest importance is economic development, as it has the potential to create long term revenue streams and employment opportunities for our city and its residents.  Milaca is a beautiful river town.  As mayor, I pledge to maintain our small-town atmosphere, while also providing jobs, public safely, affordable housing, and beautiful parks, to all residents of Milaca and surrounding areas.