Notably missing from recent candidate forums in Isle and Princeton was one of the local candidates for state legislative office.
Cal Schmock is running for the District 15A representative seat currently held by Republican incumbent Sondra Erickson.
The first candidate forum Schmock missed was in Isle on Monday, Oct. 12.
The second was in Princeton on Tuesday, Oct. 13.
Schmock told moderators of both forums prior to their events he was avoiding group events for the sake of his football players, in which he coaches at the ninth and fifth grade levels in Princeton.
However, Schmock chose to coordinate and attend bar meet and greets at the Isle Municipal Bar and the Ogilvie Tower Bar on Sunday, Oct. 11, where he was pictured at the Isle event not social distancing or wearing a mask.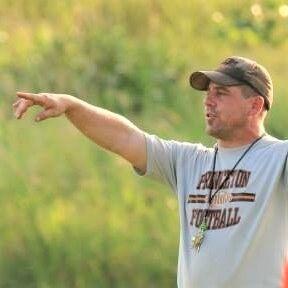 Schmock gave the following statement prior to the Princeton's Chamber of Commerce evening forum on Tuesday, Oct. 13:
"I sincerely intended on attending this event, but due to the current unknowns and mysteries surrounding the facts and information about the COVID pandemic, I am uncomfortable mixing my community of youth that I coach in our local fifth and ninth grade football programs with our community of citizens that may be trying to avoid contact with that group of potential COVID asymptomatic carriers," he stated.
An organizer of the Isle candidate forum, Linda Dahlen, said that all Minnesota Department of Health COVID-19 protocols were in place for the Isle forum and this was communicated to each of the candidates.
She said that chairs were set up six feet apart and that attendance was limited to 25% of the building's capacity.
Kim Young, executive director of the Princeton Chamber of Commerce, said similar COVID-19 protocols were in place for the Princeton candidate forum at Princeton City Hall.
Schmock later stated to the Mille Lacs Messenger and Union-Times newspapers he chose not to attend the candidate forums because of scheduling conflicts due to football. He added: "I decided to arrange a small intimate gathering [less than 10 people in attendance] at the Isle Municipal Liquor Store and Bar."
However, Schmock's Facebook promotion of the event in Isle with another local candidate, Bradley Harrington, made no mention of limited attendance or social distancing.
In an email response to local newspapers, Schmock also stated, "My schedule prevented me from being able to attend the forums' in Isle and Princeton. Knowing that, I decided to arrange a small intimate gathering [less than 10 people in attendance] at the Isle Municipal Liquor Store and Bar. The purpose of the gathering was to deliver signs that had been requested and to use the short period of exposure to share information about our campaign."
Schmock said he had not attended any organized campaign events since the Oct. 11 meet and greet.
However, he did state he has friends in Ogilvie that he has stopped and made important connections with during the political campaign season.
"We were fortunate to be able to have the space available at the Tower Bar and Finish Line Bar in Ogilvie for such a reunion," he stated. "I have also been to the Long Siding Bar and Grill and Shooter's over the course of the summer, mostly to show my unconditional support for these types of establishments."
Schmock said there was probably never more than 15 people gathered at a time in any of those establishments.
"I have not put together any large door knocking efforts," he added. "I was disappointed to be guided not to attend the Ogilvie parade during 'Back to the Tower Days.' I heard they were able to put together a safe event. I have made stops at places that have advertised their support for DFL candidates and have been able to gather contact information in case I was traced to a COVID-19 case."
Regarding the Minnesota DFL Senate District 15 Committee's overall policy on COVID-19 and political event attendance, Schmock stated candidates were strongly advised to avoid large gatherings and not engage in any major door knocking activity. Candidates were also advised to wear masks.
T.A. LeBrun is the editor of the Mille Lacs Messenger and covers county government for the Union-Times. She can be reached at news@millelacsmessenger.com.