The year was 1966 and the site was the football field in Milaca as the Tigers took on their natural rival 13 miles up Highway 169, the Milaca Indians. 
One of Princeton's running backs on a team that was pretty good (6-1-1) ran wild that night, running for 205 yards in only nine carries as the Tigers came away with a 26-12 win. No. 26 had a 91-yard touchdown that night in which he blasted up the middle and then absolutely ran away  from those in pursuit.  Two weeks  later that back ran for 185 yards in 15 carries, including a 59-yarder in a 19-19 tie with Elk River in which an official cost the Tigers a win when our guy threw to his brother for a touchdown who fumbled the ball AFTER crossing the goal line. The next week Northfield, a large school from the prestigious Big Nine Conference came to town (these were the days before high school playoffs) and left with a 28-7 loss to the Tigers. Our man in question had a 90-yard touchdown that night, this one coming after a pass interception.
Our guy scored 88 points in eight games, 71 of them as he led the Rum River in scoring. He averaged 10.6 yards per carry (more than a first down) and was the team's punter. He went on in his senior year to be a returning starter in basketball, and a starter on the baseball team. His football exploits, by the way, came after he played only two games his junior year because of an injury. 
Fast forward to 1974 when a new newspaper, the Princeton Eagle, opened for business in 1974 and the owners of that paper, surely taking into consideration his experience as a Mille Lacs County deputy (tongue in cheek, in case you don't get the drift), hired him as an ad salesman. And that cast the die for him leading the way the next 30 years as a general manager of the Union-Eagle when the two local papers were combined in 1976.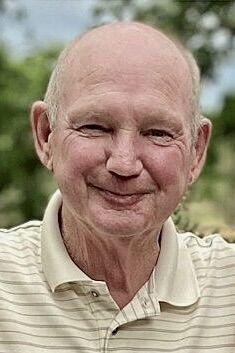 Tim Enger did his job for three decades in a quiet but firm way as the paper and its shopper became publications that people in the Princeton area could look to to get the news and as they made use of the shopper each week. I suppose you could make the case that I have a biased view because I was the editor of the Union-Eagle before retiring in 2007 after being an editor in Princeton for 33 years. We didn't always see eye to eye on coverage in the newspaper but he allowed me free rein in determining that coverage and we worked well together as the years went by.
"We lost a great man today," an acquaintance said to me Wednesday night after Tim passed away earlier that day. "I agree," I answered, having been informed of Tim's passing by two sources that morning.
Tim, a private guy anyway, had some health problems the past few years and I hadn't talked to him for ages. Neither had some of his good friends and that made it even sadder for us to hear of his passing Wednesday. I am sure many of us wish we had gotten a chance to have a few words with him. I know I would have thanked him for our 30 years together as he helped shape Princeton Publishing, and in a larger sense, ECM Publishers. He had so much to do with each entity as they grew in size and respectability. Elmer Andersen, a former governor who bought the town's two newspapers in June 1976 and then combined them to the Princeton Union-Eagle, made a great choice when he tabbed Tim for the position of general manager.
I talked Thursday with one of his teammates from those 1966-67 PHS teams and he said Tim was always modest about his athletic achievements, often offering encouragement to his teammates. I would describe him as a swivel-hipped running back who could have played college football. He was a bit of a "hard" guy back in 1966 and I often wondered why he didn't try football at the next level, something brother Tom did at Bemidji State. One day quite a few years back, in an uncharacteristic (for Tim) moment he confided to me that he kind of wished he had tried college football. I'm pretty sure he would have made his mark as a college player.
Tim was very respectful of others as they passed on their complaints or wishes. Let's say a typical day for Tim began with a call from a prominent advertiser who didn't like the positioning of his ad that week in the shopper. That was very important for him but waiting outside his door was a hesitant lady with a little voice who told Tim that her shopper had come a day late that week. And next in line was an older lady, bypassing the editor, to ask why in the hell (her words, not mine) her wordy, very repetitive letter to the editor had not been printed exactly the way she had written it. Tim would slip into what I called his GM (general manger) voice and quietly assure those two ladies, despite more pressing problems, that their concerns were known and would be properly dealt with. 
 He certainly made his mark as a general manager for a publishing outfit and, along the way, even had his design chosen for the city of Princeton's official flag back in the mid-1970s. His was a voice for Princeton in the 30 years as the guy running the shopper and the guy running our little group here in Princeton, as well as being an important part of our parent company, ECM Publishers.
That voice is now stilled for good and we in Princeton are poorer for it. I am sure the stories, and the memories, will be many next Tuesday as friends and relatives gather to mark his passing, perhaps even reviving some of the jokes that Tim, Princeton's consummate teller of jokes, was well known for. Typically, at  least for Tim, there won't be a full-fledged funeral. He wasn't a showy guy. But those who knew him will pass on the stories as they celebrate a life will lived.
April 27, 1967 - Art Skarohlid struck out 7 in a 12-2 win over Cambridge as Mike Winkelman had a three-run homer among his three hits. Tim Enger, Tom Enger and Skarohlid each had two hits . . . Jim Kuhlman shot a 45 to lead Princeton in a five-team golf meet in which Princeton placed last.
April 26, 1972 - The women's bowling league ended its season and Helen Sanborn had the high series for the year, 603 . . . It was announced that Bill Musselman, coach of the men's basketball team at the U of M that had just won the Big Ten, would be the speaker at the annual athletic banquet.
April 28 1977 - Pati Beck won the discus and 880 and ran on two winning relay teams as Princeton beat Mora 90-32 in track. The boys won 14 of 16 events in the same meet and won 96-35. Steve Sampson won all three dashes, and Sean Woodiwiss, Jim Bowden and John Murphy each won two events. Sisters Julie and Wanda Zabel each broke school records in the dash events . . . Fred Jenson shut out Milaca 10-0 and Curt Jenson pitched a 4-2 win over Braham as Nick Steinhagen hit a two-run double that won the game.
April 29, 1982 - The softball team stayed unbeaten in the Rum River with wins over  Mora and North Branch as Barb  Blomberg drove in seven runs and Kelley Talberg six . . . Dale Perbix drove in Brian Dorr with the winning run with two outs in the bottom of the seventh inning in a 6-5 win over Mora and Dorr's second two-run homer of the week keyed a win over North Branch.
April 23, 1987 - Greg Remus (39) and Karen Bromberg (41) were medalists as the boys and girls golf teams easily beat Sauk Rapids and Chisago Lakes at the Princeton course . . . Jason Miller got the win in a baseball win over Chisago Lakes and Miller and Jeff Murray each drove in two runs.
 April 23, 1992 - Aaron Koelman won the shot put and discus, and Mark Freitag won the 100, 200, 400 and long jump in a quadrangular meet at Princeton . . . The baseball team beat Pine City 7-2 with Jeremy Snow getting the win and beat Milaca 10-0 in five innings as Mark Anderson homered and Jamie Cox pitched a one-hitter while striking out 10;
April 24, 1997 -  Paul Deglmann went six innings in a 2-0 win over Milaca as Jason Kral and Kirk Henchen drove in the runs . . . Eric Emmerich won the shot put and discus as the boys track team won 10 events in a triangular win over Mora and Chisago Lakes. He had a throw of 156'9" in the discus.
April 25, 2002 - .The baseball team beat North Branch 10-4 as Dan Grot got the win and Jonathan Schoen drove in four runs . .  The softball team (1-6) got its first win over the season by beating Minneapolis Edison 17-7.
April 26, 2007 - Taylor Murphy shot a 77 to lead the boys golf team in winning a conference meet at Big Lakes . . . Phillip Klaphake pitched five shutout innings in a 7-1 over Buffalo as Tyler Roehl had three hits and drove in two runs.
April 26, 2012 - The boys tennis team ran its wining streak to four, beating Mora and St. Cloud Cathedral, brothers Isaiah and Thomas Mayerchak each winning singles matches . . . Brennan Godeen got the win in a 5-3 win over Mora in which Princeton trailed 3-0 until the fifth inning. 
April 27, 2017 - Larkin Walter set a school record of :15.49 in winning the 100-meter hurdles at a meet in Cambridge . . .The baseball team beat Becker 1-0 as Drew Scharber  pitched a two-hitter and Jake Carlson drove in the run.
(Dorr is the former editor of the Princeton Eagle (2 years) and Princeton Union-Eagle (31 years), and has written about sports in the area for the past 54 years.)