As a Navy officer in World War II, Isla Fredrick was charged with informing families their loved ones had died. The experience taught her how precious life is, and she is now looking forward to celebrating her hundredth birthday on January 30.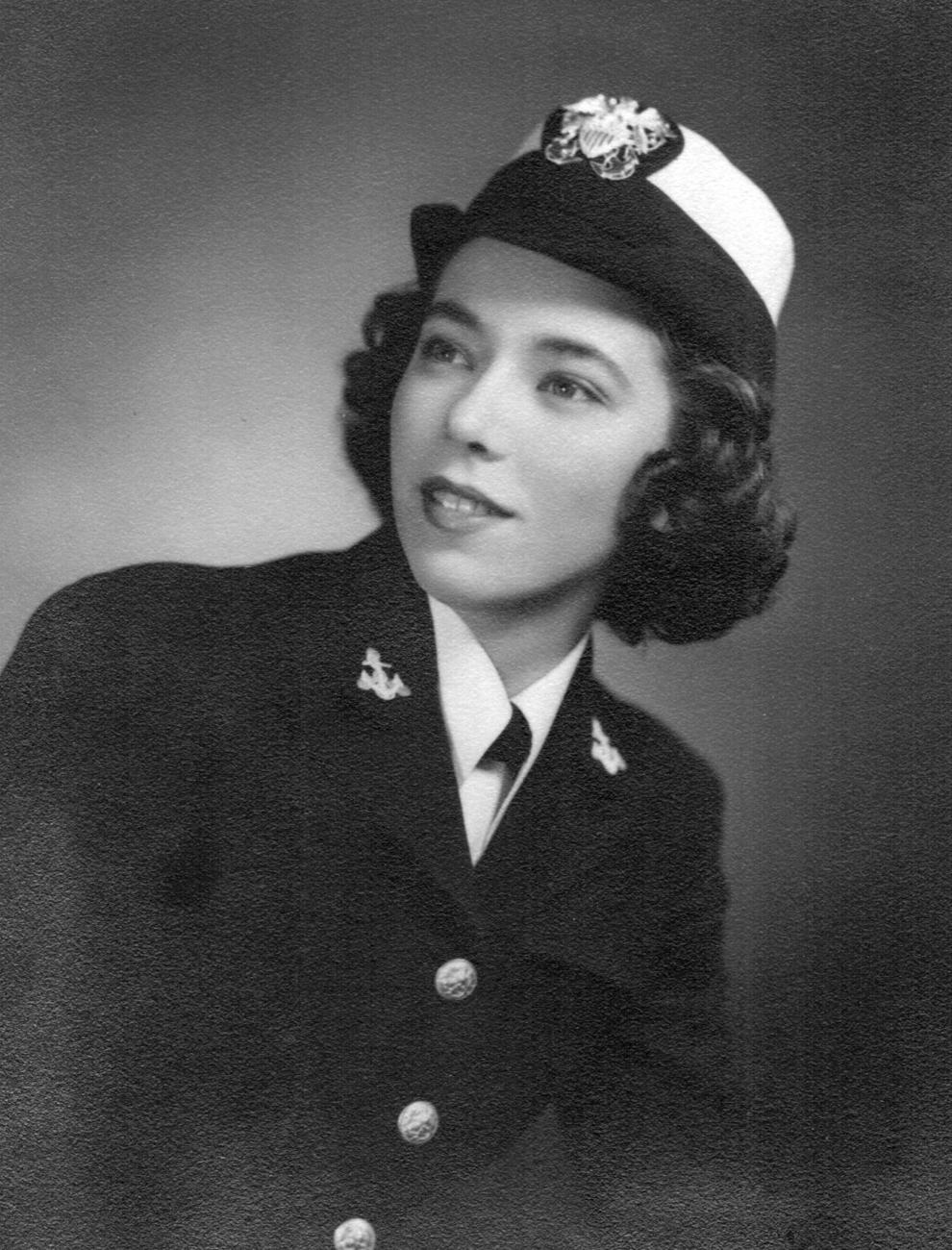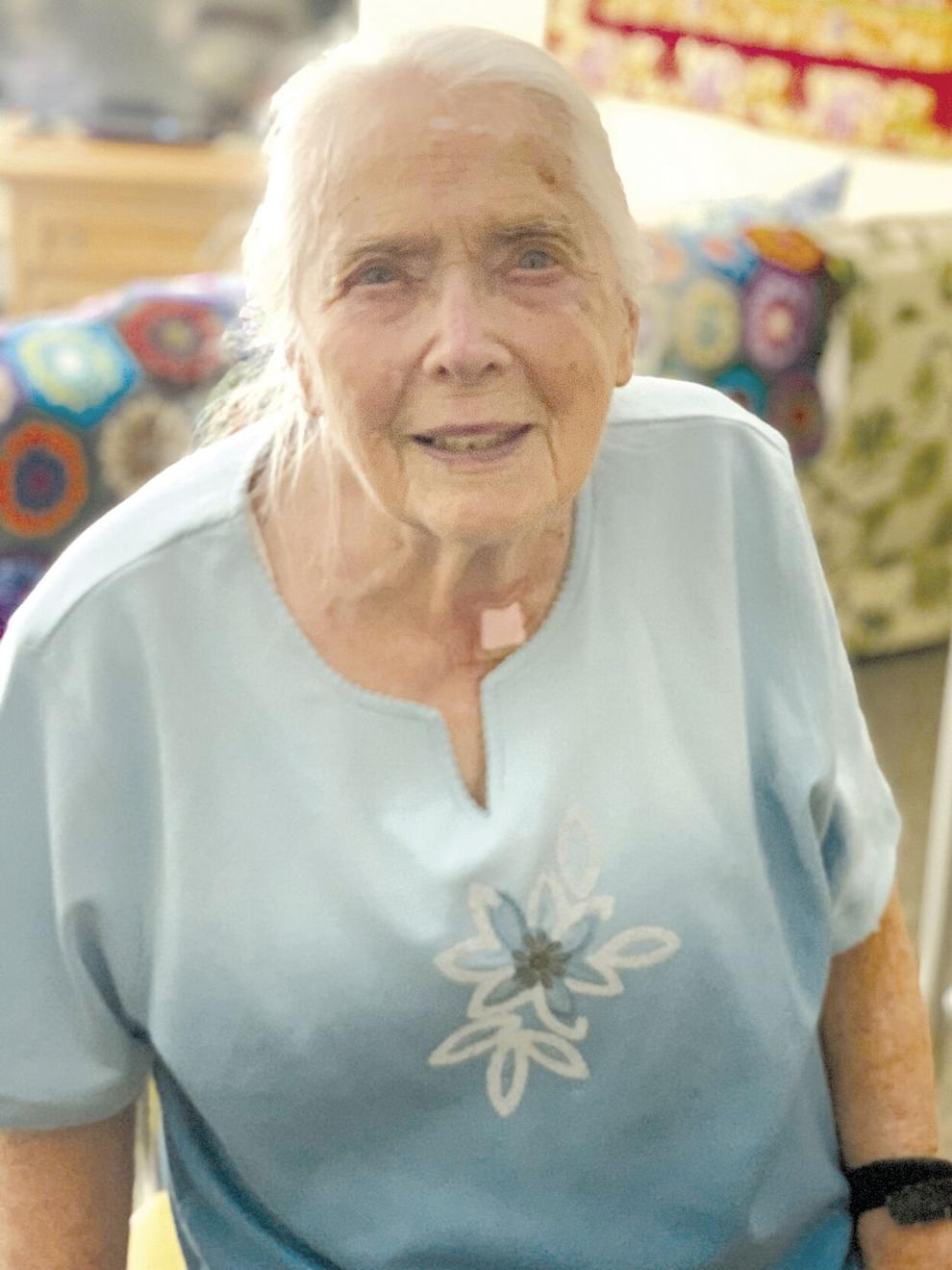 One of the activities Isla most enjoys involves riding on a specially designed bicycle. While she sits at the front of the bike, a staff member at Milaca Elim Meadows pedals behind her. Isla lives at Cassia's Milaca Elim Meadows and her stories are some of staff members' favorites. They look forward to seeing her on her hundredth birthday. Isla's son Bryan and daughter Lynn also expect to join the celebration.
According to Bryan, his mother's name comes from the Scottish word for island, "Islay." It's a very popular name today in Scotland, England and Wales, though Isla has only met one other person with her name. She is unusual in other ways, too.
Doing work most of us couldn't do
Isla learned to read before she started school, as her grandparents and parents taught her. During World War II, Isla joined the Women Accepted for Volunteer Emergency Services (WAVES) and became a navy officer. When she applied to become a naval officer, she was informed she had failed the test. Isla was devastated as she never failed anything. However, it turned out the people grading the test had used the enlisted personnel answer key and when they used the proper officer's answer key, she passed.
Once admitted to the Navy, Isla was asked where she would like to be stationed. "I said any place but Washington D.C.," she recalls. "Of course, that's right where they sent me."
Notifying families about loved ones' casualties would be difficult for most of us, yet, Isla remained gracious and considerate throughout her career. On a Sunday in 1944, news reached Washington that the Third Fleet, commanded by Adm. William Halsey, was struck by a typhoon, capsizing many ships and resulting in the loss of 802 sailors. 
As it happened, Isla was the officer of the day in the casualty notification department.  She was called to the office of the admiral commanding the Bureau of Naval Personnel who wanted to immediately call personnel back to start the notification process. Isla, an ensign at the time, told the admiral it would be hard to get sufficient off-duty staff to begin such an effort. She suggested that they wait until Monday morning when people would be reporting for duty as normal. In addition, she thought it would be better if the families of the missing could have a peaceful weekend before getting the bad news. To her surprise, the admiral took her advice.
Isla served in the Navy until 1946. She had met her husband-to-be Russell Fredrick at a bowling alley while attending college in Stevens Point, Wisconsin. They kept in touch through the war years, and when Russell returned home, Isla suggested they marry in Washington D. C. Russell protested that he had nothing to wear until Isla asked, "Do you want to get married or not?" He said yes emphatically, and she said, "Then you better get here. It will be a strange wedding if you don't."
Russell and Isla were married the day after Valentine's Day in 1946 by the Chaplain of the Senate. The couple was known for their beautiful garden, which included 200 roses. 
Russell passed away in 2002. Isla has lived at Milaca Elim since December, 2018 and is known for enjoying exercise, decorating rooms when there are celebrations—and loving life.
When asked for the secret of her longevity, Isla replied, "There is no secret. Just get up each morning and keep going."
She also credits her faith for getting through life's difficulties. "Had it not been for my faith, I think I would have caved in," Isla says.