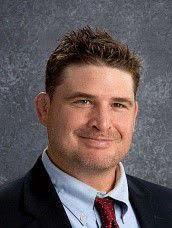 The Prior Lake School District's selection of a new superintendent is good news for Princeton.
On Monday, May 2, the Prior Lake School Board extended a contract offer to Dr. Michael Thomas to be the next superintendent of schools for the district.
The other finalist for the position was Princeton Superintendent Ben Barton.
Barton and Thomas had initial candidate interviews on April 25 and 27. The men were named the two finalists for the position from among a field of 21 candidates for the position. Barton interviewed with the Prior Lake school board on April 29. Thomas, the current superintendent of the Colorado Springs, Colorado School District, interviewed on Monday, May 2.
The interviews included building tours and conversations with district leaders, followed by a final interview.
Following Thomas' Monday interview, the school board entered into previously scheduled deliberations on the hiring. The board came out of those discussions with an offer for Thomas.
The position became available in April after Superintendent Teri Staloch tendered her resignation to take a job in the private sector.
Originally from Minnesota, Thomas held leadership roles in the Minneapolis and in Osseo school districts.
Barton took the helm of the Princeton School District in July 2018 after serving as superintendent of the Caladonia School District, a position he had held since 2012.