Obtaining a leadership role in a district that values strong relationships was the perfect career change scenario for new Princeton Middle School principal Charlie Bakker, who has replaced former Principal Dan Voce.
In March, the Mora School Board approved a contract to hire Voce as its superintendent.
Voce served as an assistant principal and principal in the district for 12 years. The 2020-2021 school year will be Voce's 30th year in the education field.
"When I looked at Princeton, I felt it was right in my wheelhouse in terms of focusing on relationships," Bakker said. "Both of my parents were educators. I grew up in Rockford, another river town. Princeton Middle School's being right next to a beautiful wildlife area is great. It was important for me to find a district that really emphasizes activities for kids, which is a big part of why I do what I do."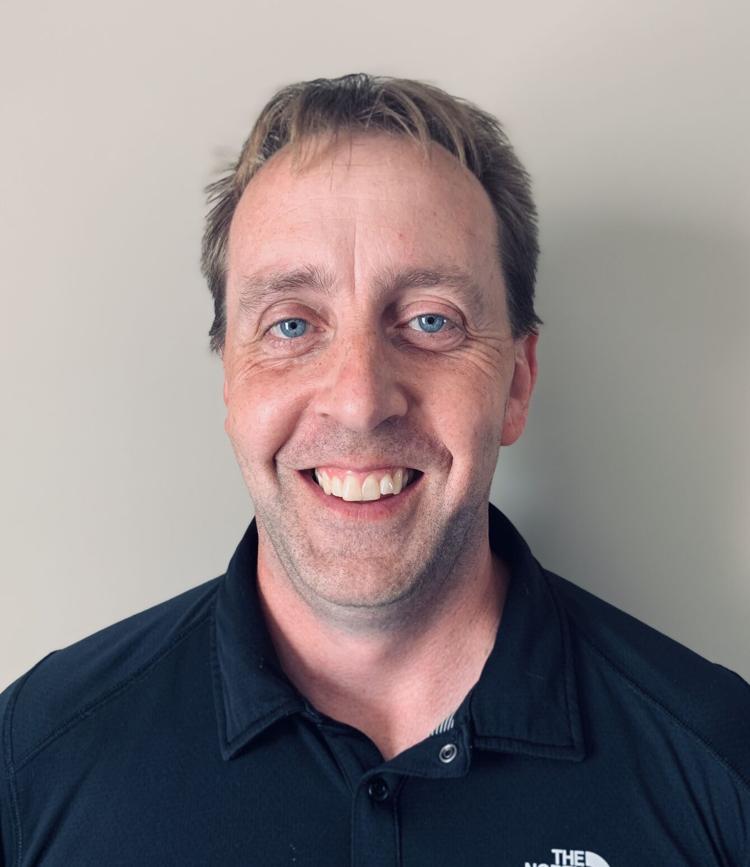 During his time in Rockford, Bakker was heavily involved in sports and the arts, which still greatly impacts his priorities to develop the whole child and encourage students to be well-rounded people.
He attended college at the University of Jamestown, where he continued to stay involved in sports and the arts, participating in football, track and field, and choir.
He majored in English/Secondary and Middle School Education and graduated in 2000. Bakker would later receive his master's degree from the College of St. Catherine and his administrative license from Hamline University.
The start of this school year marks Bakker's 21st first year in K-12 education, and the Princeton School District will be his fourth district in which he has worked.
"I went from Rockford to the St. Michael-Albertville School District in 2005," Bakker said. My wife and I were living there at the time, and the district opened up a number of teaching positions. I came in with about 20 other teachers."
In Rockford, the district was experiencing budget cuts, and Bakker was bouncing around to fill in whenever there was a position that need to be filled, he said.
In 2013, Bakker received his first administrative job in Sartell. Bakker worked at the high school in Sartell for two years as an assistant principal. "I made the drive from St. Michael every day; it was a two-hour round trip," he said. "When I decided to come here, people kept asking me, 'Isn't Princeton a really long distance away?' and I said it's a shorter commute. It's really not bad."
While in Sartell, a position opened up at Middle School East in St. Michael, Bakker said. After five years, he began to reevaluate his education career and started considering a career move.
"It was time for me to look at where I was going, I love a lot of things about St. Michael-Albertville, I still live in the community, but when I looked at Princeton, I just felt it was a place that was right in the wheelhouse."
Bakker said he's extremely pleased with the workshops and planning associated with his career change, despite the fact it occurred in the middle of a pandemic.
"I've had a lot of good help," he said. "It's definitely a different feel for this time of year. Normally, you already have a set idea regarding beginning of the year basics are. We are doing things right now that we would be doing in the spring to kick off a school year at the same time. It's like having two worlds collide."
Princeton Middle School's location next to a beautiful wildlife area presents plenty of excitement and opportunities for a new education leader, Bakker said.
"We have outdoor classroom space that we are expanding right now, and with COVID-19, we can social distance," he explained. "We have to make our school grounds work for us, because we need to have our kids feeling a little more like it's a normal school year. There's a lot that's going to be asked of them, and we need to be able to deliver the education they deserve. They didn't ask for this."
Bakker said it's important that educators view parents as the first and most teacher in their kids' lives. "That partnership is more important than ever." Parents and school staff will have to be more flexible than they ever been as the district starts the year using a COVID-19 hybrid learning plan, Bakker added.