Caring Hearts in Action MN looking to expand in Farmington
In today's fast-paced world, it's not uncommon for people to rush past a homeless person on the side of the road without a second glance.
But unlike many people, Mary Canada doesn't ignore the homeless. In fact, she searches them out.
Canada and four other women run a Farmington-based nonprofit, Caring Hearts in Action MN. It all started back in October 2017, when Canada, who works in Minneapolis, saw the homeless on her commute and wanted to do something to help.
She got an idea to hand out bags to people in need, filled with things like food, hats and warm gloves.
Word spread quickly, and soon Canada was receiving donations of household goods and clothing. She set up a shop in her garage and kept getting more and more donations.
Lisa Trier was one of the people who donated, and she offered to help Canada. Soon Trier and her sister Lana Jones were part of Caring Hearts as treasurer and secretary, respectively.
Around Thanksgiving, president Marya White joined the team and helped fund the operation, and in May, Jodie Sonterre joined the board of directors.
Caring Hearts officially became a 501(c)3 nonprofit on Jan. 23 of this year, and moved from the three women's garages into its current location, 403 Third St., around that time.
The organization's mission is simple: "Love our neighbors, one person at a time."
What Caring Hearts does
Caring Hearts collects donations, mainly soft goods and groceries, and gives them to people in need.
Along with providing items like clothing, toys and household goods, Caring Hearts also delivered 15-20 Thanksgiving meals last year. They gave out Christmas trees during the holidays and donated about 75 Easter baskets this spring.
From April to the end of July, Caring Hearts has provided more than 9,000 items to people in need, with 58 families helped during that time, according to data logged by Jones.
People interested in receiving services fill out an application and provide proof that assistance is needed (such as a tax form or copies of pay stubs).
Then they fill out what items they need. If applicants are close to the Farmington office, they're often able to stop by and shop for themselves.
But Trier estimates that 85 percent of the nonprofit's clients don't have transportation. In that case, the women will load up one of their personal vehicles with everything a family needs and deliver the items straight to them.
Any resident of Minnesota can apply for assistance, but Caring Hearts' main focus is Farmington and surrounding cities in Dakota County. The next-highest priority is serving the Twin Cities metro area, then the greater metro area.
It's different
One thing that sets Caring Hearts apart is its ability to act quickly, White said. The organization has responded to three house fires where residents lost everything, and were able to provide immediate help for the families.
"Lisa found out about (the fires) … and in 24 hours she had clothes, toys, towels and toiletries and stuff together and delivered to them," White said.
Jones approves the applications and Trier calls every applicant and personalizes their order, finding out what kind of toys their children like and what kind of groceries they can use.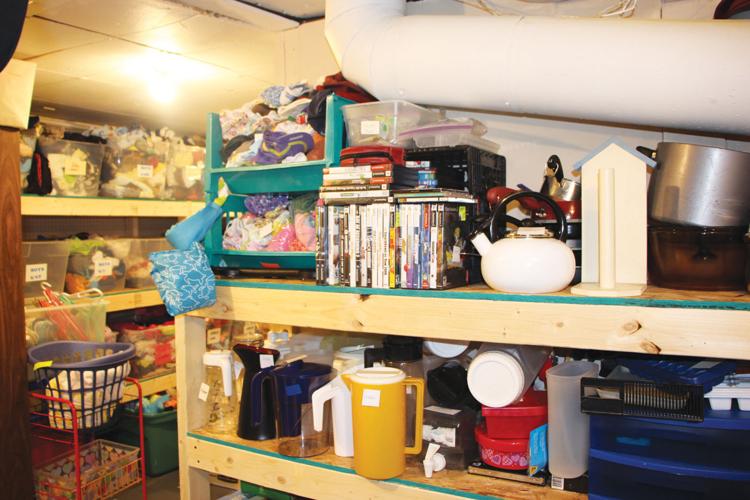 The mission is to treat applicants as not just another number, but as human beings, the women said.
"Anybody who thinks that these people are slouches, they couldn't be more wrong. These are intelligent people who want to work, they want to take care of their kids, they want to be able to give their kids a good life — they just need the help to get started," White said.
That boost can be life-changing. Sonterre can personally attest to that.
Sonterre was a single mother of four children when she was diagnosed with lupus and ended up on disability.
"It's like all of a sudden you're in this world where nobody really sees that you — and especially when you have it all together most of the time, nobody thinks (that you need help) and it's kind of hard to ask sometimes," Sonterre said.
But someone did see her and donated Christmas gifts for her children, a gift card and food.
Now she embraces the chance to pay it forward.
"It was a godsend. I've never forgotten that," Sonterre said.
Just a small boost can create a lasting impact, she said, and lead someone on the road to independence.
"There are some programs out there that I think create dependency. And Caring Hearts is more about creating independence and self-sufficiency, not dependency. … We don't want to be still serving the same family three years from now. The goal is to get them over the hump and kind of give them their wings so that they can fly," Sonterre said.
Stories of hope
Each woman had a story of how their work with Caring Hearts has affected them.
For Trier, she remembered a time in February when she and her husband were out to lunch. They saw a frail older woman sitting on a piece of cardboard, wearing nothing but a thin shirt and leggings in the cold.
Even though she was near the Burnsville Center, no one stopped to help the woman, who Trier said was in her 70s and was trying to pay for shelter for herself and her two grandsons.
Trier had one of the nonprofit's homeless care backpacks full of essentials like warm gloves and went to give the bag to the woman.
"I went and approached her and … I got close to her and she just hugged me and wouldn't let go, because somebody actually paid attention to her," Trier said.
Other board members had similarly powerful stories — White told of a South Dakota-based mother whose daughter was living with her ex-husband. She found out her ex was sexually abusing the child and immediately quit her job and moved to the Twin Cities. Caring Hearts helped the woman and her two children with Christmas presents, rent and a U-Haul to move back to Rapid City.
Every time they help someone, they have a story, Canada said. She herself grew up in a single-parent household and White said there were times growing up where she didn't have food in the house.
"I think all of us kind of grew up in situations where this really hits home for us," Canada said.
Looking to expand
Right now, Caring Hearts operates out of a space donated by Eric Ruud of Top Notch Realty, whom the women call their guardian angel.
But they're quickly outgrowing the space they have. The basement is jam-packed with children's clothing, books and games and a pantry is squeezed into the main level. With donations constantly coming in and cooler temps just around the corner, Caring Hearts needs more storage.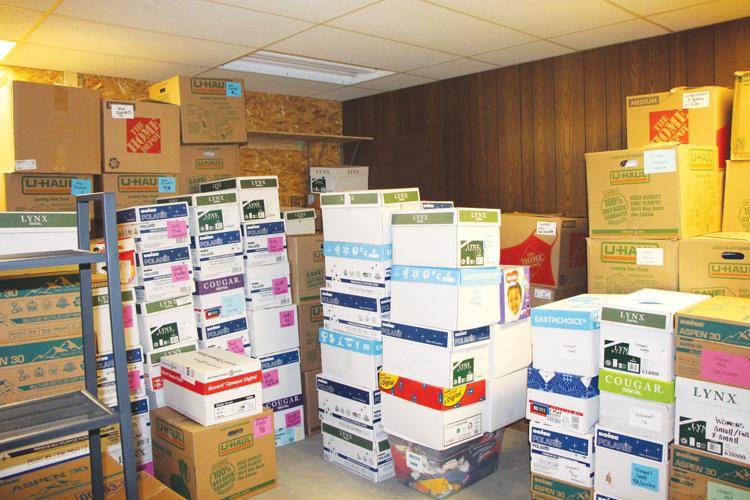 Ruud recently donated a temporary space off Fourth Street, but the space isn't able to be secured until the nonprofit can raise a year's worth of rent and utilities expenses.
"We always appreciate donations. … But our focus right now is to start raising money so we can actually get into a storefront," White said.
All five women either live or spend significant time in Farmington, White said, so the nonprofit doesn't have plans to leave the city at this time.
"Farmington's our home. The community of Farmington has been totally behind us and we totally appreciate that," White said.
Each member of the board of directors works full-time, and Sonterre, Jones and White all have business backgrounds. Most of the women also have experience working in a nonprofit field prior to joining Caring Hearts.
The knowledge and passion are there, they said, but more helping hands would be beneficial as the nonprofit continues to grow.
"(We) need people with different expertise to come in and help, too. We're needing a volunteer coordinator, we're needing help in fundraising and grant writing and some of those things.
"So we willingly take on the expertise that people have to offer. That can be very valuable to us as well," Sonterre said.
How to help
Caring Hearts has a fundraiser at Culver's in Rosemount on the second Thursday of every month. From 5-7 p.m. on that day, the nonprofit receives 10 percent of all proceeds.
There will also be a fundraising Halloween party on Oct. 27 at Celts Craft House in Apple Valley from 8-11 p.m. with a costume contest and silent auction. The event is for adults ages 21 and older.
Caring Hearts also has a Bid for Funds page, where people can bid on discounted goods and services like oil changes or gift cards. The page can be reached at https://bit.ly/2MeLaqm.
People can donate through the Caring Hearts Facebook page or GoFundMe site at https://bit.ly/2MMPt8E.
For more information, visit www.caringheartsmn.org.