Four candidates are running for three open seats on the Lakeville Area School Board. Lakeville residents will see candidates on the ballot including Kathy Lewis, who is running for re-election, David Anderson, Zach Duckworth and Lynn Gorski.
David Anderson
Age: 54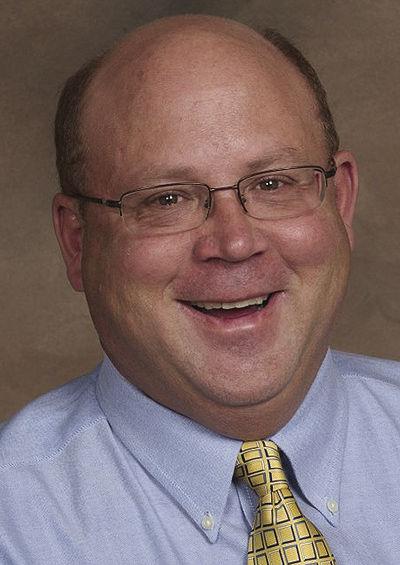 Address: 15018 Viewcrest Lane, Burnsville
Occupation: Attorney
Family: Wife Jane, sons Jared, 18, and Jon, 14
Qualifications: Chair of Special Education Advisory Board in District for past eight years. Parent liaison for families with children with special needs. Served on the long-term facility planning committee and equity advisory board. Friends of Education 2018 award winner to extensive volunteer work. Attorney and trained negotiator (including training with alternative dispute resolution). Experienced in managerial budget analysis and adherence, legislative process, and assessment and evaluation of present and potential future programming. Active with local community involvement, including roles as a Boy Scout and church group leader. Trained PACER advocate for inclusion.
What do you bring to the table that other candidates don't?
I have more (and quite varied and recent) experience working with the district's teachers, principals, support staff, administrators and board members through my role with the Special Education Advisory Committee and being a parent liaison. Through these roles I have somewhat of a vantage point to knowing their needs and concerns to teach our kids more effectively. From the parenting side, I have had a wide range of parenting and learning experiences in recent years: from early childhood education, to two different elementary schools and teaching environments, special education, targeted services, first-hand exposure to diversity equity efforts, extended day programs, aquatics, and even adult enrichment community education opportunities. With my legal, negotiation, and dispute resolution backgrounds, I have a strong ability to build consensus and be creative in collaborative problem-solving.
What would your top priorities be if elected?
A. More community involvement through local businesses to partner in the training and mentoring of students to better prepare them for tomorrow's best career opportunities.
B. Evolving strategic long-term planning that set priorities for the next 10 to 15 years to improve and renovate our aging schools. Continuous striving to provide a safe and productive learning and working environment for our students, staff and administrators, with the optimal number of students per classroom, and anticipating evolution in curriculum for all levels of education.
C. Improved communication vehicles for receiving feedback and input from our parents, students and community members on issues and challenges with the district. Likewise, improved vehicles for sharing district communications and actions with the community and gathering continual feedback.
D. School safety: secured buildings and properties, as well as Internet safety.
Do you think the current level of funding is sufficient for the district? Explain your answer.
If funding levels or needs were stagnant and predictable, I would say yes. Unfortunately, both are subject to anticipated and surprise changes. Projections assist the board in anticipating changes, evaluating consequences and proposing appropriate resources. For example, the district's long-term planning facility committee evaluated data indicating consistent enrollment growth. The board may have a duty to the growing community to propose a capital levy for to at least renovate aging school facilities and address other demonstrated needs beyond maintenance. Serious evaluation of alternative options, and strong indicia of community support, are needed before firmly committing to support a capital levy.
Operating budget adjustments demand similar scrutiny. Budget and revenue forecasting need testing for fiscal responsibility. Shifts in enrollment and legislative funding (and alternative sources of fiscal support) are necessary. Finally, the board needs community input as to the level of justifiable tax increase before seriously proposing an operating levy.
Zach Duckworth
Age: 31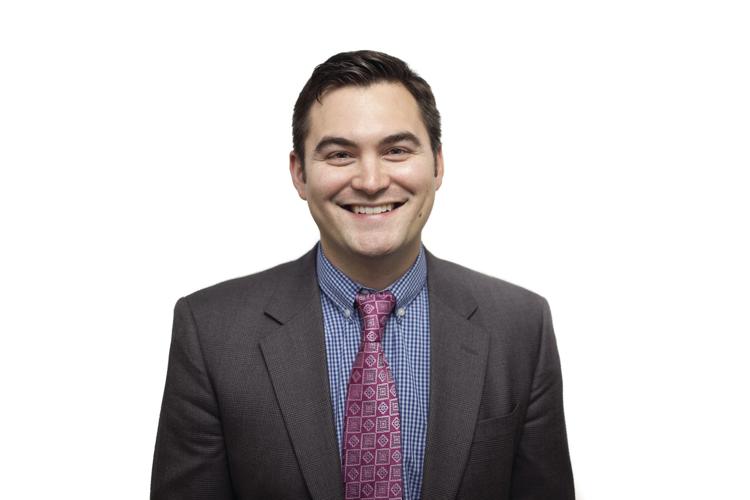 Address: 9247 179th St. W., Lakeville
Occupation: Real estate professional and entrepreneur – small business owner
Family: Wife (Carly), daughter (Grace), son (Logan)
Qualifications: I believe in a school district that is student focused, teacher friendly and accountable to the community – my experience qualifies me to help shape our district in that image. My experiences as a veteran, current member of the Minnesota Army National Guard and Lakeville firefighter have instilled in me the character and leadership traits required to support our community, students and teachers. Additionally, I have a Master of Business Administration Degree from the University of St. Thomas that, combined with my experience as a business owner, will prove useful in making critical decisions as a board member.
What do you bring to the table that other candidates don't?
I'm a graduate of Lakeville Schools and know many people in the community from my time as a student and as a kid who grew up here. I was an active student who participated in about every group or activity offered to include mock trial, Student Council, as well as, serving as class president. I am extremely thankful for the excellent education I received as a student in Lakeville and know, without a doubt, that it gave me a competitive advantage in life. And that's why I desire to serve on the Lakeville School Board. I've experienced firsthand the power of a superior education in Lakeville, the confidence as a student when you know that your teachers care about and believe in you, and the tremendous benefit that comes with the skills learned and developed in our district's extracurriculars. What occurs in the classrooms of our district is life changing.
What would your top priorities be if elected?
1. School safety and security is a given – as a military service member and first responder I bring value and experience to the discussions and decisions the district makes regarding protecting our children and schools. Adopting a vigilant mindset, maintaining a state of preparedness and actively pursuing preventative measures is the key to success.
2. Continuing our legacy of academic excellence and providing extracurricular opportunities that foster the development of future leaders.
3. Supporting teachers, administrators, and staff so that they can do the best job possible while sharing their talents as educators with our students.
4. Planning for growth while managing the bottom line is crucial as we look to the future – we're called upon to be good stewards of the community's investment in our future generations.
My record of service exemplifies sound judgment, a collaborative temperament, and a true passion for seeing our young people succeed.
Do you think the current level of funding is sufficient for the district? Explain your answer.
Funding is a sensitive issue and often a topic of debate as our community continues to grow at a rapid pace. The reality is that as we grow, our budgetary needs are likely to grow as well. It's similar to adding roads, police, firefighters, etc. as a city continues to expand. One of the challenges that comes with growth is maintaining who we are as a community and safeguarding what we value. Our district has traditionally valued academic excellence, manageable classroom sizes, stellar education professionals, and superior extracurriculars and athletics. Additionally, our residents have made it clear that they desire top notch early childhood, preschool, child care, summer, and special education programs and options. In order to maintain what we value, we'll have to adjust funding as necessary. The key is to do so responsibly with accountability measures in place to ensure that we're meeting the needs of the community.
Lynn Gorski
Age: 44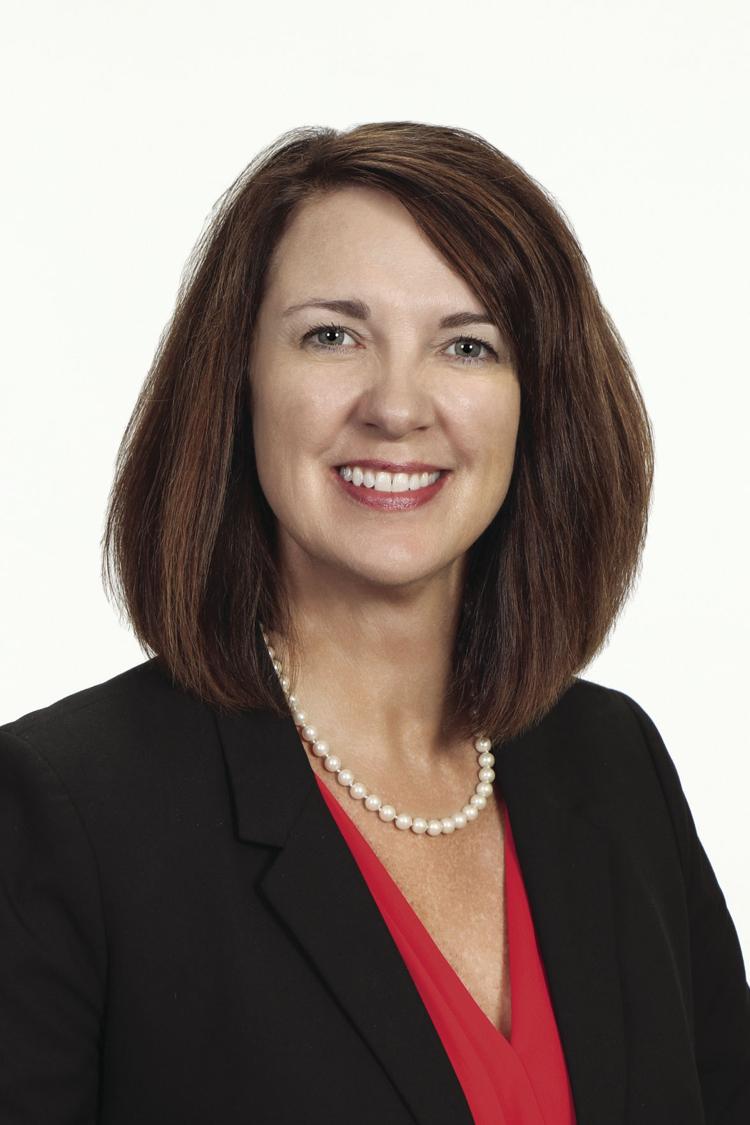 Address: 17191 Hayes Ave., Lakeville
Occupation: Human resource director for city government
Family: My husband Tim is a mechanical engineer and runs a small business out of our home. Our daughter Sophia graduated from Lakeville in 2018 and currently attends St. Catherine's University for nursing and to play DIII hockey. Our son Ti is an 11th-grader at Lakeville North.
Qualifications: Current parent of a student in the district. Active community member involved in school and co-curricular activities. University of Wisconsin – Stout B.S. degree; Society for Human Resource Management – Senior Certified Professional (SHRM-SCP); elected Board of Directors for Southeast Service Cooperative (serves 47 districts and member institutions enroll almost 82,000 students); Board of Directors and treasurer for Minnesota Health Care Consortium for Minnesota Service Cooperatives; school district experience includes finance/operations, buildings/grounds, health/safety, payroll/benefits; human resource director for city government: responsibilities include hiring, negotiations, employment law, data privacy, safety, security, benefits, budgeting and strategic planning.
What do you bring to the table that other candidates don't?
Eleven years of public service, which includes five years of experience in a school district. I have hands-on quality experience with school finance and district operations. My current six years as the human resource director for a municipality has provided me a high level of management experience. Being a public servant for 11 years has fostered my passion and willingness to collaborate and build partnerships to gain additional resources for the district and the taxpayers. Being a director I am tasked with forecasting and planning for the future. I have proven myself to be a professional that is not afraid to stand up for what is right and just. I will hit the ground running on board functions and be an asset to the district and the community on the first day I am elected.
What would your top priorities be if elected?
Safety: We live in an unprecedented time of school violence. Securing our schools is within our grasp. I have already started meeting with experts in school safety. We must secure our buildings and provide our staff with the tools and training so desperately needed to make sure everyone makes it home at the end of the day.
Fiscal responsibility: Public dialogue and community engagement are necessary so the decisions represent a variety of voices. Board members and staff are tasked with being guardians of taxpayer dollars, we must use them as effectively and efficiently as possible.
Opportunities: Educational systems must partner with the workforce to provide a variety of real-life learning opportunities. Learning opportunities should include options for entering the workforce after graduation. I will work with the community to build partnerships that will benefit our students as well as our local businesses.
Do you think the current level of funding is sufficient for the district? Explain your answer.
We have a lot of challenges facing our district due to the formula from the Minnesota Department of Education not keeping up with inflation and finding the space to house our increasing enrollment. As a community we must prioritize the needs of our district to make sure we are being fiscally responsible. Increasing the operating revenue every year is the easy way out. All programs should be evaluated to see the effectiveness of what we are providing the students. It is vital to work with local legislators on addressing unfunded mandates. Currently the district is working on a survey to send out to the public. This survey along with staff input will allow us to prioritize the district's needs. Essentially the final decision would be up to the voters within the district.
Kathy Lewis, incumbent
Age: 67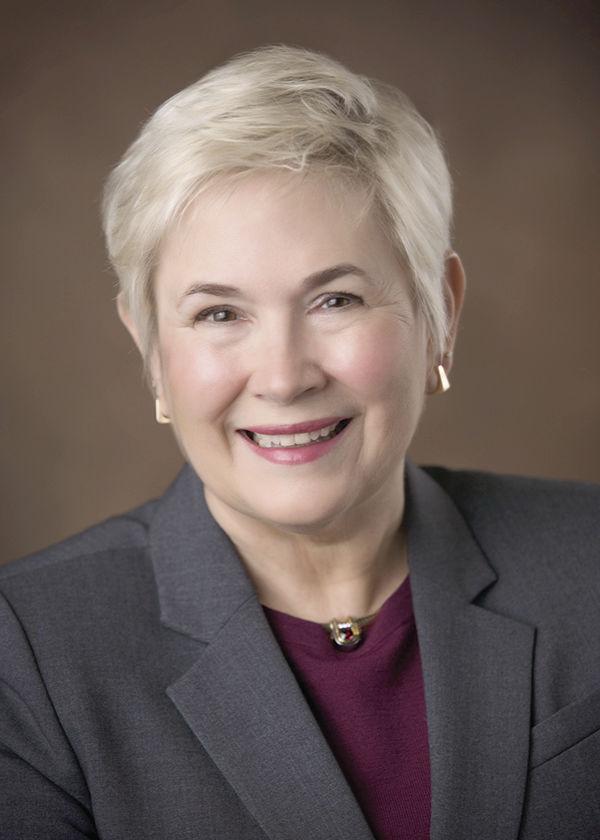 Address: 18455 Jamaica Path, Lakeville
Occupation: Intensive care nurse
Family: Spouse - Dick married 48 years. Children - Libby, Dick, Chris, Katie, Patrick – all graduates of Lakeville High School; three children and their families live in the school district, one in New York, and one in Chicago. We have 13 grandchildren, three graduates of Lakeville Area high schools, six currently in school, one in preschool, 19 months.
Qualifications: Past board chair, past representative ISD 917, St. Catherine B.A. Leadership certification, chair of Heart Restart, Friends of Education award.
What do you bring to the table that other candidates don't?
I have experience balancing needs and priorities of the district mission of education and services within the boundaries of the resources and fiscal means that are available. Advocating for student needs is my passion. I collaborate to develop consensus for a common goal and decisions, listening and bringing together all viewpoints.
What would your top priorities be if elected?
Educational career and co-curricular opportunities for students
1. High quality work environment for staff and students
2. Safety in schools
3. Fiscal management and appropriate allocation of resources are strategies I use to accomplish my priorities.
Do you think the current level of funding is sufficient for the district? Explain your answer.
Financial resources are reviewed to determine budget priorities. Adjustments are made annually depending on need. General Education funding is based on student enrollment. If general education funding is not adequate to fund education programs, I think the community needs to be asked to vote for an operating levy, before major cuts are made.