Community education program moves to online activities during pandemic
River Valley Project Explore will reach its 30-year milestone later in 2020 but any plans for how to celebrate the occasion and its other normal activities have been put on hold in the midst of the COVID-19 pandemic.
Employees have had to get creative to maintain links between participants and staff, for a program where interpersonal connections and experiences are at the heart of its mission.
Project Explore is a Community Education program serving adults with physical, cognitive or sensory disabilities. It's a consortium of five school districts – Burnsville-Eagan-Savage; Farmington; Lakeville; Randolph, and Rosemount-Apple Valley-Eagan. District 196 is the fiscal agent for the consortium.
The program provides educational, social and recreational opportunities while promoting inclusion in community activities. Adults can participate in varying classes and programs including crafts, cooking, bowling leagues, health and wellness excursions, dances, music, sports and more.
"So much of what we do, a lot of it is about the experience of learning a new craft or how to cook or playing games but so much of it is about being together, and I think that's just the hardest part of what we're going through right now," said Patty Vance, Project Explore program coordinator.
Beginnings
Project Explore got its start in 1990 after Colleen McCarty Gould, a District 196 Community Education communications coordinator, applied for a grant to help start a program for adults with disabilities. The program was awarded $13,314.
Joanne Ellison, the District 196 Community Education director at the time, approached Derek Appleyard about applying for a part-time coordinator position for Project Explore. Appleyard had experience working with special needs populations in England and Australia and he was hired.
"The mission was really simple; it was to develop a program that would enhance the quality of life for adults with disabilities in the five school districts of the consortium," Appleyard said. "The goals were to set up programs, activities, classes for that population as well as try and facilitate integration into regular community education classes."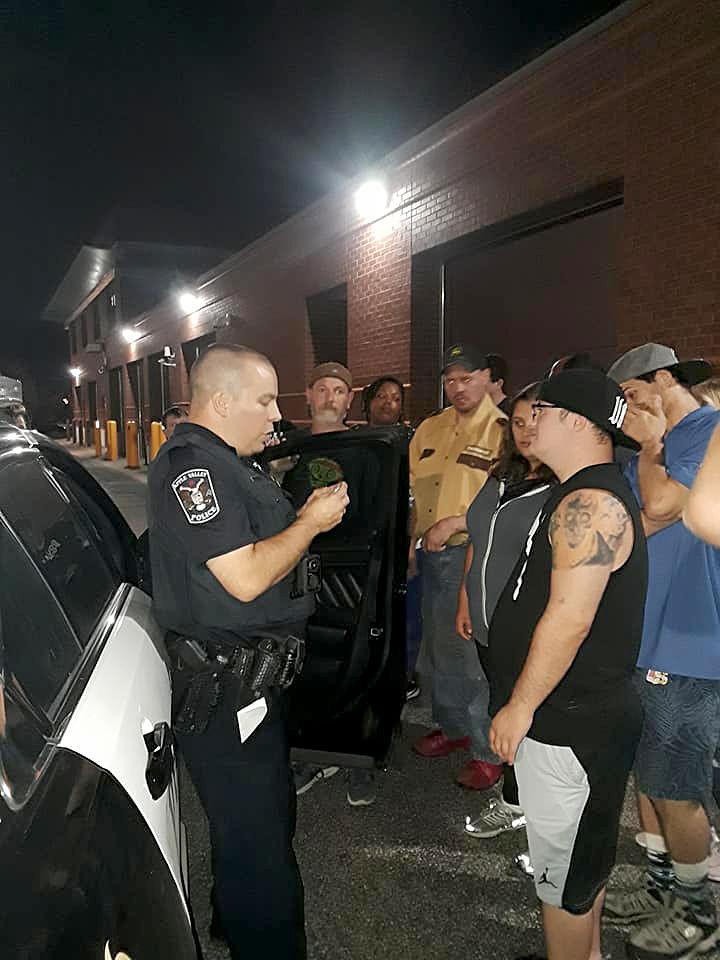 Appleyard, who served as the program coordinator until he retired in 2017, said the program grew exponentially over the years.
"It's more popular, I think, more than ever because there's a great need for it," he said.
At the beginning he made it a point to knock on doors, introduce himself and invite people to classes. He attended every activity to make participants feel comfortable.
"Early on everyone told me I was a lot like Norm on 'Cheers.' Everybody knew my name," he said.
The program formed long-term relationships with groups including Boy Scouts, Girl Scouts, churches and service organizations at area high schools that provide volunteers at different events. Many of them have been with the program for several years, Appleyard said.
Vance replaced Appleyard in July 2017 when she was hired as the new program coordinator. Appleyard remains connected with Project Explore by serving on the board of directors for the RVPE Foundation, a nonprofit that supports the activities and mission of the Project Explore program. He said Vance has done a great job with adding new programs and activities since working in the position.
According to Vance, in the last two years, Project Explore has served 1,121 people. In the past year, the program served 851 people in its activities.
"These are the unique users of our programs for a period of time and only show the people that have registered. At our dances and a few other activities we do allow walk-ins so I would estimate and additional 75 or so people are served," she said.
New reality
Project Explore's 30th year has come with challenges from the COVID-19 outbreak.
Vance said Project Explore had its last regularly scheduled in-person activity, a craft class called "Rainbow Cloud Hanging" on March 12. Its St. Patrick's Day dance had been slated to happen two days later but the program "had to put the brakes on everything."
Vance and her staff began to shift activities online as they awaited guidance from state officials. In April, they started by putting some things on social media including cooking and craft classes on Facebook. Vance posted a joke of the day and moved to a riddle of the day in May.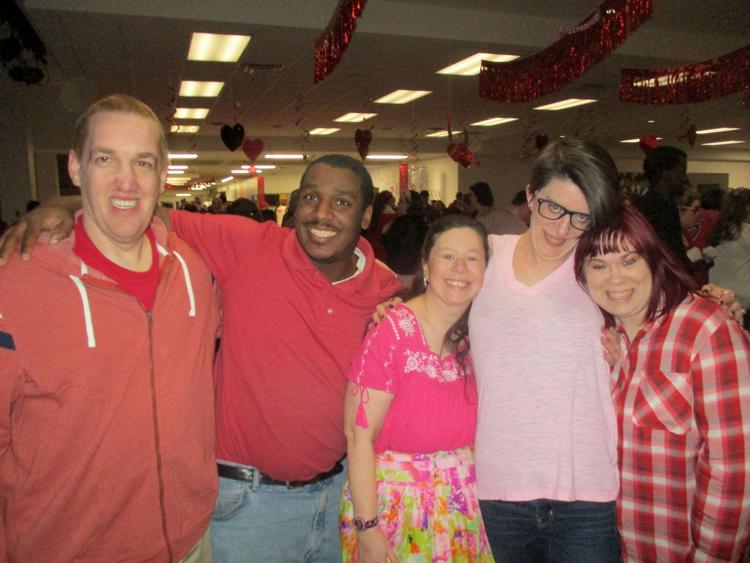 They also called all participants they had phone numbers for during the first weeks of April to ask how they were doing and inform them about the program's Facebook page and website.
In May they decided to come up with a schedule of virtual events that could be done with Zoom, because not all Project Explore participants had a Facebook account.
Participants have connected through Zoom for bingo or card games, reading and knitting clubs, a breakfast club and "lunch bunch."
"The biggest thing is just staying connected," she said. Vance noted that the online activities haven't worked for everyone because some don't have access to computers or for other reasons.
June's activities are still being finalized but some other things planned include making bird houses and fairy gardens. Participants would make these crafts in their home and show them to their peers on Zoom as they work on them, Vance said.
Vance said Project Explore has partnered with the Dakota County Library and Cow Tipping Press to put on a five-week creative writing course. The class was originally going to be in person at the library but those will be moved online. The class kicks off on June 18. The final result of the project will be poetry or stories from all the participants being compiled into a book.
"We're being able to offer this at no cost through a grant that the Dakota County Library will use with us," she said.
Vance said the Project Explore Advisory Council is still trying to figure out how the program's 30th anniversary will be celebrated. The group hopes to have a large celebration later in the year.
Patty Dexter can be reached at patty.dexter@apgecm.com.