The Rosemount City Council will look the same following this year's election. 
The two incumbents, Heidi Freske and Jeff Weisensel, are the only two candidates to file for the two four-year seats this fall. 
Following are responses to the Dakota County Tribune's election questionnaire.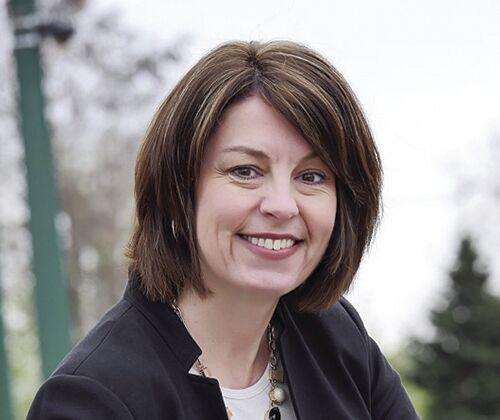 Family: Husband Kyle, three boys (ages 8,9 and 19)
Occupation: U.S. Bank - Assistant vice president in portfolio management in Technology Services
Education: Bachelor of Arts at Concordia University, St. Paul; Rosemount High School graduate (1991)
Previous elected, appointed or volunteer positions: Rosemount City Council 2017 - present. Port Authority Commission 2017 - present. Port Authority Vice Chair 2019 - present. Council liaison to Leprechaun Days Committee. Leprechaun Days parade co-chair. Haunted Halloween Trail Committee. Rosemount High School Foundation member. RAAA coach and volunteer. St. Joseph's Catholic Church member.
Why should people vote for you? 
My priority is to continue providing Rosemount residents with a high-quality of living, while being fiscally responsible. It's been an honor to represent residents since 2017. Our taxes remain low (third lowest in Dakota county), while the values in our homes continue to increase (average property value increase of 7 percent for 2021). Great progress is being made in many areas including amenities, economic development and providing a safe and sustainable environment. You can learn more at my website: www.freskeforrosemount.com. As your City Council woman, I will continue to listen, be transparent, promote our community and make fiscally sound decisions.
What priorities should the city have to help local residents and the economy recover from the COVID-19 pandemic? 
We need to support local businesses and be fiscally responsible. To date, 41 businesses have been approved for CARES Act funds from the $700,000 allocated to assist local businesses. Through the "Rosemount CARES" campaign, we will continue to engage with residents on opportunities to get involved and promote Rosemount businesses. Last month, the council voted on the 2021 tax levy and our tax rate is being reduced by 4.5 percent for 2021 due to new and increased property values. We will continue to focus on economic development to bring new businesses and more jobs to Rosemount.
What are the biggest issues facing the city in the next four years and how would you handle them? 
Balancing our priorities to grow Rosemount, while ensuring we have a safe and sustainable environment is a top priority. We have tremendous growth happening on the east side of Rosemount. Our continued focus to ensure infrastructure is in place to handle both the residential and commercial growth is critical. As the economic situation allows, thoughtful planning of future amenities will aid in providing residents a healthy environment. We want to engage residents by providing timely information on city happenings, sponsoring community events and promoting opportunities to volunteer in our community.
Jeff Weisensel, incumbent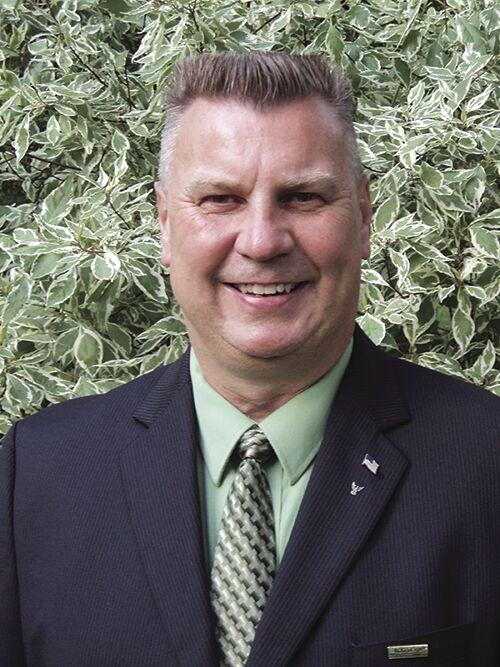 Family: Kathy (spouse); Ashley (Scott) Sturm, Kelsey (Brandon) Nelsen and Lindsey (Dave) Paczkowski (adult children); Sophie and Olivia Sturm, Kylie Nelsen (grandchildren).
Occupation: Construction project manager, Target Corporation; American Society of Civil Engineers, (MASCE)
Education: University of Wisconsin-Platteville Bachelor of Science in civil engineering 1982, Masters in project management 2007; National League of Cities University Leadership Studies Diamond magna cum laude certificate; Hillsdale College, civic studies.
Previous elected, appointed or volunteer positions: Rosemount City Council since 2008; Vice Mayor 2009, 2013, 2019. Port Authority since 2008; Chair 2010–current. Youth Commission 2011-current. Planning Commission 1997-2004, chair 2001-2004. Task Forces: Downtown Redevelopment 2016 and Wetlands Ordinance 1998, 2005, 2013. DCC(911) Board of Directors 2010-current, vice chair 2018-current. National League of Cities CED-Community&Economic Development Policy Committee 2012-current. University Leadership Fellow 2016-current. Small Cities Council 2018-current. RHS marching band parent volunteer 2000-2010. Dakota County 4-H Federation Finance Director 2002-2012, project leader 37+years. Dakota County Extension Committee Chair 2000-2004. Red Cross, Safety Mobile, Blood donor 14+gallons. Shepherd of the Valley Lutheran Building Committee 1999-2000. Hearts & Hammers House captain 2009-2014. RAAA Coach 6 years. Eagle Scout.
Why should people vote for you?
Having a broad and engaging leadership experience at the local level and engaging partners at state and national forums, provides a knowledge base to draw upon for the handling of issues that come before Council. My communicative and collaborative skills honed in project management and infrastructure knowledge from construction and civil engineering experience helps to inform thoughtful economic development and fiscally responsive budgets for our residents. My volunteer experience aligns with Rosemount's "neighborliness" and "small town" feeling we all treasure. I support creating opportunities for all residents to enjoy living and being a part of our community.
What priorities should the city have to help local residents and the economy recover from the COVID-19 pandemic? 
Council has and continues to implement response strategies for residents, staff, and our local businesses. Through the CARES act, the city received funds to offset protective measures to permit our city staff to continue serving residents, provide grants to local business affected by the economic shut down, and reimburse additional public safety costs experience. The next evolution is the balance to resuming the variety of community activities we enjoy and being creative to respond to the challenges that result from the nature of the COVID-19 and gathering size restrictions imposed at the state level for our protection. 
What are the biggest issues facing the city in the next four years and how would you handle them? 
Increasing and broadening our tax capacity continues at the forefront of everything we strive to do with retail/commercial economic development, managing new/existing infrastructure, and continuing staff development for flexible, effective, and efficient services to residents. Increasing our tax capacity by 49 percent since 2015 and decreasing tax rates and levies, we continue to rely primarily on residential (76 percent) over commercial/industrial sectors (24 percent). As the quantity and density of our residential developments continues to grow, we will reach a tipping point that is attractive for more developers and owners to locate their businesses in our community, which will broaden our tax capacity.