Rebecca Gierok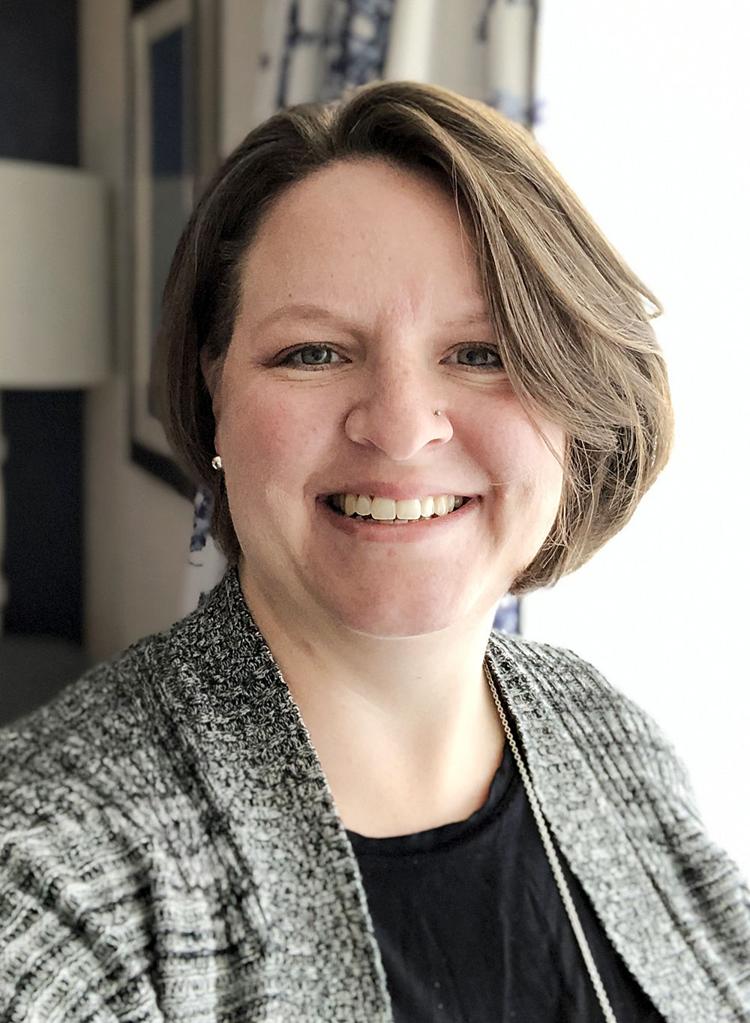 Age: 40
Address: 124 Chaparral Drive, Apple Valley
Family: Married to Dan Gierok for 17 years, together we have three kids: Nathan, 13; Eva, 11, and Owen, 8
Occupation: Associate manager, Transportation at Best Buy Corporate in Richfield, Minnesota
Education: 1997 graduate of Eagan High School (also attended Woodland and Dakota Hills Middle School) and 2001 graduate of the College of St. Benedict where I earned a Bachelor of Arts in Business Management
Qualifications: I currently serve as the co-chair on the Legislative Advisory Council, a cross-functional group of district staff, school board members, and community members who apply to 2-year terms. As a group we help set and communicate district priorities to the elected officials who serve our district at the state level. I'm a regular attendee of the School Board meetings and have met individually with several of the current School Board members as topics and issues have come up.
Updated on Oct. 17 to include Part 1 of questionnaire responses.
What differentiates you from the other candidates?
I am the best candidate to fill the open position because representation matters, and the makeup of our community is not fully represented on the current board. I'm a graduate of the district, giving me a historical, knowledge-based perspective on where we've been and what we've done over the last several decades. I am a parent to school-aged children; only one current board member is in the same position. I am a woman; again, only one woman is currently on the board. Out of the many candidates running, I am the only candidate who checks all these boxes.
In what area or areas could the district be doing better? What should the district be doing to improve in this area or areas?
Education will never be an area where the policies, curriculum, and services can be considered "done." With that in mind, the district has been on a journey in recruiting and retaining diverse hires. Our teachers should reflect the make-up of the classroom and a diverse teaching pool brings different perspectives and experiences to bear for the benefit of us all. Through a continued focus on recruitment and a robust salary and benefits package, we can be sure that we're seeing the results at the front of our classrooms.
Updated on Oct. 24 to include Part 2 of questionnaire responses.
Is the district doing enough to support the mental health needs of its students and staff? Explain your answer.
Yes, they are doing as much as they can with the resources available. District 196 has a 1:445 counselor to student ratio, compared to the Minnesota state average of 1:723. At both the state and district level, this workload is untenable for counselors and means that student needs are going unmet. It's not because the district doesn't care, but that resources aren't available. I'm glad to see that mental health is one of the three focus areas for improvement on the levy materials – this shows that our district understands the pressing need for this problem to be addressed.
What, if any, areas in the district budget should be adjusted?
There isn't any need to dramatically adjust the district budget. It's a well-considered and consulted process that includes leadership, teachers, and community members. This past year the district hosted several large "listening sessions" with community members. It gave attendees line item transparency to the budget and allowed for great conversation on priorities. The district should continue outreach like this in multiple different forums to keep the community engaged, hear feedback, and generate ideas from multiple sources; rather than rely solely on the community to attend a School Board meeting or find the information on the website.
School districts are constantly innovating. What innovative programs do you think would be a good fit for District 196's from operational and budget feasibility?
Discuss and lobby for steady and dependable funding streams that are outside of the current norms. Like most districts, we've had to depend heavily on tax revenue raised through levy referendums to fund our schools. Government funding must track with inflation and fund the special-ed cross-subsidy. Accomplishing this is no small task and will take steady and continued communication and partnership with our representatives. As a board member, I welcome the opportunity to partner with our representatives to find solutions to our common goal of a well-funded education system here in 196 and throughout the state.