Gary Huusko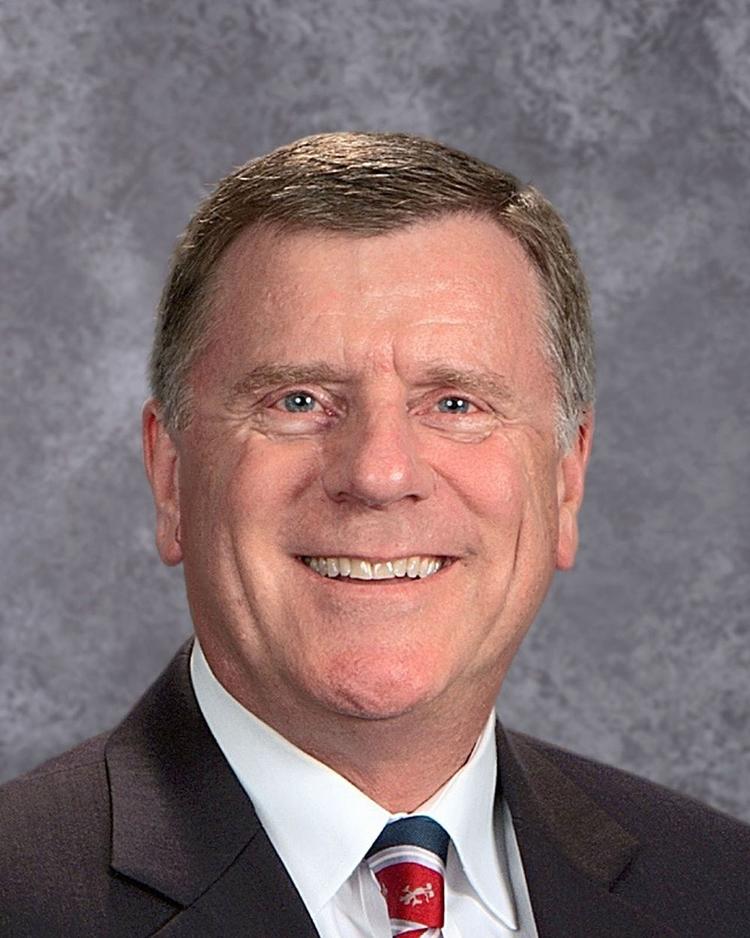 Age: 62
Address: 718 Bridle Ridge Road, Eagan
Family: Spouse, Laurie; daughter, Tara; son, Tyler
Occupation: Attorney
Education: Bachelor of Arts – University of Minnesota – Duluth (Political Science) 1979; Juris Doctorate – William Mitchell College of Law (now Mitchell-Hamline) 1983
Qualifications: Six years' experience on District 196 School Board, vice-chair 2017, also serving on the board's Audit and Finance Committee, the Legislative Committee, and the Policy Review Committee; two children, both attended Woodland Elementary, Dakota Hills and Eagan High Schools; seven years on District 196 Budget Advisory Council, co-chair 2010-2011; seven years on District 196 Legislative Advisory Council; five years on the District 196 Foundation Inc. Board of Directors; the U.S. Math Recovery Council Board, currently chair of Policy Committee; president of Eagan Rotary, 2016-2017; and president of Apple Valley Rotary, 2002-2003.
Updated on Oct. 17 to include Part 1 of questionnaire responses.
What differentiates you from the other candidates?
My extensive experience working with people and organizations in budgeting and finance, education, business development and civic leadership sets me apart from other candidates. The last time the district faced a financial crisis, I was appointed to the board and helped make strategic budget adjustments and get a levy passed to stop further budget cuts. In addition to organizations under my Qualifications, I've held leadership positions on Boards of Directors for: the DCTC Institute for Business, Innovation & Entrepreneurship; the Dakota County Regional and Apple Valley Chambers of Commerce; Eagan Citizens' Crime Prevention Association, and on Eagan's Advisory Planning Commission.
In what area or areas could the district be doing better? What should the district be doing to improve in this area or areas?
In general, the district is doing well in many areas. One of the areas I believe the district should be addressing is creatively examining school start time options, particularly adjusting the start times for high school students while minimizing any effects on other students. Doing so will help all high school students. Studies have shown that later start times for high school students reduced absences and tardiness, increased their alertness and engagement in class, increased final grades by 4.5 percent, and helped students combat the symptoms of chronic sleep deprivation, such as fatigue, depression, and memory and cognition impairment.
Updated on Oct. 24 to include Part 2 of questionnaire responses.
Is the district doing enough to support the mental health needs of its students and staff? Explain your answer.
The district is doing the best it can with its limited available resources. As the result of a failed levy, in the years from 2009 to 2012, the district was forced to make major cuts to its programs and staff, which included counselors and other mental health support staff. Successive successful levies did not include funds to replace or increase the number of those staff positions to adequately provide for the students' mental health needs. I support the levy that the district has put on the ballot this November to add staffing of counselors and other mental health support staff.
What, if any, areas in the district budget should be adjusted?
The district has been doing an excellent job of managing its finances and budget. The areas that I would work toward adjusting, if elected, would be to increase dialogue with our state and federal elected officials to comply with their earlier promises when certain mandates were placed on the district. The district should be able to count on the state government to provide stable and adequate funding for public education, and the state and federal government to provide adequate funding for special education.
School districts are constantly innovating. What innovative programs do you think would be a good fit for District 196's from operational and budget feasibility?
I believe the district could look toward forming synergistic partnerships with outside organizations to supplement and strengthen its school readiness programs, such as providing books for parents to read to their children, providing adequate nutrition during non-school hours, and providing education and assistance to parents so they have the tools and experience to help their children be successful in school.