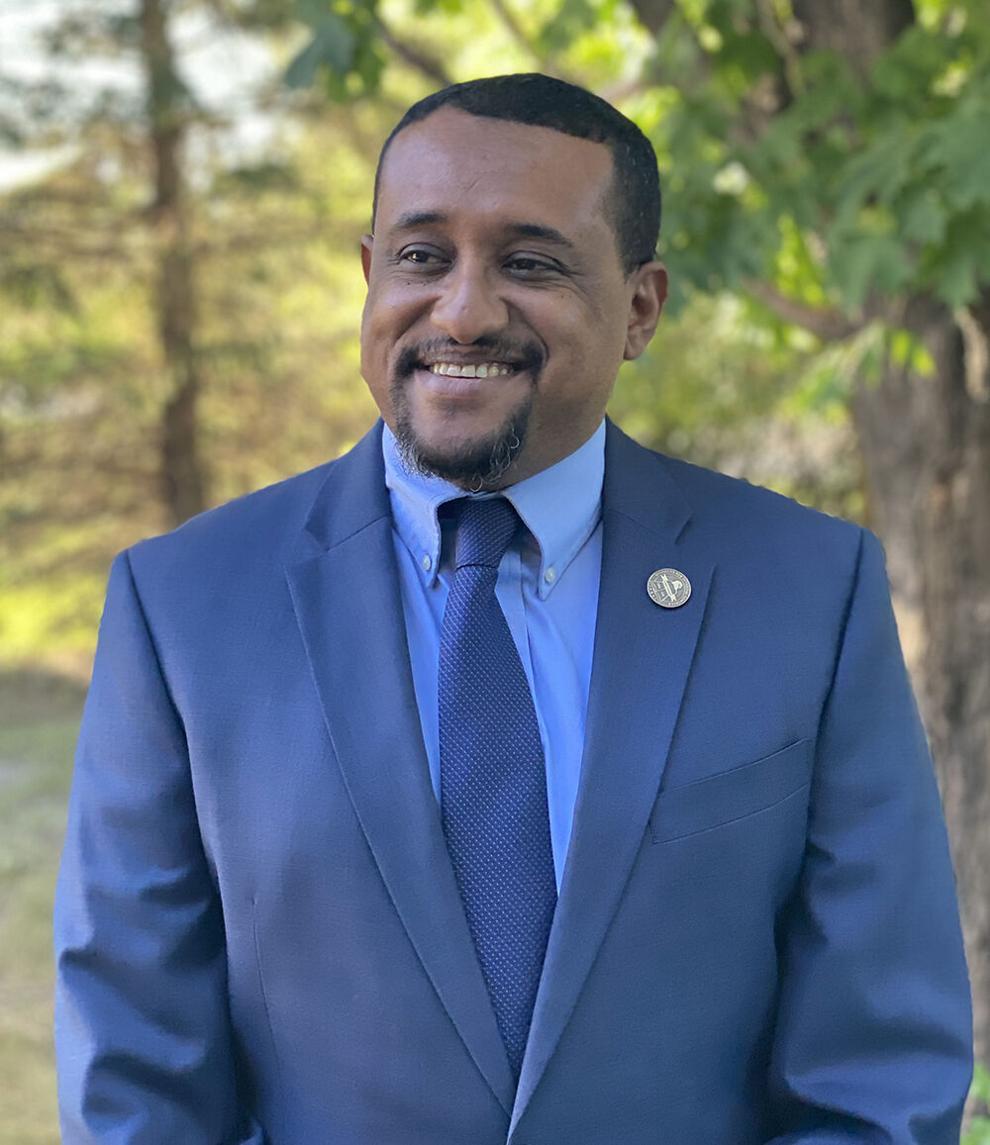 Address: 3879 Gibraltar Trail, Eagan
Family: Wife, six children: four daughters and two sons – four of them who are District 196 students, one recent graduate into college and 6-month-old future ISD 196 student; and cat, Arthur.
Occupation: I am a public servant, long time state government employee/Financial Services Section manager.
Education: Advanced university degrees including two masters' degrees from Minnesota State University-Mankato; University of Minnesota Humphrey School of Public Affairs and undergraduate from North Dakota State University
Qualifications: Experienced budget and revenue manager. Over 17 years of government and finance experience spanning multiple sectors in all levels of government including county and state levels. I am a multiterm appointee by two different governors to the Minnesota Commission on National and Community Service. Played integral part in approving grants that invested in nonprofit and educational groups through AmeriCorps with program impact in reading, math and English proficiency, dropout prevention, mentoring, college preparation and success.
What makes America great is the belief that anyone, regardless of where they were born or how funny their name sounds, has the ability to achieve their dreams. I am living proof of the "American Dream" and ideals of opportunity and equality for all. I believe that there are immense opportunities for success and achievement within education. I am extremely passionate about the value of education.
My experience as refugee coming to the US., as a young man with nothing but a dream and hope for a better future, inspired me to seek for School Board service and bring a fresh perspective as a parent and new American. I am motivated to do all I can to give back to the country and community that welcomed me two and a half decades ago.
I want to be that unique voice of reason, balance and understanding that brings unity and fresh ideas that our district needs.
What is your preferred approach to equity and inclusion in classroom instruction and staff training?
I believe in staff development and equity in education. I also believe in order for everyone to thrive and realize their potential, one needs an environment that is fair, equitable and inclusive. Our teachers play an important role in establishing an inclusive environment in our classrooms and creating an inclusive space for students where students are engaged to feel comfortable expressing themselves and have discussions that represent a variety of views.
My other preferred approach is to foster inclusion in the classroom through equitable engagement with students and accommodating different learning styles of students so they can feel engaged.
What are your thoughts about how the district has responded to the COVID-19 pandemic?
In the past two years, we have as community faced most challenging times as the pandemic changed not only how we interact or share social spaces but changed lives everywhere. I do believe like everyone else, our district did what they could and followed similar response methods as the rest of the nation and state did in ensuring safety and protecting our kids, and staff. Our teachers did what they could and did a wonderful job in providing the best education possible with the available resources while keeping everyone safe. Similarly, same goes for all District 196 parents, including myself.
What differentiates you from the other candidates?
I am passionate about public education, and deeply care about the future for our kids. I am motivated by the best interests of all students. I have been a huge supporter of quality public education and issues affecting working families. I have a track record of getting the work done and have proven track record of public service. I come from diverse disadvantaged background and offer unique perspectives. I will bring parents' view, and fresh diverse voices to the School Board in this challenging time that we are all facing. I am a very good listener and communicator.
In what area or areas could the district be doing better? What should the district be doing to improve in this area or areas?
Our district is a high-achieving school district with a record of outstanding achievements; thanks to the collective efforts of students, teachers, parents and leaders. I will work hard for our district in maintaining and continuing these achievements. I have the experience in approving funds and serving board for high-impact educational grants and programs in our state. I believe there is still room for improvement and can do better in investing in our students and provide support for our teachers by improving mental health and other specialized support staffing to address mental health, behavioral or emotional needs and enhance overall wellbeing.