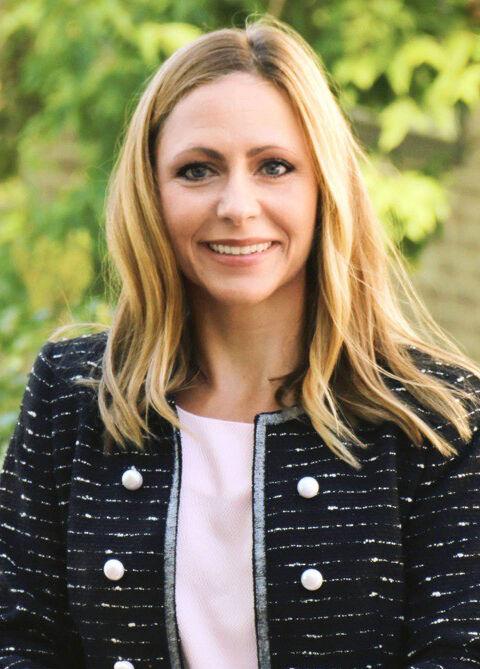 Address: 7635 W 148th St., No. 199, Apple Valley
Family: Zac, Kim, Sylvie (7) and Isaac Bauer (5)
Occupation: Independent sales director, Mary Kay, wife, mother
Education: B.F.A. interior design, B.L.A. landscape architecture, Iowa State University
Qualifications: Involved, concerned parent, taxpaying citizen, multiple leadership roles, volunteer
I firmly believe in the district's mission to "educate students to reach their full potential," and that the foundation for student success begins with solid math, science and literacy skills. Increasingly, these core areas are becoming secondary to a growing focus on politics being pushed in the classroom and encouraged by the board.
While our schools continue to rank high on student achievement measures, we've seen a decline over the past few years, and we can do better. Student success should always be a top priority, and I believe the talented teachers and staff of ISD 196 would agree. That's why I want to work with them to ensure we're prioritizing quality and excellence in education, not special interests or political views.
I also believe robust civic engagement is vitally important, which is why I'll work for greater transparency and open, respectful dialogue between the district, parents, and other constituents.
What is your preferred approach to equity and inclusion in classroom instruction and staff training?
"Equity" is widely used and can be interpreted differently. If we mean helping students succeed by providing resources to accommodate those who struggle for a variety of reasons — dyslexia, ADHD, mental health — or groups of students with lower levels of achievement, I support all the options we currently have in place to help students learn and thrive, such as IEPs, ESL programs, intramural sports, tutors, parent volunteers, etc. We need to hold high standards for all students and make sure we're also supporting those who excel, not just those in need.
What are your thoughts about how the district has responded to the COVID-19 pandemic?
I saw first-hand how teachers and staff did their best as we all lived (and still live) through COVID-19! I empathize with all our educators who had to shift to distance learning on a dime. It was not easy for them, or for families and students. I think the teachers and administrators should be proud of the job they did. I also know students need to make up ground that they lost during the pandemic. I was encouraged by the board's initial decision to make masks optional this fall and was disappointed (like many parents) when they reversed course.
What differentiates you from the other candidates?
I'm a mother with elementary-aged kids (7 and 5) and I've served as a literacy volunteer at Greenleaf, so I bring a parent-focused understanding, and with our young kids, I have a long-term interest in our schools. One of my two degrees is a bachelor of fine arts and I'm an avid athlete, so the district's Triple-A philosophy of academics, arts and athletics is something I deeply value and firmly support. As a leader at my church and at work, I have a proven record of creative problem solving, strong teamwork, and finding common-sense solutions that make a positive impact.
In what area or areas could the district be doing better? What should the district be doing to improve in this area or areas?
Increasingly, the core areas of math, science, and reading are becoming secondary to a growing focus on politics being pushed in the classroom. This is causing confusion and fear for students, and it's not helping them build the skills to succeed academically or in life. The district could do better by prioritizing academics over political activism. I've also heard from many parents that they don't feel heard or represented in 196's decisions. There's a lack of transparency with communication and policies. I will be a voice for those who feel unheard and ignored.