Due to an editing error, a revised response that Kayla Hauser submitted for: "In what area or areas could the district be doing better? What should the district be doing to improve in this area or areas?" did not run in the print edition of Oct. 8. The revised response is included in the online version here. The Oct. 8 edition response said graduation rates in District 196 have been falling for years. From 2016 to 2020, graduation rates have been 91.0, 89.9, 90.5, 91.2 and 88.8. The newspaper regrets the error.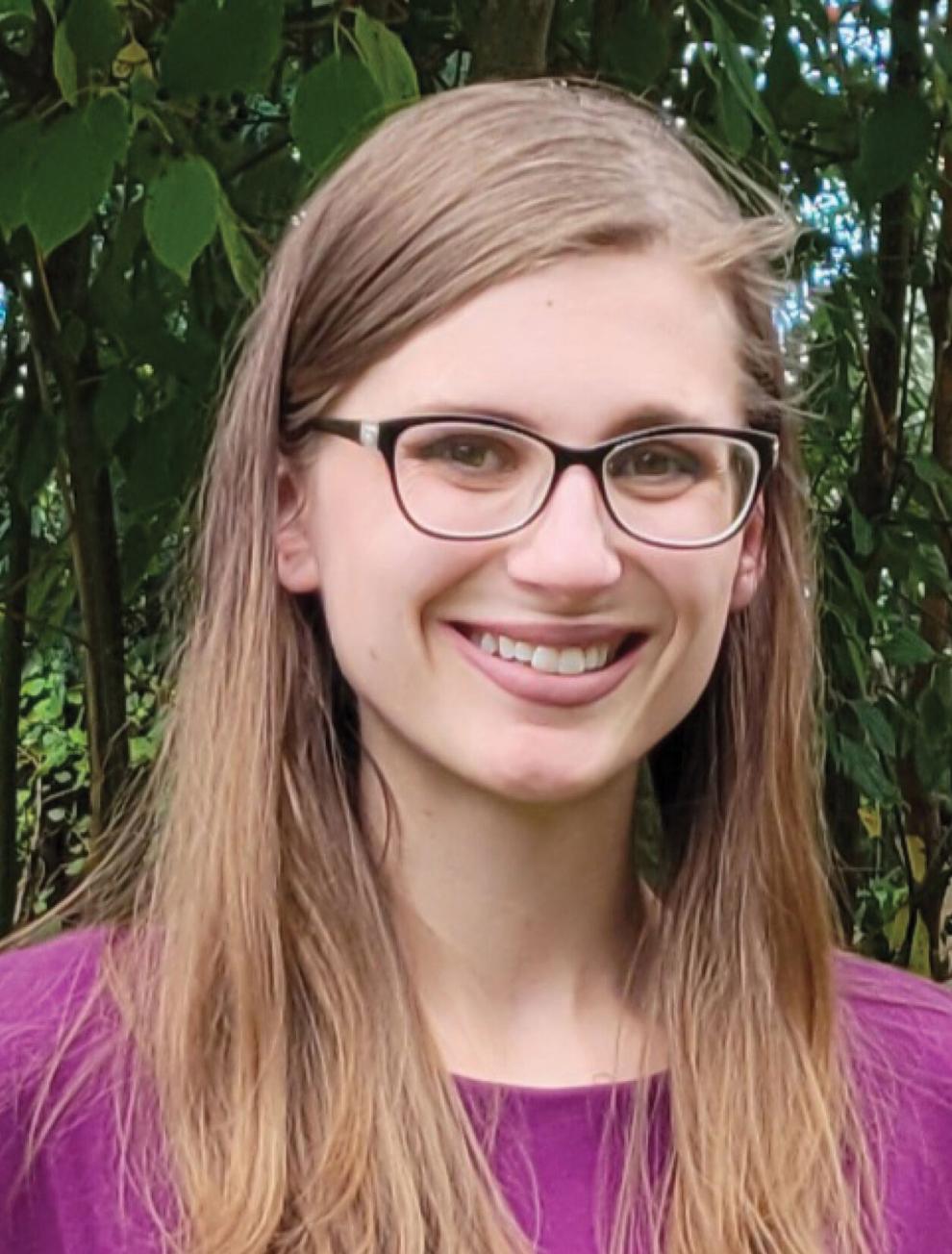 Address: 7635 W. 148th St. No. 249, Apple Valley
Family: Married with three children (9, 4, and 1)
Education: An associate degree in early childhood youth and development from Dakota County Technical College
Qualifications: I am a parent of an elementary student in District 196. My spouse and I are graduates of District 196 K-12 schools. My education in early childhood education as well as my knowledge of child development will be a great benefit. I enjoy helping guide our children in learning and succeeding with life skills. My years of experience in working as a teacher with our young children will be helpful long term.
I am running for School Board because many people believe their voices are not being heard by the current School Board. I will give parents a voice in their children's education. The current School Board members are not considering all views when making decisions. They need a balanced viewpoint and need to listen to all concerns that parents may have. They do not want their policies questioned but that is a parent's right. By electing me, you will be putting your children's future as a top priority. The schools should focus on teaching basic academics to prepare our children with the skills and education that they need to succeed. It is imperative for our children to learn reading, writing, arithmetic, and to have critical thinking skills to prepare them for a successful future. By electing me, you will be bringing back balance not only to our community and schools, but to the future of our children.
What is your preferred approach to equity and inclusion in classroom instruction and staff training?
I believe that every child, no matter their gender, race, ethnicity, income status, or background, deserves every opportunity to succeed. Having worked with diverse groups of children, of all backgrounds, as well as my studies in early childhood youth and development, has shown me that every child learns, develops, hits stages and milestones differently. Some children may need additional assistance in getting to the same basic standards as their classmates. There will be students who require more challenging coursework. We need classes to fit all students with standards to help everyone graduate. All students deserve our support in succeeding.
What are your thoughts about how the district has responded to the COVID-19 pandemic?
The district did as advised in the beginning without scientific data. Over time, and with scientific data gathered around the world, we have learned a lot, and have reached a point in which we now know that children are not "super spreaders" as they were once labeled. We know more about how to protect ourselves and our children without making our children live in fear every day. I believe it is a parent's right to have the final decision in their child's health as well as their education. We should not set "across the board" mandates which may discriminate some individuals.
What differentiates you from the other candidates?
I have a variety of qualities and experiences which would make me a great candidate. While making policies and working with others, I value listening to all viewpoints and looking at long-term solutions and implications. I am a parent of three, and have been a childcare teacher for six years, working with local families. I am grateful for my experience, being involved with so many diverse, local families, and their children's development. I am a K-12 graduate of ISD 196. My platform strongly encourages parent involvement in their child's education, with a strong focus on academics which will produce results.
In what area or areas could the district be doing better? What should the district be doing to improve in this area or areas?
The district should be better at creating policies and standards that set all children up for success. Many students are not graduating without a successful plan for their future. In 2020 ISD 196 graduation rate was 88.8%, a 2.4% drop from 2019 according to MNDE. We need a focus on academics which produces results. For all children to succeed, we will need to help them meet education levels, regardless if they develop above or behind standards during their educational journey. With a firm budget which can allow for this and support a strong staff which implements this in each school.