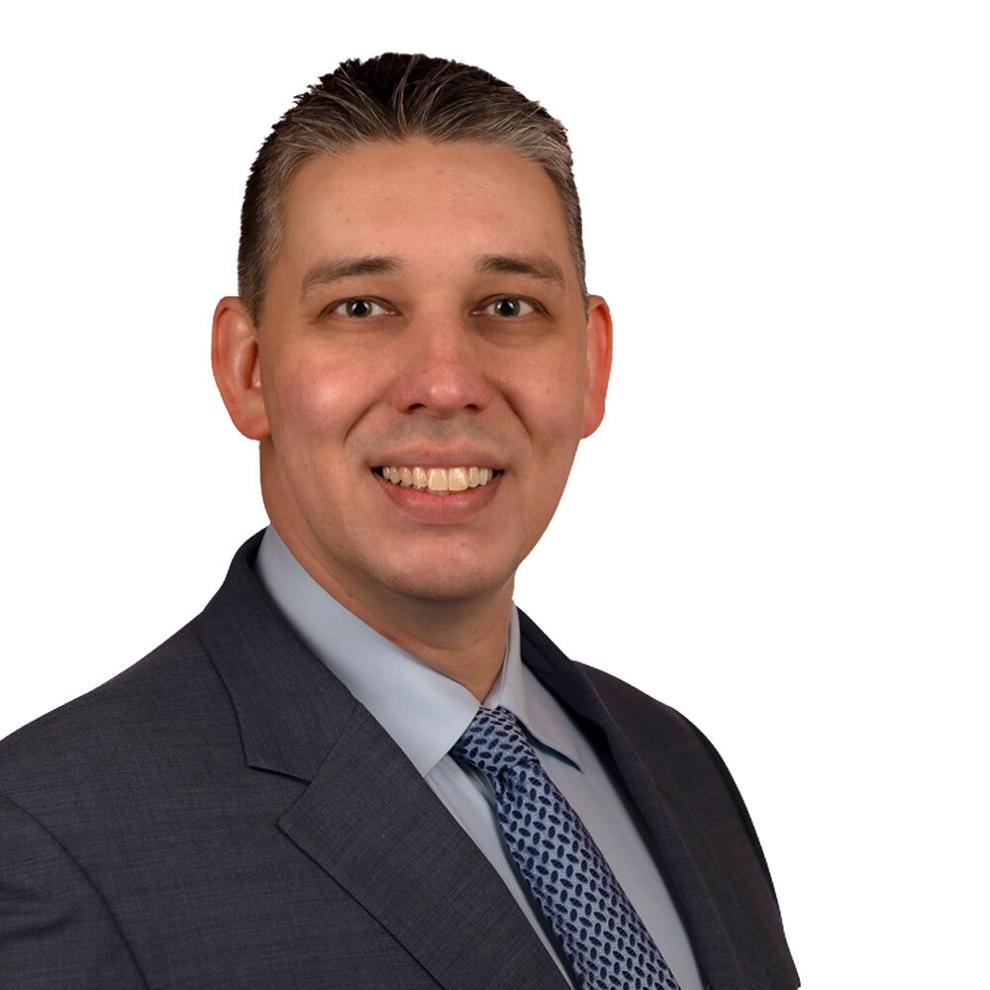 Address: 3050 145th St. W., Rosemount
Family: Married for 17 years to wife, Rachael. Two daughters: Hannah, 17 (School of Environmental Studies 12th grade) and Olivia, 10 (Rosemount Elementary fifth grade)
Occupation: United States Air Force, retired (medically) technical consultant/private fire investigator
Education: Currently in my junior year at Eastern Kentucky University finishing up a B.S. in fire, arson and explosion investigation. A.A.S. degree in technical management from Dakota County Technical College, completed coursework in welding and engineering drafting and design at Dunwoody College of Technology, numerous professional certificates. I have studied criminal justice and health sciences, and am a graduate of the Joint Services Military Police Investigator Course.
Qualifications: District 196 graduate; District 196 parent of an elementary and secondary student; District 196 resident and property owner; District 196 employee, 2019-2020 and 2020-2021 school years; current vice chair, School of Environmental Studies Education Foundation; current board member, Union Weightlifting; former board member, Rosemount Beyond the Yellow Ribbon; disabled veteran: United States Air Force 22nd Air Forces, Outstanding Airman of the Year (2012), USAF 12 Outstanding Airman of Year nominee (2012).
Everyone in our district has a right to be heard, a right to disagree, and a right to be represented. We need to have a voice that resonates with parents and bring back transparency and accountability through servant leadership. I intend to do that by being an assertive voice for those who currently are ignored and viewed with contempt by this current board and its administration. We need to be actively engaged and actively listen to those we represent – parents. I want to restore the broken trust within our community, because I'm a part of this community. Only by working together will we be able to bridge the gap between left and right politics. As a veteran I understood what bipartisan meant as I fought our country; now I'm fighting for you. The best place to find me is Jacob Rylander for District 196 School Board on Facebook.
What is your preferred approach to equity and inclusion in classroom instruction and staff training?
While it shouldn't be, it's complicated. There are remnants of institutional racism, and sadly there is still active racism, but we're honestly not going to bridge a gap in this country with a label of "privilege" when trying to educate and understand what passive racism is. We need to work at respecting each other for our uniqueness. I believe we first need to get back to the fundamentals of education. We need to ensure that our students know how to read, write, analyze and solve problems through science and math so that they can be the next course of change.
What are your thoughts about how the district has responded to the COVID-19 pandemic?
Positive and negative. In some areas and particularly some schools have done an outstanding job in how they've had to continually adapt to the challenges and ever-changing expectations surrounding policy and learning models. I believe most of our teachers and staff have done an amazing job and have made the best of the situation. That said, I believe the district at the administration level has done a poor job of taking honest and fair feedback from all stakeholders, and I believe that's an area we can improve on by simply listening more and dismissing less simply because the "administration" disagrees.
What differentiates you from the other candidates?
First and foremost, my experience as a veteran of the United States Air Force. The military trained me to be a leader and to understand what servant leadership truly means, to put those you serve above yourself and your own personal needs and desires. Parents and families have a right to be heard, a right to disagree, and a right to be represented. Furthermore, I'm a parent of both an elementary and secondary student, along with being a recent District 196 employee during the 2019-20, and 2020-21 school years; giving me a truly unique and relevant perspective on the issues.
In what area or areas could the district be doing better? What should the district be doing to improve in this area or areas?
The hard truth is that we can and should never stop improving. As a veteran I learned that we need to continuously be self-evaluating and striving to be and do our best. Do we do a good job? Of course, but we can do better and two areas we can improve are in administrator accountability and parental feedback and engagement. To address this, I would look to create a School Board or community-based administration review and oversight committee. This committee would work on behalf and in concert with the School Board to monitor and manage all district administrators.