Middle school teacher inspires routine
There's something about a little normalcy during a rather abnormal spring for Rosemount students.
On the first day of distance learning, Jacki Regalado, a Rosemount Middle School teacher, started a new routine by going outside her home, facing a flag in her yard and reciting the Pledge of Allegiance.
She's been joined every day since then by the neighborhood's students ranging from elementary to high school and adults.
"We invite whoever can come," Regalado said. "During this crazy time of school at home, we have tried too keep some of the school day the same."
Their efforts have been inspirational.
Rosemount Police Chief Mikael Dahlstrom along with a pair of officers joined them the morning of March 8.
It's at 8:45 a.m. sharp in Autumn Court. There's no sleeping in on a school day.
They all face Regalado's flag, which hangs from tree branches in her front yard.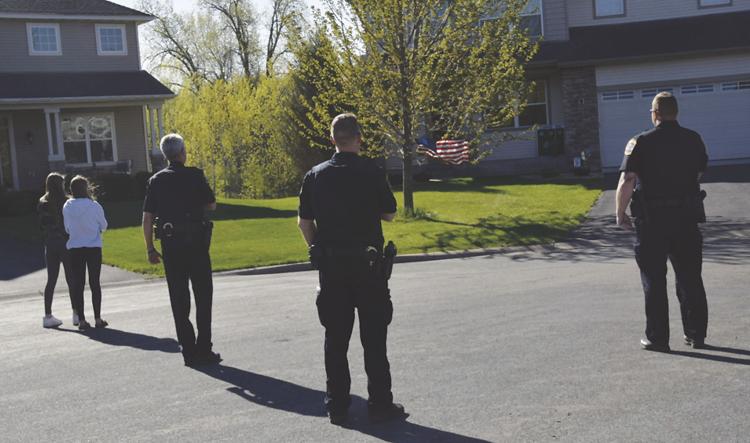 While family members stand together, the different families maintain social distancing guidelines.
Regalado said that following the pledge, the young people return to their homes to start their distance learning for the day.
"It provides a little stability for the kids," she said.
Given that schools remain closed, "we plan to do this until distance learning is over," Regalado said.