Incumbent council members unchallenged in 2020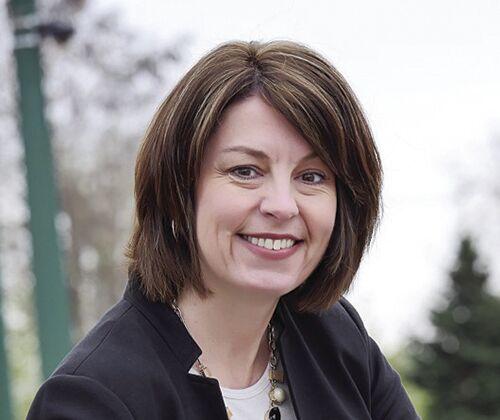 When incumbent Rosemount City Council Members Heidi Freske and Jeff Weisensel filed for reelection in the spring, they weren't sure what the campaign would look like.
Would there be a primary like most years? Would they go door-knocking in a pandemic?
By the end of the filing period, only Freske and Weisensel filed to run, and no one mounted any significant write-in campaign.
Both of the candidates were a bit surprised and relieved they wouldn't be tempted to go door-knocking.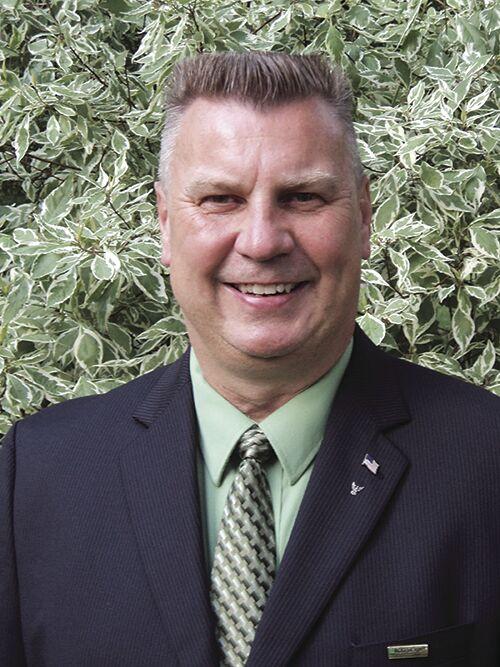 They recognized that while not all of their decisions during the past four years were popular, perhaps they're on the right track.
Going back to 2006, there were at least four candidates for the Rosemount City Council in each election. For Weisensel, who will start his fourth term in January, the campaign was quite a bit different than the first time he ran in 2008 when there were 26 candidates.
"The last few times we had to do a primary," Weisensel said. "I was expecting to do that again. I think that speaks well for our record on the council for the last four years."
Freske will start her second term. She won a seat in 2016 in a more competitive race, with four candidates running for two seats. Freske topped incumbent Vanessa Demuth by 91 votes.
During the past four years, there were several measures that inspired powerful emotions from residents.
About a year ago, crowds gathered into City Hall when the council approved requests to build The Morrison, a 124-unit apartment building under construction where the Rosemount Plaza Shopping Center and Shenanigan's Pub once stood in downtown Rosemount.
At the time, Freske said she spoke with more than 75 residents about the project.
Some residents were sad that the mall and restaurant would be torn down, while others expressed interest in having something besides residential. City officials hope the new complex will help drive the economy and fill vacant retail locations. The Morrison includes some commercial spaces on the first level.
Neighbors also questioned the approval of North 20, a proposed taproom and brewery in rural Rosemount off Bacardi Avenue, near the border with Eagan.
Others weren't happy about the expansion of Rosemount Woods Mobile Home Park.
On the city's Facebook page, one resident wrote they "can't wait for the next election to get some of these people off the council."
The City Council ended up approving all three items for Rosemount Woods.
"There are things that popped up but part of it is educating our residents as to what's going on," Weisensel said. "We're just like everybody else. If you sat in our shoes, as anybody can as a resident, a lot of times you'll come to the same conclusion. I think if you understand all the facts, you have that 'ah-ha moment' that makes sense. We're balancing the spectrum of wants and needs."
As a City Council, he said they lay out a vision and either people buy into it or they don't.
"You're balancing the extremes on both sides," Weisensel said.
Weisensel and Freske recognize that many residents want more commercial development and restaurants in the city.
That hasn't changed since Weisensel first ran. He filed to run again because he feels the job isn't done.
When he ran in 2008, he was focused on development of The University of Minnesota Outreach, Research and Education (UMore) Park.
"I wanted to make sure it's not piecemeal," Weisensel said. "Each time I run, I feel like we're almost there. It looks again like we're almost there, again."
Maplewood Development is in the planning stages of a massive residential development, and the city is working on guiding commercial and industrial sites to the area.
Weisensel also noted that bringing in Dakota Aggregates, Harddrive Asphalt and Cemstone to UMore Park added to the city's economic base.
He said he hears from commercial developers that they're just waiting for the "rooftops."
"There's this constant noise that we weren't driving business to town," Weisensel said. "I would say that was probably misinformed. I think now we're finding out that there are economic market forces creating hurdles for us that we keep stepping over.
"We have been marketing the city. We're continuing to market the city. We're coming up with more strategic plans to show what our expectations are I know where we've been. We're moving forward picking up new ideas and new thoughts."
In some ways social media like Nextdoor and Facebook groups have made the job more of a challenge.
"It's a wonderful tool to engage with residents," Freske said. "It's a tool where people can express their feelings, which is great to get that feedback. But it's hard to monitor and wade through the facts from fiction. You need some thick skin."
Freske said through Nextdoor and private Facebook groups, city employees and council members were trained not to get involved.
"I think when I see things get out of hand, I try to reach out to the person directly instead of engaging online," Freske said. "There's not a lot of positive things that can come of (engaging online). I would say if you have questions or complaints, come directly to us. Our contact information is on our website."
If anything, Freske said they can inform people on the role of the city.
"I think sometimes people think we can control what private companies do with their property," Freske said. "We can certainly influence decisions, but we don't have the power to put (any specific) restaurant in a certain location."
For instance, the land for North 20 Brewery was already zoned for a taproom. The items the council voted on were related to parking, setbacks and tree coverage.
Rosemount Woods already owned the land it was planning to expand upon, and there were no variances in the new plan. Based on public feedback, members of the City Council ensured there were additional trees between neighbors along with other provisions.
Another reason Freske and Weisensel thought they would have had a tough campaign was because in 2018, newcomers Tammy Block and Paul Essler defeated the incumbents.
Both Essler and Block pushed for economic development during their campaigns.
Freske said the entire City Council is on the same page in terms of urging economic development.
"More commercial and retail," Freske said. "It's something we're trying to focus on. We're putting together some concepts for five key locations in the city right now to share with developers and residents."
Freske said the city is on the cusp, especially if and when UMore Park begins development and the four-way stoplight at Akron Avenue and County Road 42 is installed in 2021.
"What commercial developers will tell you is that they're looking at straight numbers," Freske said. "I think with the continued development of the east side, that area is really going to pop."
Freske also said the 159 industrial acres owned by The Opus Group east of Dakota County Technical College is a huge opportunity for the city.
"When you look at land of that size in the metro, there's only so much left that's close to a major highway and close to an airport," Freske said.
Weisensel said the city also needs an inclusive and diverse housing stock to be economically successful.
"People struggle with the idea that we have to have housing for everybody," Weisensel said.
People who move into affordable housing or rental units in Rosemount eventually find themselves in a new long-term home. When it's time to downsize as citizens age, the city wants to be prepared.
"Their economic situation changes, they're feeling good and like it here, so they buy a new house," Weisensel said. "People don't necessarily realize that you can't have a stock of all the same otherwise you're going to end up with issues."
Freske and Weisensel were sworn in during the first meeting in January to another four-year term.
One immediate issue for any elected official is to help pull the city out of the pandemic and the economic fallout.
The City Council approved a "tight" budget for 2021 by design.
"People don't need extra taxes right now," Freske said.
There are encouraging signs that the city won't experience an economic fallout like it did in 2007-2008 when the housing market tanked.
A big part of the city's budget comes from property taxes.
"Property values continued to rise in 2020," Freske said. "With interest rates so low, people are still building homes. In 2007-08, that was very different. It took a decade for houses to regain their value."
The city is also still talking to partners about a potential recreation center and "other facilities for city services," Freske said.
Weisensel said the city is set up for success particularly with the city staff.
"When you go right down the line, when there's a change, we've taken the opportunity to upgrade the personnel," Weisensel said. "As a council member, I look toward the future and recognize the skill sets we need resolve around resilience and flexibility and love for the community."
In two years, both Block and Essler will be up for reelection along with Mayor Bill Droste.