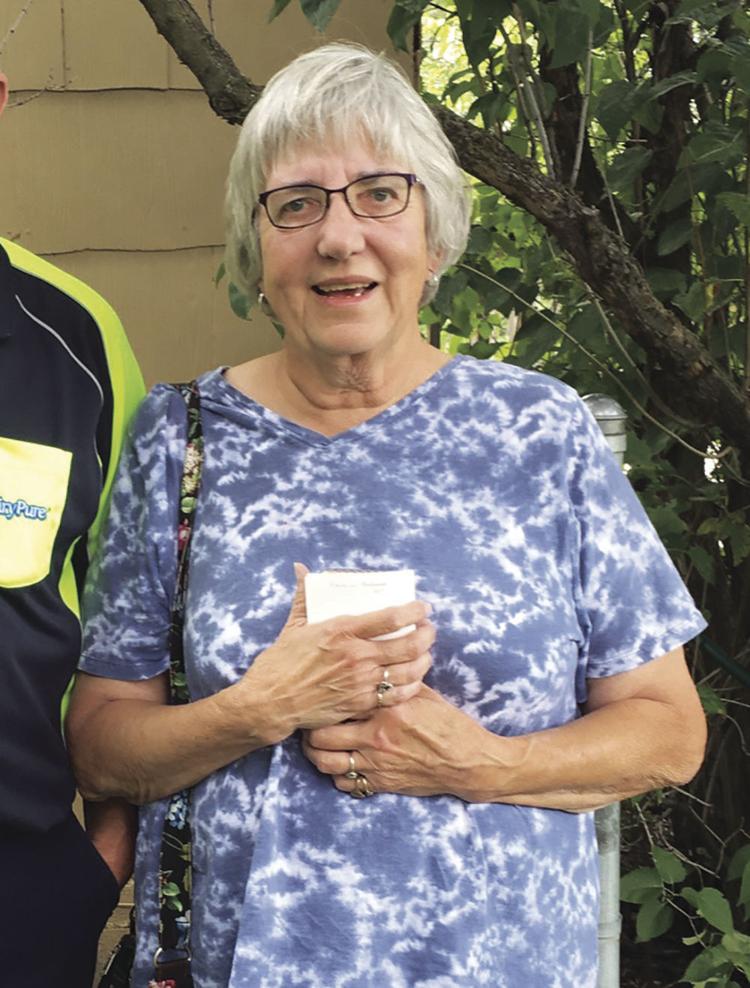 Judi Dyson lost it raking leaves in her yard in Montana
Even if it's been 50 years, Rosemount's Judi Dyson learned it doesn't hurt too keep looking for precious things.
Dyson never forgot about her class ring that she lost one day long ago after raking leaves at her home in Belgrade, Montana.
She has fond memories of her time in Pickstown, South Dakota, a small town where she attended high school with a graduating class of nine in 1960.
It was a time when class rings were voted on by the class. She got to pick the color of the stone.
The ring was lost about 50 years ago while raking leaves at her Montana home.
"I knew I lost it right away," Dyson said. "We dumped out the bags of leaves and looked everywhere, but we never found it."
The disappointment stuck with her for decades.
Dyson has lived in Rosemount since 1974, but something was pulling her back to Montana to visit her old neighborhood.
She paid a visit to her old home a few weeks ago, and brought along her daughter Nancy Dyson and her partner Jason Jacques, who has a hobby of metal detecting.
First, she wanted to see what her old house was like today. Without any expectations, she knocked on the door of the Belgrade home.
"I had brought pictures of the houses," Dyson said. "I told them my story of living there. Before we left I told them about my ring. I told them Jason does metal detecting and I warned them he might have to dig. They said OK."
As they started their hunt, she knew if it was still in the yard, it would be between the sidewalk and the forest.
"They could have had a major sewer project or landscaping," Dyson said. "After about 15 minutes, Jason came up to me with his hands clenched. It gives me goosebumps now. He flip his hands over. On top of that big clump of dirt, there was my ring.
"You could still see the 1960 and the 'P' on the top."
"She knew right where she lost it," her daughter Katie LaBonne said. "A million things could have happened to it. It was about four inches down in the dirt."
It was in good shape and it still fit.
Today, her ring is with Jostens for a deep clean and restoration.
"I told them the story," Dyson said. "They said we would be happy to clean it and repair it and size it. It was still under warranty."
Dyson said they were able to go back into old records to match the design.
"We were a little class," Dyson said. "Those smaller schools, we were closer than people at those big schools, I think. I think back that many years ago in the '50s and '60s (rings) were a bigger deal.
"It's nice to have it back."