Military vet details health struggles, heart transplant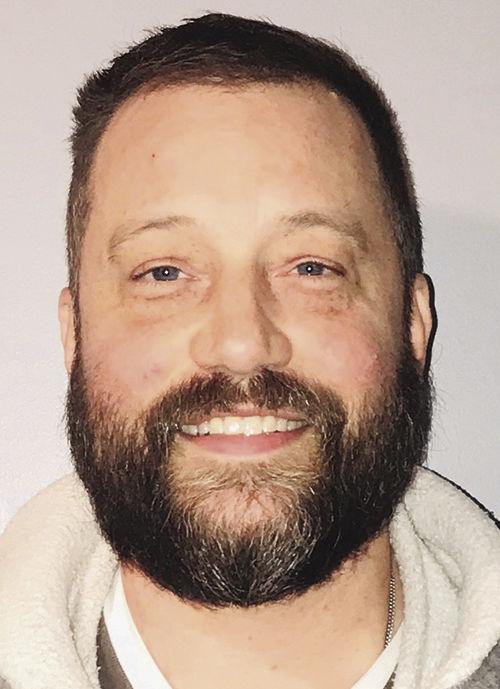 The last few years for T.S. Dismas has been so overwhelming, that it's been helpful to write it all down.
Between his experience in the military, near death experience and heart transplant, the longtime Rosemount resident has a story to share.
His self-published death "From Sudden Death to Paradise" came out in September.
Much of the book comes from his journals. He wanted to document his health issues and record his thoughts for his children one day in case he died.
"I put my heart into this," he said. "I was afraid. I had pain. I had sadness. I want people to know it's part of life. I also want people to know there's more out there."
Dismas was an athlete growing up.
He joined the U.S. Military Police Corps for the Army after graduating from Rosemount High School. During his military time, he said he was exposed to several toxic chemicals.
"We got hit with something," Dismas said. "They wouldn't confirm or deny it was chemicals, but it was a big cloud of something for sure."
Diagnosed with Gulf War Syndrome, he said he medically retired in 1997. He went on to become as a psychotherapist with the Department of Veterans Affairs and worked as a program director and clinical supervisor with the state of Minnesota.
But he was getting tired on long runs. He woke up one night in 2016 feeling like his chest was being crushed.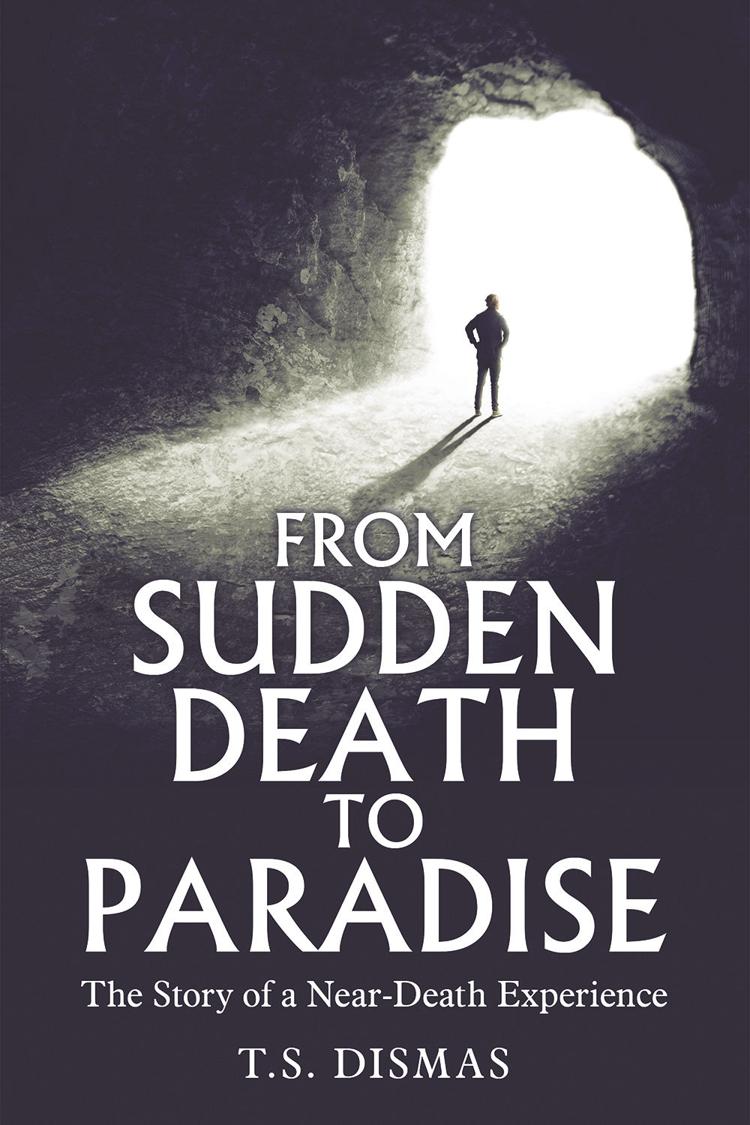 He would eventually be diagnosed with sarcoidosis, a rare auto immune disease, Dismas said.
He said he's been to the hospital more than 50 times. He rode in an ambulance for about 10 of those visits.
On Jan. 16, 2017, he died for 10 minutes at St. Joseph's Hospital in St. Paul.
"I had been struggling earlier that night," Dismas said. "I spent several hours in the emergency room and they couldn't stabilize my heart, so they moved me to the ICU. That's when I went into ventricular tachycardia."
It was chaos. Doctors were rushing everywhere. He was being pulled in all directions.
He remembers staring at a crucifix on the wall. Dismas grew up Catholic, but admitted didn't go to church as often as he should.
"The doctors kept asking me questions, trying to keep me with them," Dismas said. "I asked Jesus to 'please save me. Save me from this chaos.' I didn't feel ready, but I felt like I was going to die."
He said it hurt to keep his eyes open.
"They felt my body shake," Dismas said.
Then everything went quiet. Extremely quiet, he said.
"I had been knocked out boxing and didn't remember a thing when I woke up," Dismas said. "But I felt like never lost consciousness. I knew I was dead. I saw a huge black void. I don't know how else to describe it, but I could see 360 degrees. I knew there was a light behind me, so I turned away from the dark void."
Without spoiling the book, Dismas said he knew he was in heaven.
He felt overwhelming peace.
"That hole I had, it was filled with an unbelievable amount of love from God," Dismas said. "It was overfilled."
After 10 minutes, his heart resumed beating.
"When I came back, I saw a circle of light opening up to the room," Dismas said. "They had oxygen on me. I asked the doctor: 'Did I just die?' "
Dismas said the doctors put down "spontaneously recovered."
"My near death experience showed me that God has a plan for all of us on Earth," Dismas said. "I enjoyed my time in heaven. Sometimes it's not the easiest down here. Times are tough, but it's good to know there's a place waiting for me."
He was out of the hospital in about a week. He received a pacemaker and defibrillator.
But up until now, "I haven't really told a lot of people. I'm not embarrassed about it, but I'm a private person. (T.S. Dismas is his pen name.) I'm not going to push religion on someone either. I had religion pushed on me when I was a kid. I heard all the negativity."
He wants people to "know if they are suffering that God's love is for everyone."
"There are going to be people who believe me and there will be people who aren't, but the people do believe me, maybe they're the ones that need to hear it," he said.
Dismas makes sure he attends church now.
Dismas also has a new heart. About two years after his near death experience, he received a transplant.
"That's a scary thought to have your chest ripped open and have someone else's heart put in there," Dismas said. "But the doctors said this was the highest success rate."
There's a photo of his old heart by the book.
"When they showed it to me, the doctors said there's no way you should have been alive," Dismas said. "There were parts that were dead. They said it was a medical miracle, but I think it was a different kind of miracle."