Police detail 'unprecedented situation'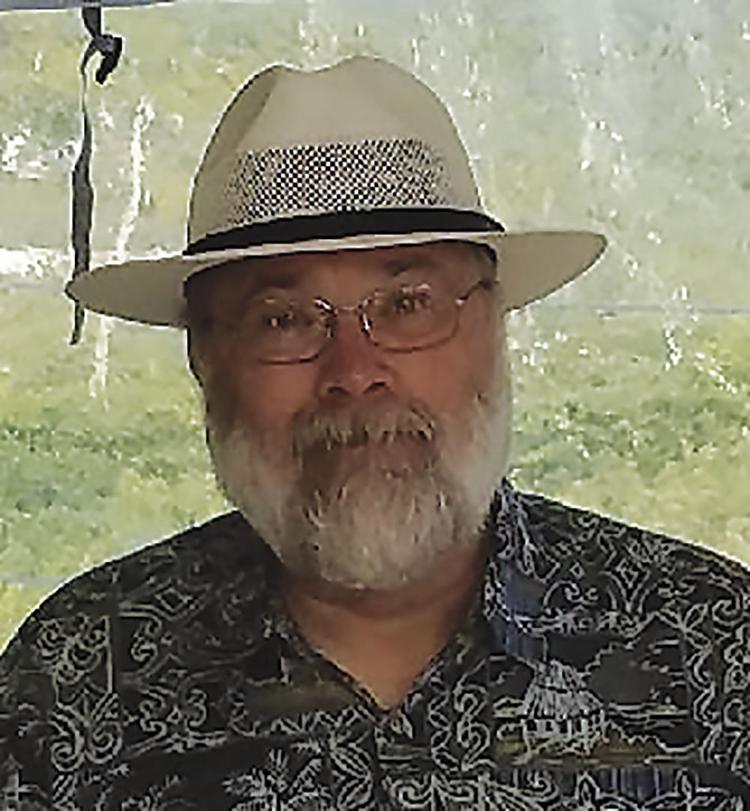 Richard Herman had just come home from the hospital.
His family was looking forward to getting back to normal after spending weeks inside their Rosemount home dealing with symptoms of COVID-19.
Herman's symptoms were bad enough that he spent April 5-8 on oxygen at M Health Fairview Bethesda Hospital in St. Paul, his wife said.
Cathy Herman said he officially tested positive for the coronavirus in the hospital.
Cathy Herman said Richard Herman, 66, was otherwise healthy.
"He had a doctor's appointment less than two month before, and he was healthy," Cathy said. "Everything was under control, all his tests were good, but that's this virus. That's what it does."
His son Ryan Herman went to pick Richard Herman up from the hospital.
"(Ryan) said (Richard) was quiet in the car ride," Cathy Herman said. "We walked him from the car to the couch and he just couldn't catch his breath."
His family called 911 at about 4 p.m.
For about an hour, members of the Rosemount Fire Department, Rosemount Police Department and emergency medical technicians tried to revived him. They gave him CPR and eventually put him on an LUCAS Chest Compression System.
"Unfortunately the result was not what anyone would have wanted," Police Chief Mikael Dahlstrom said.
First responders
"We're just like everyone else," Dahlstrom said. "When you're in a situation with that close encounter with a person, it creates some anxiety, but our officers recognize that when they sign up for the job."
The officer had a bag valve mask to administer CPR and was wearing all the appropriate PPE.
Dahlstrom said the officer who gave CPR did have COVID-19 symptoms, but he was thankful that he tested negative for the coronavirus a few weeks later.
Dahlstrom said the department has made some minor changes to its response procedures during the past month. For non-priority calls, they try to respond via phone call or email to avoid personal contact.
Any time officers are within 6 feet of people, they wear personal protection equipment.
"We're fortunate to have a supply of PPE on hand," Dahlstrom said. "We have N95 masks, face shields, gowns. It's a big shout out to the community, both individuals and businesses, who helped get us supplies. The (University of Minnesota Outreach, Research and Education (UMore) Park) turkey research program gave us latex gloves. The al-Mahmood foundation gave us masks. Painters. Plumbers. All kinds of people dropped off equipment.
"That gave us the ability to make this call."
Both Rosemount police and fire have decontaminations areas at their respective stations.
When someone is potentially exposed to the virus, they have a step-by-step decontamination process that involves cleaning all the equipment and squad car and bagging up all the clothing.
It wasn't the first time the Rosemount police have been in contact with the coronavirus.
"We've become aware retroactively that we've been exposed to the virus," Dahlstrom said. "We've been to several residences and have had several encounters with people who were positive."
Unique soul
"He will be missed by a lot of people," Cathy Herman said.
His wife said Richard Herman was a patient teacher who loved to share his interests with others whether it was the outdoors or blacksmithing.
He taught beginning blacksmithing classes through the Guild of Metalsmiths and coordinated all the events.
"He would make these little swords for the kids so they would have something to take home with them," Cathy Herman said. "He loved talking to people and explaining the art of blacksmithing."
As a Boy Scout leader, he would take troops camping every month, even through winter.
"In November, they would cook this big Thanksgiving dinner while camping and have the parents come," Cathy Herman said.
Described as scary intelligent, Richard Herman never forgot anything.
"When he'd help the kids with homework, he could remember all the math formulas from when he was in school," Cathy said. "It was like they just popped in his head."
As a product tester by trade, he could solve almost any technical problem, Cathy Herman said.
Fevers
While she still has a cough and a touch of pneumonia, Cathy Herman considers herself a COVID-19 survivor.
Both her children fell ill and were also told to assume they have it, she said.
She said her husband started with a high fever March 24, and Cathy Herman started to feel the symptoms March 27.
She said Richard Herman often traveled for work and she thinks he picked it up while was on his business trip.
"He did not leave the house after he got home from the airport on the Friday before he got sick," she said.
Cathy Herman did a virtual visit with a nurse who prescribed Tamiflu and told her "your symptoms are consistent with COVID-19 and treat it as if you do."
But she said she had a hard time convincing Richard Herman to go to the doctor.
By April 5, Cathy Herman knew something was wrong.
"He wasn't running a fever or having any breathing problems, but you would ask him something and it wasn't working in his brain," Cathy said.
Richard went to a respiratory clinic, where he was directed to go to an emergency room.
There they found out his oxygen was low.
After three days of oxygen, "everything was looking good," she said.
"You can think you're on the road to recovery and something happens with the lungs," Cathy said. "I guess it attacks them and suddenly you can't breath."
Worst day
Cathy said the doctor at the hospital called her to find out what happened.
"He was totally shocked," Cathy said. "He actually tried to get an autopsy done to find out what actually happened so they could inform the treatment protocols but they couldn't get one done."
She said they contacted the Hennepin County Medical Examiner, the University of Minnesota and the Mayo Clinic about conducting an autopsy, but they declined.
It's too late now, Cathy said, because he was cremated per his wishes.
After Richard Herman was pronounced dead, Cathy Herman struggled with what to do.
"I had to call a funeral home right then and there that would take him," Cathy said. "That was hard. I had to find someone to take the body. You assume they would want a corner or something, but they didn't want him. We were sitting there. The kids had just lost their dad. They thought he was supposed to be better. Luckily I knew he wanted to be cremated, but I had to find somebody to do that while I was in total shock."
Dahlstrom said he feels for them.
"The difficult tasks all become so much harder when you can't do that in person," he said.
As someone who has had COVID-19 and had someone she loved die with COVID-19, she wants people to know "you've got to be careful. You don't know with this virus and what's going to happen. Don't leave your house. You don't know whose life you're going to save."
The family plans to hold celebration of life services at a later date in both Minnesota and Montana.
"We figure next spring when all this is through and hopefully when there's a vaccination we'll be able to have one," Cathy said. "A lot of the people we know are all in the high risk groups. A lot of them are not going to leave the house until there's a vaccine."