The Rosemount community will join on Saturday, Nov. 18, to congratulate their award-winning high school band just before members head to Manhattan to perform in the Macy's Thanksgiving Day Parade.
The send-off event will coincide with Rosemount's annual holiday tree-lighting ceremony. It will take place this year in the south parking lot of the Rosemount Community Center, 13885 S. Robert Trail. The event will begin at 5:45 p.m.
The Rosemount High School Irish Marching Band is the first from Minnesota to perform in the Macy's parade since 1989. The Thanksgiving Day parade is typically viewed by millions in person and more on television.
The band has nearly 300 student performers who worked most of the year to perfect their performance. The Rosemount band won the state championship for schools its size this fall, and also placed ninth in a regional competition in Indiana.
"Band members' continued work deserves our pride and our thanks," said Rosemount Mayor Bill Droste. "They bring our community's name to a national stage, as they did in 2014 when they marched in the Tournament of Roses Parade in California."
During the Nov. 18 event, the band will march from the high school along Highway 3 to the Community Center parking lot. The band will perform and will hear messages of support from state and local elected leaders.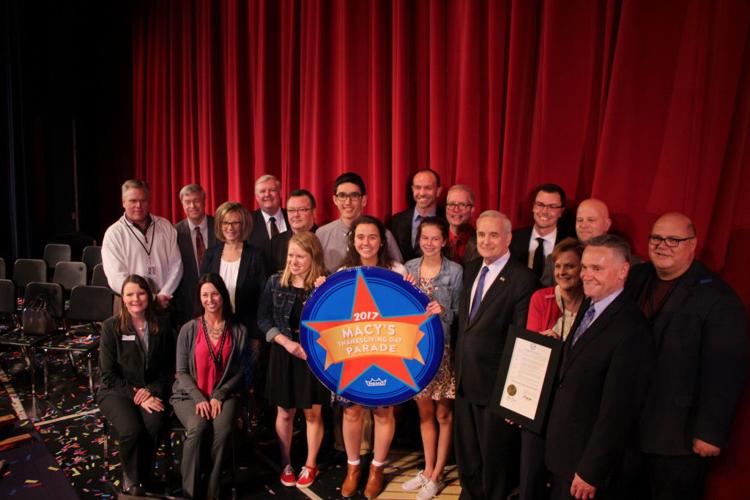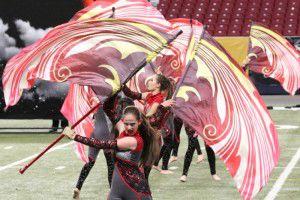 Santa will appear at the event to light the holiday tree. The RHS Chamber Singers, the St. Joseph's School choir, and the Rosemount Community Band will also perform. Treats will be served inside the Community Center after the ceremony.
The public is invited to bring a donation for the food shelf at the Rosemount Family Resource Center. Because the event is taking place in the parking lot, visitors are encouraged to arrive early and carpool if they can.
The tree-lighting ceremony is organized by the Rosemount Area Arts Council and the city's Youth Commission. Support for the expanded event is also provided by the First State Bank of Rosemount, Cub Foods, and the city of Rosemount.