The Rosemount High School Class of 2020 will experience a graduation like no other this weekend.
There won't be a traditional ceremony in any gym, arena or football field.
Instead a virtual graduation ceremony with speakers, music and name readings will be broadcast online in order to maintain social distancing protocols.
Each graduate along with four family members were given the opportunity to walk across a stage in person in a private ceremony and photo opportunity throughout the week.
It was also a time to turn in iPads, books and other school items. It was the first time they were in the building since March for many students.
On June 5, graduates participated in a private car processional through the high school campus as staff cheered them on.
The Dakota County Tribune reached out to Rosemount High School seniors who shared thoughts on their high school career: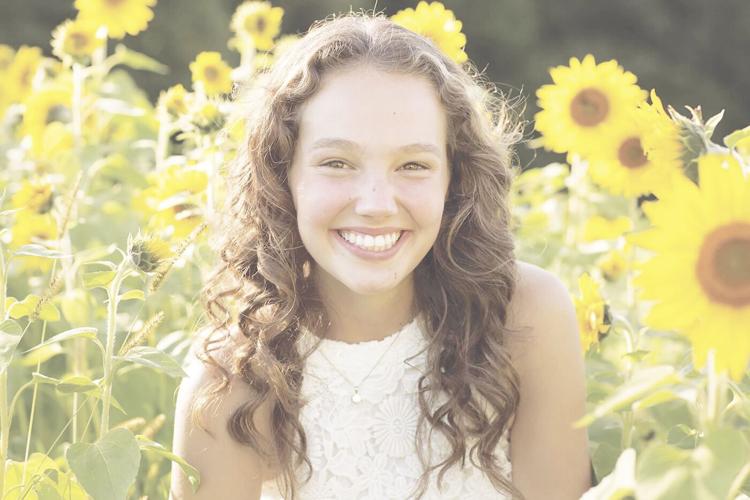 Kate Beckwith
Family: Tanya Beckwith (mom), Steve Beckwith (dad), and Maija Beckwith (older sister, a junior at Iowa State)
Activities/interests: running, cross country skiing, hammocking, baking/cooking and beekeeping.
What are your plans after graduation?
I plan on attending the University of Minnesota to study nursing.
Why did you choose this direction?
I decided on nursing because there are so many paths you can take as a nurse. I hope to someday further my education to become a nurse practitioner or nurse anesthetist. In general, I want to be able to use my skills to make a lasting, positive impact on patients.
Did you have a mentor who helped you in some way?
One of my biggest mentors throughout high school has been my track and field and cross country coach Sara Hatleli. She believed in my abilities as a runner and always pushed me to be a better version of myself both on and off the track. Mrs. Hatleli supported me through some of the toughest times in high school, and taught me invaluable leadership skills. She has also helped me achieve many of my goals as an athlete, and I will forever be thankful to have had her in my life.
What's your favorite memory of school?
My favorite memory during high school would probably have to be cross country camp senior year. Every year in the summer, right when fall sports begin, the entire cross country team heads up north in Minnesota to a nature preserve for a few days. While a lot of time is spent training, we also bond as a team and go canoeing, have a volleyball tournament and play countless yard games. I have created so many wonderful memories over the years that I will cherish forever.
What advice would you give to younger students?
Some advice that I would give to younger students would be don't be afraid to get involved and stretch your comfort zone. When you try something new, such as joining a new club or trying out a sport, you meet so many new people that you'll end up creating lots of memories with. Try not to get stuck in your routine as being hyper focused on academics only, and never be afraid to ask for help when you need it.
What has been the most difficult part about the past two months?
The most difficult part about having the last third of senior year canceled was when spring sports ended prematurely. I was voted to be co-captain of the track and field team, so missing out on the opportunity of a final season to compete and make an impact hit especially hard. I've missed practicing with the team every day, but I'm also very thankful to have had the three years that I did.
What have you, your friends and family done to make the most of the situation?
My family has been going on a lot of hikes and bike rides in local parks, which is a great way to keep our minds off of everything. I've been taking time to read books (for fun instead of for school!), take care of my bees, and plant a sunflower garden. My friends and I also do a Zoom call over lunch every once in a while to stay connected during the pandemic.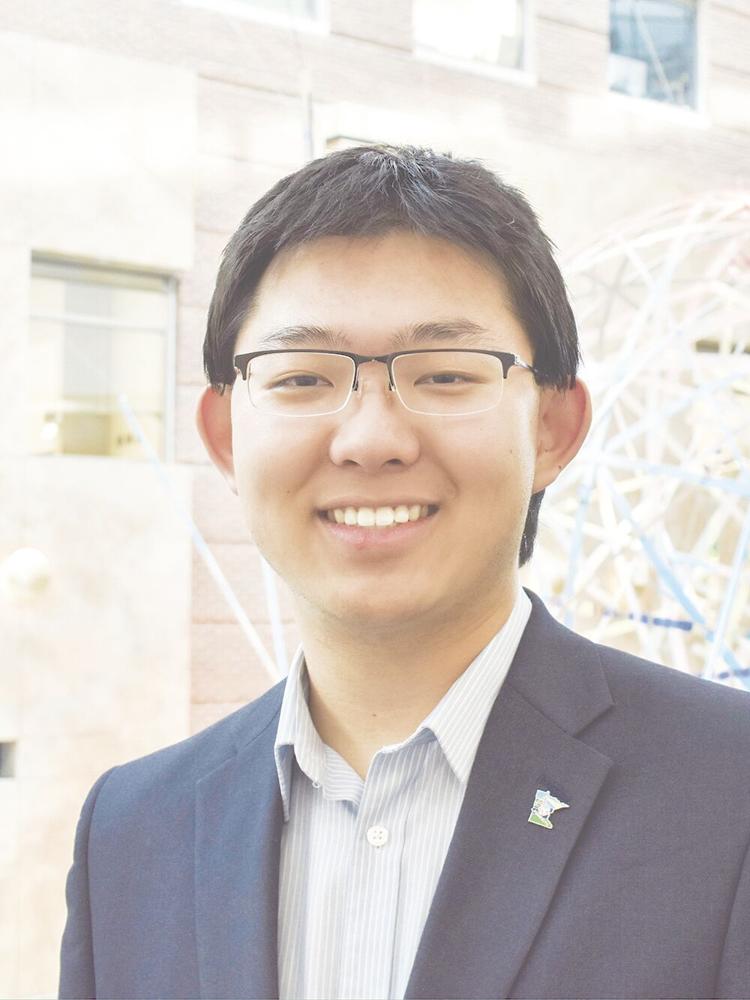 Charles Huang
Family: Adam Huang, Chang Xie (parents); sister in eighth grade
Activities/interests: Student Council (president), policy debate team (captain), math team (captain), District 196 Legislative Advisory Council, and Goals4Change (local charity run by students)
What are your plans after graduation?
I will attend Columbia University in the city of New York. I hope to integrate my interests in both the social and natural sciences, but I'm not fully set on a major yet. One possible major might be political science-statistics, which is sorta like a double major but within one. Columbia has several of these "hyphenated majors" that might interest me. I do intend to explore other academic areas when I get to college though.
Why did you choose this direction?
Columbia was my first-choice school because of its location, academic curriculum and student body. The location in New York City offers so much including professional opportunities, access to shows and museums, and an urban environment which I prefer. The Core Curriculum of Columbia interested me because it's distinct from general education or distribution requirements that most schools have. The Core primarily consists of specific courses that all students take – which bonds the student body via shared experience and also connects all Columbia students – present, future and past. It means that I will have taken the exact same courses as any other student I see on campus, or any alum like President Obama, Kate McKinnon, and other prominent alumni. Feels kinda cool, I think.
Did you have a mentor who helped you in some way?
So many people have helped me in major ways, especially teachers, administrators, counselors, coaches/advisors, peers, other support staff at school, and my parents. But here's a different one: One of my neighbors, Michael, also was a member of the Student Council and captain of the debate team, and he always offered to drive me home from debate. While it seemed simply altruistic, he had a sinister plan: to convert me to the dark side of being socially aware, and boy am I glad he succeeded. As he drove me home several days a week, we'd talk at length about nearly anything. What intrigued me most was when he discussed some of the opportunities he got: an election victory, an internship offer and an unlikely college acceptance. Alas, none of these came from academics alone but also with his persuasive social skills. Those drives sparked inspiration for me to immerse myself and become a better person.
What's your favorite memory of school?
It seems unfair to list only one, but here's an interesting one: selling popcorn at the Student Council-run homecoming movie night my sophomore year. I was tasked with walking around with a box of popcorn and selling it like a vendor at a baseball game. Super intimidating for a shy, slightly nerdy kid like me at the time. But it built confidence in me to approach people I didn't know, and it was almost a launching off point for me in terms of social growth. My college essay describes this much better and contextualizes it to broader growth throughout high school.
What advice would you give to younger students?
Focus on learning content and critical thinking – not getting a good grade. Challenge yourself and push yourself in every domain possible. Always seek out opportunities – both positional ones (like a leadership application) but also new experiences in which you may be vulnerable. Build relationships and make them meaningful, not transactional. Balance all of the above with mental and physical health.
What has been the most difficult part about the past two months?
Struggling to be able to contextualize things into a broader picture. What does it truly mean to not have several concluding months of high school? What does it mean to not have had a proper chance to say goodbye? What does this say about our community? Have seniors been resilient because we're more capable of resilience, or simply because we had to? What should I make of peers that ignore public health guidance? And most of all: what will this all mean for me several years from now? A decade or two later?
I don't know how to answer these questions. I like answers. But I don't have answers, and I don't even know how to begin searching for the answers.
What have you, your friends and family done to make the most of the situation?
With friends, typical forms of digital communication like texting and social media continue. My FaceTimes with other friends have increased both in terms of frequency and duration, and it's nice to hear someone's voice and see their face again. In my last months as Student Council president, we ran a school-wide "Virtual spirit days" initiative to try to build community spirit.
But I think the biggest impact comes from being there for anyone else. Listening to their concerns and frustrations (often similar to my own), and sympathizing with them, and trying to uplift their spirits in a hopeful but pragmatic way. I think I'm a pretty service-driven and representation-driven person ... Student Council president, president of a charity, advocate for funding for schools at the Minnesota Legislature, help tutor kids with ACT and other school work ... but I've found that sometimes, being able to serve or represent others requires a certain degree of privilege. In recent months, some days just feel hopeless, and I feel like I have to worry about my own problems first. How can I represent my peers when my own personal emotions and convictions are so strong that they supersede trying to listen to others?
I guess just coping with things has got me through these times. I was recently selected as the student speaker for our graduation, and motivation to write that speech helped get me through the initial disappointments about graduation. I really hope to send a message to my peers that will help them internalize the situation and offer a suggestion for how to think about things. Like I've said: I don't know the answers. And I don't know if my message is entirely correct. But I hope it will help people, and I hope it's a message that is meaningful. Both hopeful and pragmatic.
It's been a challenge. Everything has. But I think we're all learning more about ourselves both personally and academically, and I think this will prepare us all to defeat the future adversities that will inevitably arise.