Eagan High School to stream 'Les Misérables'
From Broadway to the Ordway to Eagan High School, most theaters have been dark since March.
But this fall, the school found a way to keep the lights on for "Les Misérables" amid the COVID-19 pandemic.
"It wasn't easy, but for some reason all of the pieces of the puzzle came together," said Jodene Wartman, artistic director.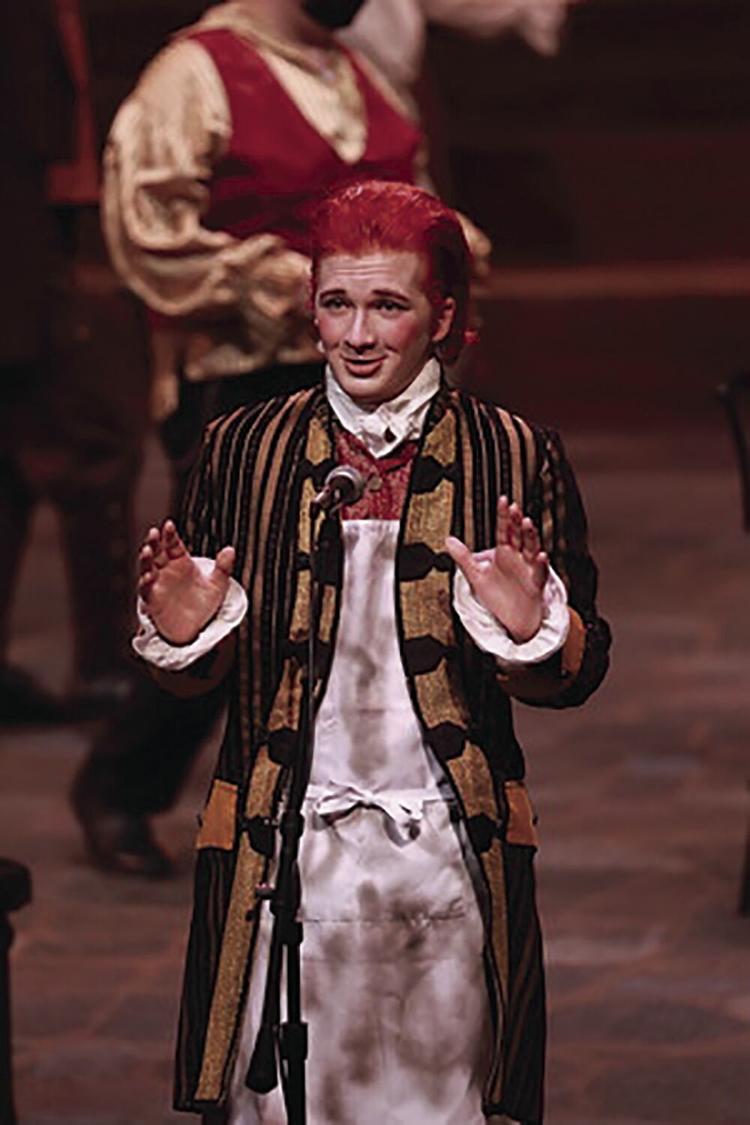 It required committed students and staff to follow dozens of safety protocols. Production started a month early. Auditions were virtual.
Students rehearsed through double masks and were kept 12-feet apart during all rehearsals. Masks were only removed for filming.
The performance was staged like a concert. Actors were facing the imaginary crowd instead of singing to each other.
Amy Jo Cherner, vocal director and producer, said she spent a lot of time looking at the studies from the Center for Disease Control and Colorado College to make sure what they were doing was safe.
They secured approval from the district and signatures from the parents to move forward.
The actors and staff also agreed to quarantine themselves outside of school and work, which wasn't easy.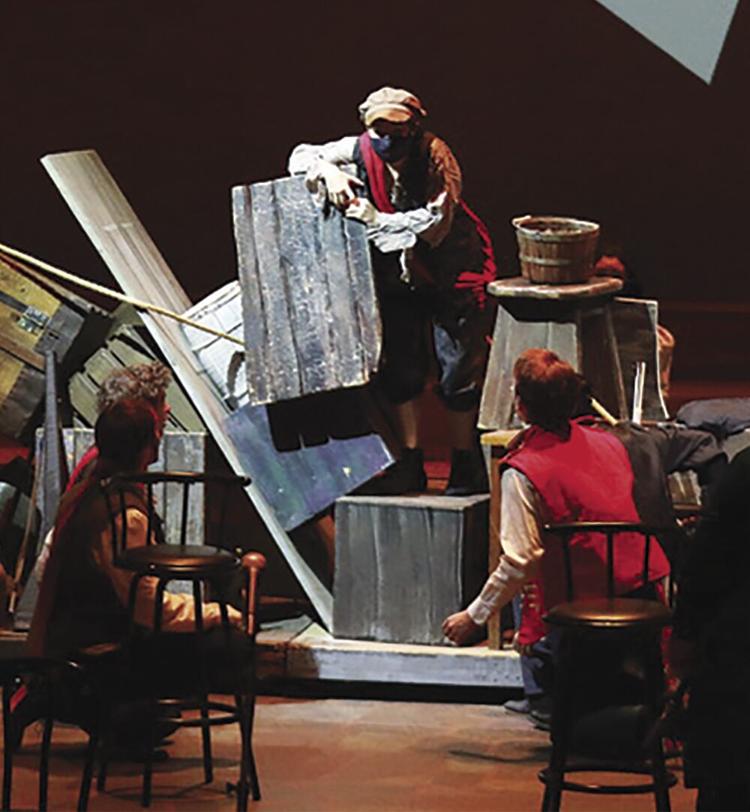 "All it took was a parent bringing it home from work, and they'd be out of the show," Cherner said. "The kids took it very seriously and we made it through."
Kevin Kodalen, who plays Enjolras, and his sister Audrey, who is head of props, had double the odds of contracting COVID-19.
"We together made a vow," Kodalen said. "We're not going out or anything. We're going to enjoy the show."
They maintained their friendships out of rehearsal via Zoom conference calls, "sometimes for hours every night," Kodalen said.
As numbers of positive cases began to rise in the district, they accelerated the production process. They had less than six weeks to complete it and finished two weeks earlier than expected.
In the end the 40-person student production team was healthy, overwhelmed and grateful.
It was worth it. Wartman said the final night of filming was incredible.
"On our final night I was holding back tears," Kodalen said. "They just came spilling out during the final number."
It was an experience they'll never forget.
"Knowing the talent we have, if there's any year to do ("Les Misérables"), we thought this is the year to do it," said Cherner. "It's very demanding, but it has such an important story behind it, which is perfect for now. It's also the perfect show to turn into the concert style."
The students at Eagan High School have already missed out on so many traditions.
"Being able to come back and do the show with everybody, it means the world," Kodalen said. "Theater is such an important part of my life. Just to be able to partake in that community one more time, it's hard to describe."
Many of the seniors have been performing in plays together since they were in elementary school.
"There's pictures of them when they were 8 years old in costumes," Wartman said.
In spring, when Eagan High School's annual Encore theater performance was canceled, "I was scared that I wouldn't get to do any shows my senior year," said Graham Zemke, who plays Jean Valjean.
Eagan AM, the student broadcast news team, helped record the performance. Last week it was edited so it can be made available on demand.
They used a boom crane and multiple camera angles to film the live performance.
"We really took apart the studio and put it in the theater," said Paul Saxton, video specialist. "We were able to shoot for three days. This was a unique situation with no audience. Two of my students who were going to help were quarantined, but I trained two other students to work the cameras."
"Les Misérables" will be available on-demand Dec. 12 through Jan. 27.
Tickets are $12 for a single view and $25 for a family view of up to four people. Once people start watching, they'll have 48 hours to complete the viewing.
It's about the same as tickets would be if it was in person, Cherner said.