Students at Eagan school have access to nature
Oak Ridge Elementary is expanding its education beyond its doors.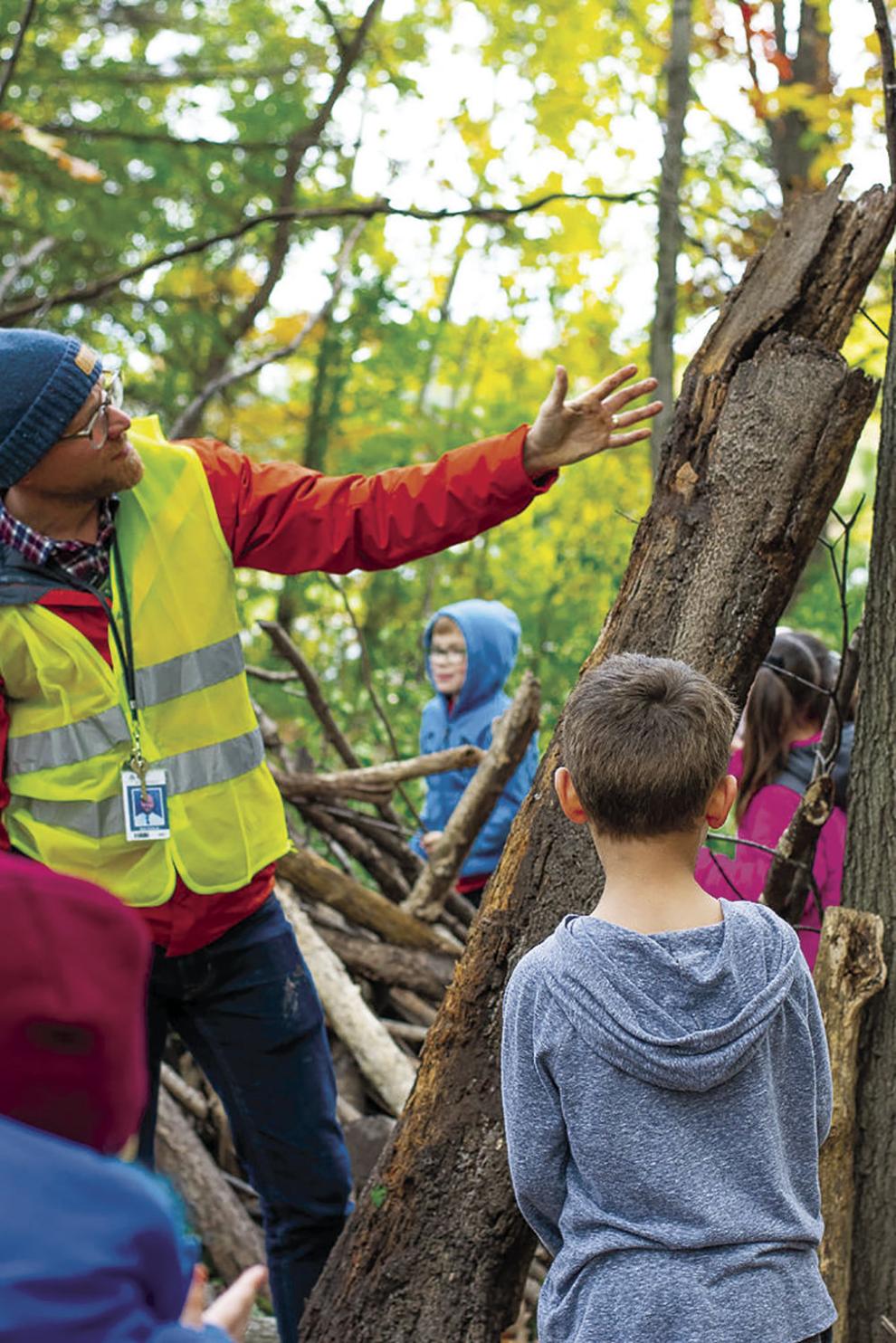 The three-acre woods near the Eagan school has officially joined the Department of Natural Resources' School Forest program.
"In the last 10 years or so we've seen a huge increase in schools wanting to get kids outside and connected with nature," said Karen Harrison, school forest program coordinator with the DNR. "It's definitely boomed in the seven-county metro area. There's 50-to-55 (school forests) now."
Science has an obvious application for a school forest, but it can serve as a learning ground for art, math, language arts, social studies and beyond.
"Teachers try to get classes outside at least two additional times a week outside of recess," Oak Ridge Elementary teacher Angie Schlede said. "I was just out was out with a class looking for evidence with animal tracks."
Fostering a school forest is in line with the school's overall ideals.
About four years ago, Oak Ridge became a magnet school and was officially branded as the Oak Ridge Elementary School of Leadership, Environmental and Health Sciences.
"Not everyone comes with a love appreciation of nature, so we're tying to foster that," Schlede said. "We try to get kids comfortable with bugs and soil and things like that... There's a lot of just observing nature. We have a native pollinator gardens. With the woods we teach a lot about phenology, the changing of the seasons."
The DNR helps with curriculum, teacher training, planning, workshops, grant writing and more.
"We also have DNR foresters who work with the schools," Harrison said.
Schlede said the DNR essentially gives them the resource to make sure the woods stays natural.
One of the issues near Oak Ridge is with buckthorn, which is an invasive species that chokes out other native plants.
A project to remove buckthorn is underway through the University of Minnesota's Citizen Science Project.
"It can be an important thing for the health of a forest, and also for visibility purposes during recess," Harrison said. "For staff, the buckthorn can be a real visible barrier. Getting that out and planing a more native under story really improves that situation and can be an educational opportunity."
The removal cleared the way for a refurbished trail.
"We had a really steep hill so we were able to add a staircase to the trail," Schlede said.
As part of the curriculum, students will study how native plants can deter their return.
This spring, Schlede said they plan to reintroduce natural vegetation back into the area.
There are also school forests at Glacier Hills Elementary in Eagan, which came into the program in 2012.
There's a two-acre forest at Trinity Lone Oak Lutheran School in Eagan, which came in 1996.
There's also one Cedar Park Elementary in Apple Valley, which is unique because it includes an arboretum and prairie area.
"They've done some really amazing things there,' Harrison said.
The school forest program started in 1949 in Minnesota. It's free an open to all schools "who have an interest in getting their students outside," Harrison said.
In the metro, several schools that don't have green space on its property have partnered with cities and counties for school forests.