'Dear Heroin: A Memoir of Goodbyes' published in May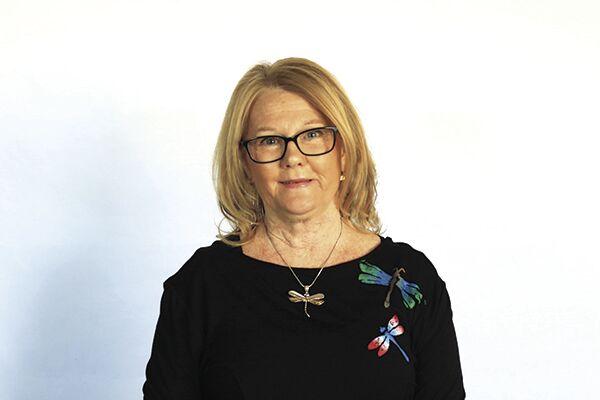 Eagan's Linda Morrison's would rather have not be in the situation to write "Dear Heroin: A Memoir of Goodbyes."
The book is about her son Mike Morrison, who died in 2012 when he was 23.
"Dear Heroin" refers to an actual letter he wrote when he was "breaking up with his drug of choice," while in treatment, Linda Morrison said.
"A Memoir of Goodbyes" is about physically and emotionally saying goodbye to her son.
"As a family, we had to say goodbye to being a family of five," Linda Morrison said. "We had to say goodbye to all the hopes and dreams we had for Mike."
Mike Morrison was the youngest of three boys. Growing up in St. Paul, he was outgoing and adventurous.
"He was an intellectual," Linda Morrison said. "He had a great sense of humor. It was the whole package.
"He was also a risk taker. That tells you a lot about him and his personality. He would go off and try things."
At some point he tried drugs.
In hindsight, Linda Morrison said they recognized he was probably struggling with drugs and addiction in high school, primarily with OxyContin.
"We confronted him, but he lied," Linda Morrison said. "Addicts lie."
After high school, Linda Morrison said during a camping trip with this dad and family friends, Mike Morrison was caught inhaling something.
"We had no clue what it was," Linda Morrison said "He wouldn't tell us. Our oldest son started investigating. It turns out it was heroin."
The book details the next four years. Mike Morrison was in treatment several times.
"On his last day, he couldn't take it anymore," Linda Morrison said. "He felt such guilt and shame."
While the official cause of death was listed as a suicide, the note he left behind detailed his struggles with heroin.
He thought his family was disappointed in him, but that wasn't the case.
"Not at all," Linda Morrison said.
Linda Morrison said she promised her son she would tell his story should anything ever happen to him.
"I never thought the unimaginable would happen," she said. "I never thought it would happen like this."
About a year after his death, she started speaking at treatment centers, telling her family's story.
"We just started our journey of trying to make our way, to make a life without Mike for all of us," she said.
As part of the healing process, Linda Morrison started writing.
"At the beginning it was really difficult reliving all these experiences," she said. "In my journey through healing, it became more and more cathartic."
She took some classes at The Loft Literary Center, a writing center in Minneapolis, to refine her skills.
She reached out to several publishers, but was most comfortable with a local publisher.
"Dear Heroin: A Memoir of Goodbyes" is set to be released by Wise Ink Creative Publishing of Minneapolis in May.
Copies will be available for purchase online through Amazon, Barnes and Noble, and other bookstores.
Through the years, Linda Morrison has spoken at various treatment centers in the metro area as well as Mankato and Colorado, both places are where Mike had friends.
"I do hope at some point it's going to open up so I can promote the book at treatment centers or conferences through different organizations," she said.
It's a hard conversation to start, but "I don't want families to be afraid. It's a topic that should be addressed. If you see the signs, we saw signs. When we confronted Mike, we didn't always follow through. It's important to really evaluate what's going on. Do you have money missing? Even if it's a small amount. Who is he hanging out with? What is he doing? Even if it's drinking or marijuana, still try to keep tabs on it. Never shut them out. It's tough to look back, but I think it's important parents are open about it."
She said her family always kept the lines of communication open, even when he relapsed.
"He knew he was loved unconditionally," Linda said.
The release coincides with National Prevention Week May 9-14, which was started by the Substance Abuse and Mental Health Services Administration. It's an annual national health observance focused on increasing the prevention of substance use and the promotion of mental health treatment.
That was by design, Linda Morrison said.
"Our family has made really good strides in our healing. As a family we have worked through this together," she said. "We have a strong faith. It's helped me get through this. Relying on God or a higher power, it has been invaluable to me. ... Our family is doing better than most. Not every family in these situations can say that. It's an important story to tell."