Eagan Rotary contributes to EHS senior celebrations
Eagan High School has had to remake its "Back to the Roaring 20s" prom celebration, relying on a virtual event for 400 students May 23 facilitated by Eagan TV.
The Prom in a Bag gift for all seniors will be picked up prior to the remote prom.
The bag contents help celebrate the event theme with a mini-prom poster to paste into yearbooks with characters wearing Roaring 20s style masks.
The bag will also hold Roaring 20s bingo cards to be played for prizes during the event, confetti, balloons, candy and other surprises.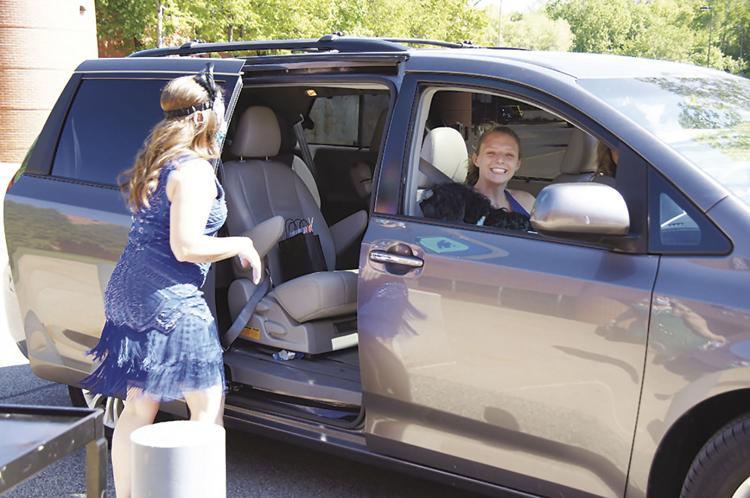 The online event will feature messages from teachers, teachers dancing, a masked faculty singer and reveal. Students will be able to share their photos on the Eagan 2020 Seniors Instagram.
People can watch prom on ETV Comcast Channel 20 or online at https://vod-eagan.cablecast.tv/CablecastPublicSite/watch/7?channel=7.
Eagan Rotary contributed $1,000 to help fund the alternate celebration.
The funds will pay a portion of the costs for the Prom in a Bag, Senior 2020 yard signs and gift cards for students volunteering to help with these celebrations.
"We are at a time to rethink everything, even high school prom events and graduation ceremonies," said Laura Helmueller, senior vice president of Bremer Bank and president of Eagan Rotary. "These students will represent Eagan as they move into jobs and career paths.
"They deserve a big send off, even if it has to be through touchless, remote celebrations. We wish them the best."
Rotary of Eagan was founded in 1987 and is affiliated with Rotary International.
The club has 68 members. The Rotary motto is "Service above Self" and guided by the Rotary Four-Way Test. Meetings are Wednesdays at noon at the Lost Spur Golf Club in Eagan. See eaganrotary.org and Facebook for more information.