The Dakota County Board of Commissioners seat in District 3 will be held by someone new for the first time in 15 years following the election this fall.
The seat attracted six candidates following the retirement of longtime Board Member Thomas Egan, who served as the commissioner for District 3 since 2005. 
The Minnesota primary scheduled for Aug. 11 will decide the two candidates who will go on to the November general election.
The Dakota County Board approves the county budget and spending. It oversees other county operations such as transportation, public works, health programs, libraries, parks, social services and county law enforcement. 
District 3 represents more than 56,000 residents and covers the cities of Lilydale, Mendota, Mendota Heights and parts of Eagan. 
The seven members of the County Board meets twice a month on Tuesdays.
Seema Maddali
Address: 4637 Lenore Lane, Eagan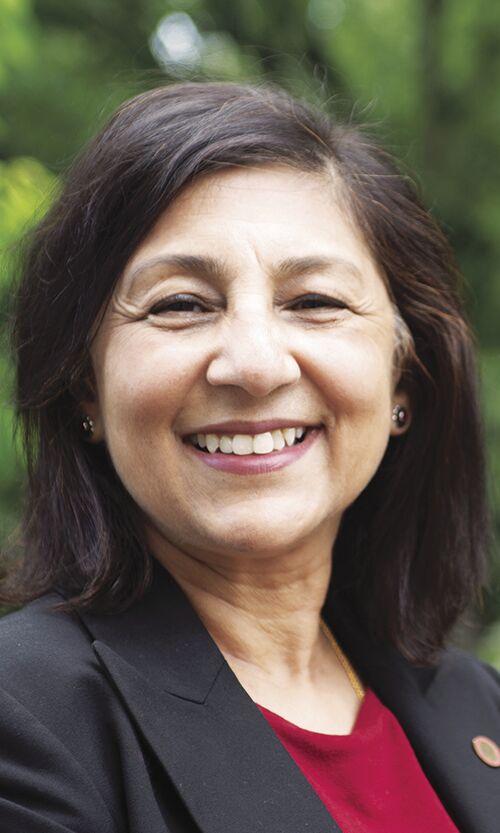 Family: Husband Raj Maddali, daughter Shivaali Maddali
Experience: I am an emergency room physician at the VA with 35 years of experience. I also have a master's in health care administration and have served in leadership roles in organizations that focus on community health expansion. Additionally, I volunteer at homeless shelters, Habitat for Humanity, and The Open Door Pantry.      
Why should people vote for you?
The recent world and national events have demonstrated that the so-called usual way of thinking and doing things may not be successful moving forward. We have had to face unforeseen circumstances, and in the future, we must respond to similar events swiftly, smartly, and off evidence-based best practices. Being transparent and supportive as we make deliberate choices based on objectivity would foster trust and galvanize economic and social well-being for all. My hands-on experience and energy, along with my collaborative, non-partisan approach will allow for actionable decision making that will prepare District 3 residents for recovery and future growth.       
What priorities would you like to address if elected?
My first priority is to restore the economy as we address the financial impact of the pandemic. This would be a multifaceted approach resting on the health of the community. Second, I intend to strengthen Public Health infrastructure by employing accurate data collection methods, increasing access to science-based interventions, and furthering education about best practices for health. These are key to pandemic recovery, prevention of recurrences, and preparation for future adversity. My third priority would be to increase civic engagement, as it is the cornerstone of a vibrant and healthy community and would facilitate restoration and progression of the economy.               
What separates you from the other candidates?
I am an average citizen, not a politician. I subscribe to the party of common sense and objectivity is my lens. My profession has taught me to be a problem solver, listener, relatable, and empathetic. I have seen suffering and joy all in a shift, too many times to count. I have, as my veteran patients would say, "boots on the ground" experience. I believe in the goodness of all and feel that collaboration and engagement are keys to success for any community. I am thankful for all I have and believe servile leadership is the best reflection of gratitude.       
Scott D. Johnson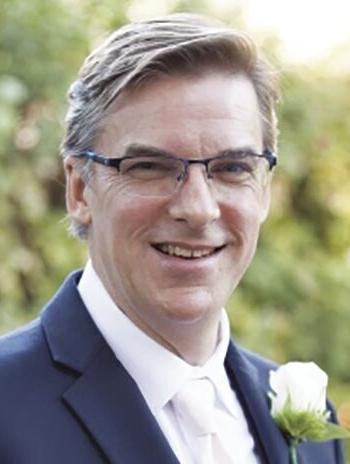 Address: 4745 Narvik Drive, Eagan 
Experience: I have 30 years experience as a financial consultant. My career has been helping people plan – budget - for their future. As a business owner and homeowner, I know what it takes to earn every dollar. Government needs to do a better job respecting that when spending our neighbor's money.
Why should people vote for you?
I have been an active, informed, member of the community my entire life. The world is run by those who show up. Sitting by and watching others make decisions on how our community should live, work, and play calls for ethical leadership. The manner in which our representatives spend their neighbor's money needs someone who respects the work it took them to earn it. I believe government leaders need to view the taxpaying citizens with greater respect and deference, for the money they are taking out of the family grocery budget to spend on other needs. Plan, Protect, Prioritize.
What priorities would you like to address if elected?
Keeping it affordable to live, work, and play in Dakota County. 1) Live – Affordable housing for all ages by keeping property taxes low, efficient roads, utilities, clean and safe neighborhoods that allow people the ability to choose to drive, walk or bike to their destinations. 2) Work - If taxes and regulations become too burdensome, business will leave. If people cannot find good jobs near where they live, they will move away. 3) Play – We have the best wooded parks, streams and lakes. By far the best metro oasis is in Dakota County. I will always put a top priority on park maintenance budgets and keeping Dakota County Parks Wild.
What separates you from the other candidates?
I have been an insurance agent and financial planner for over three decades. I know the difference in budgets of what a need vs. want is, and how to prioritize budgets. My entire business career has been based upon the idea of personal fiscal responsibility and helping my clients attain their goals by planning, prioritizing, and protecting. Government should also operate that way. I hope you will vote for me on Aug. 11. Let's work together to keep Dakota County a great place to live, work, and play.
Janine Hudson
Address: 4070 Rahn Road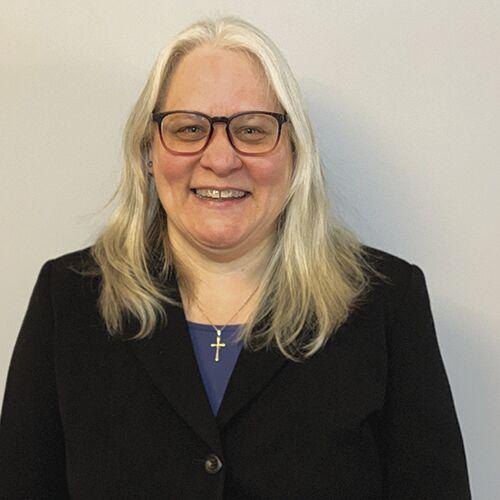 Family: I have five adult children
Experience: I have worked in social services for 25 years. I have been politically active since high school. I most recently have served as a delegate and precinct chair.
Why should people vote for you?
Social Services is the county's biggest expenditure, and I am the only candidate who has social service experience. I have worked in child protection, mental health and homeless. I am currently a financial worker who issues SNAP, health care and cash programs for families in Hennepin County. I have recently been reassigned to work in a COVID-19 homeless shelter in Hennepin County. I was a homeless teenager who needed the social service system to be able to move from poverty to employment. I would not be a college graduate had it not been for the assistance I received from social services.
What priorities would you like to address if elected?
Dakota County needs to address homelessness and the disparities in housing. Every resident is entitled to a shelter with their own bed and a locker. We need senior housing for individuals with a criminal record, many of which are 30 to 40 years old. We need financial workers in our poorest schools to provide services for families. Social Services needs to bring back case management to the county. I will ensure the county adequately services the needs of our increasingly diverse community. As a commissioner, I will ensure our Sheriff's Department has the most up-to-date training and that we properly fund transportation needs. If elected, I will also keep our parks forever wild.
What separates you from the other candidates?
I am the only candidate who has social service experience. No current commissioners have this experience. I have worked in social services for over 25 years. I have been blessed to have moved up and out of poverty, and I have been honored to serve those in need. By having the ability to move from poverty to prosperity has enabled all of my children to avoid the pitfalls of poverty.
Gary Huusko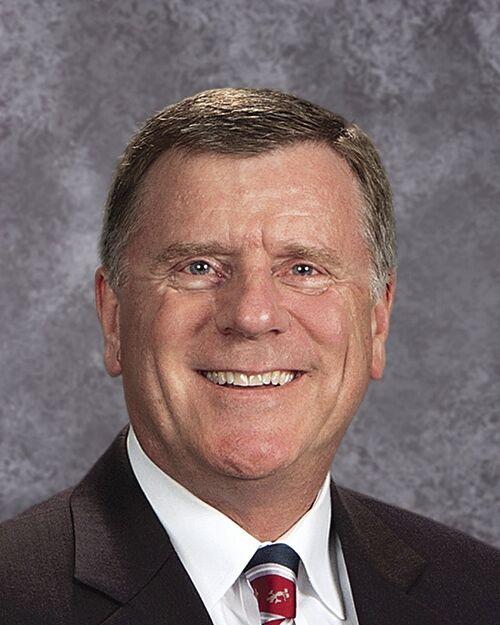 Address: 718 Bridle Ridge Road, Eagan 
Family; Spouse Laurie, daughter Tara and son Tyler
Experience: I'm a small business owner and have over 25 years of leadership and community experience serving as an elected or appointed member of the ISD 196 School Board, the Eagan Advisory Planning Commission, the Eagan Foundation Inc., the U.S. Math Recovery Council, and area Chambers of Commerce and Rotary clubs.
Why should people vote for you?
I'm the candidate with the most business and leadership experience. At the end of the day, the Dakota County Board is a governing body and to operate effectively, the board needs leaders who know how to manage budgets, listen to and work with the community, and get things done. I believe that I am this person. I am a small business owner, have significant leadership and community experience, and a proven track-record of actions leading to results.
What priorities would you like to address if elected? 
I will seek out and establish partnerships with the business community, schools, and community groups to provide more education and awareness of systematic racism, and how we, individually and as a society, can eliminate it. I will work to provide adequate, affordable, and accessible housing options to enhance communities and workforce availability. I will also focus on improving and expanding transportation options and infrastructure for safer, more efficient travel for commuters, pedestrians, and bicyclists to meet the needs of Dakota County employers and workers.
What separates you from the other candidates?
I have insights as a small business owner, connections to community groups and businesses within the county, and a proven track-record of implementation and results. This experience differentiates me from the other candidates. I have served as the chair of both the Dakota Regional Chamber of Commerce and the Apple Valley Chamber of Commerce and have been the only person to serve as president of both the Eagan and Apple Valley Rotary clubs. I believe the County Board needs commissioners who have the know-how and expertise in implementing change along with the budget and fiscal experience to make it happen. 
Diane Anderson
Address: 4295 Eagle Crest Drive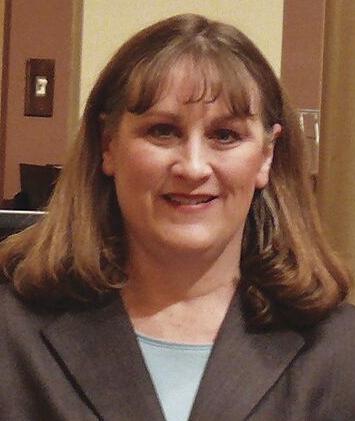 Family: Married with two sons 
Experience: As a former state representative, I gained knowledge and experience regarding community services programs, health care, mental illness, group homes and homelessness. Volunteer advocate at state Legislature for 29 years. Former small business owner and mediator. Mortgage business for 12 years. B.S., Housing, University of MN, business and math.
Why should people vote for you?
I have a demonstrated track record as a strong, proactive leader, advocate and organizer. I care about people and making sure government is responsive to your concerns. I will work wisely, efficiently, and protect families from wasteful government spending. I care about what is happening to our economy and empathize with the people who are unemployed. You can count on me to represent your interests and fight for our common concerns. I have experience as a state representative and knowledge of community services programs. Dakota County needs to remain a great and affordable place to live, work and play. 
What priorities would you like to address if elected?
Work to mitigate the impacts of the COVID-19 virus on our economy, jobs, and businesses and ensure the delivery of county services. Increasing jobs in Dakota County is a priority and will benefit many people. It is important to provide for our transportation needs by improving the roads and infrastructure. Homelessness and senior housing are concerns I share with many of you. I bring housing experience and will work tenaciously to improve this situation. I will work to promote and preserve the parks and environment. Clean water and a healthy environment are essential for our quality of life.
What separates you from the other candidates?
My common sense values and leadership skills. I will be an advocate for you which is not new to me. My 29-years of experience as a volunteer advocate at the Legislature working to assure the needs of citizens are met. My long-standing relationships with state legislators from both parties and ability to work effectively with all political affiliations will be a valuable asset. I work well with state and local officials. My knowledge and experience regarding community services programs. I will strive to bring transparency to the County Board meetings so you will know how your dollars are being spent.
Laurie Halverson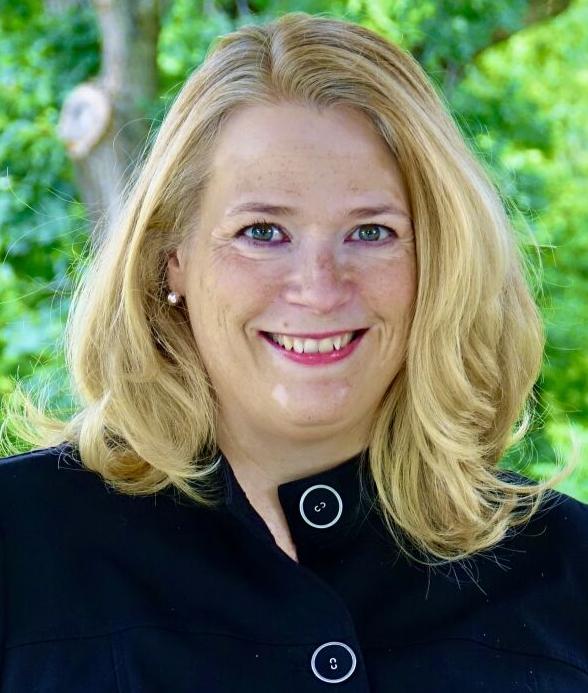 Address: 665 Brockton Curve
Family: Spouse Jason and one son
Experience: I have lived in Dakota County for 20 years, and I'm completing my fourth term in the Minnesota House. I have led on critical policies including health care, homelessness, campaign finance and paid family leave. I am a recognized leader in health and human services and chair the House Commerce Committee.
Why should people vote for you?
County policy has a big impact on our day-to-day lives, yet it is often an unseen level of government. I want to ensure that citizens have an impact on our county priorities, and I will reflect the voices from our community in public policy. I will work with the community to improve bike and pedestrian safety, support local public health and greater access to health care, increase affordable housing options, improve transportation and transit, and invest in supports for seniors. I will also make it a priority to ensure that equity is a priority in all county policies.
What separates you from the other candidates?
I have extensive leadership expertise working on behalf of the people of Dakota County. I will work to connect citizens to government and will be a voice on issues that matter most to our communities. I am a proven leader and have been frequently recognized for my ability to bring people together to solve problems. I have deep local roots and I'm a dedicated community volunteer. I understand our community values and I listen to our residents to understand what we can improve. I look forward to bringing my expertise in health and human services policy to the board.
Andy Rogers can be reached at andy.rogers@ecm-inc.com.