Food will be donated to The Open Door Food Pantry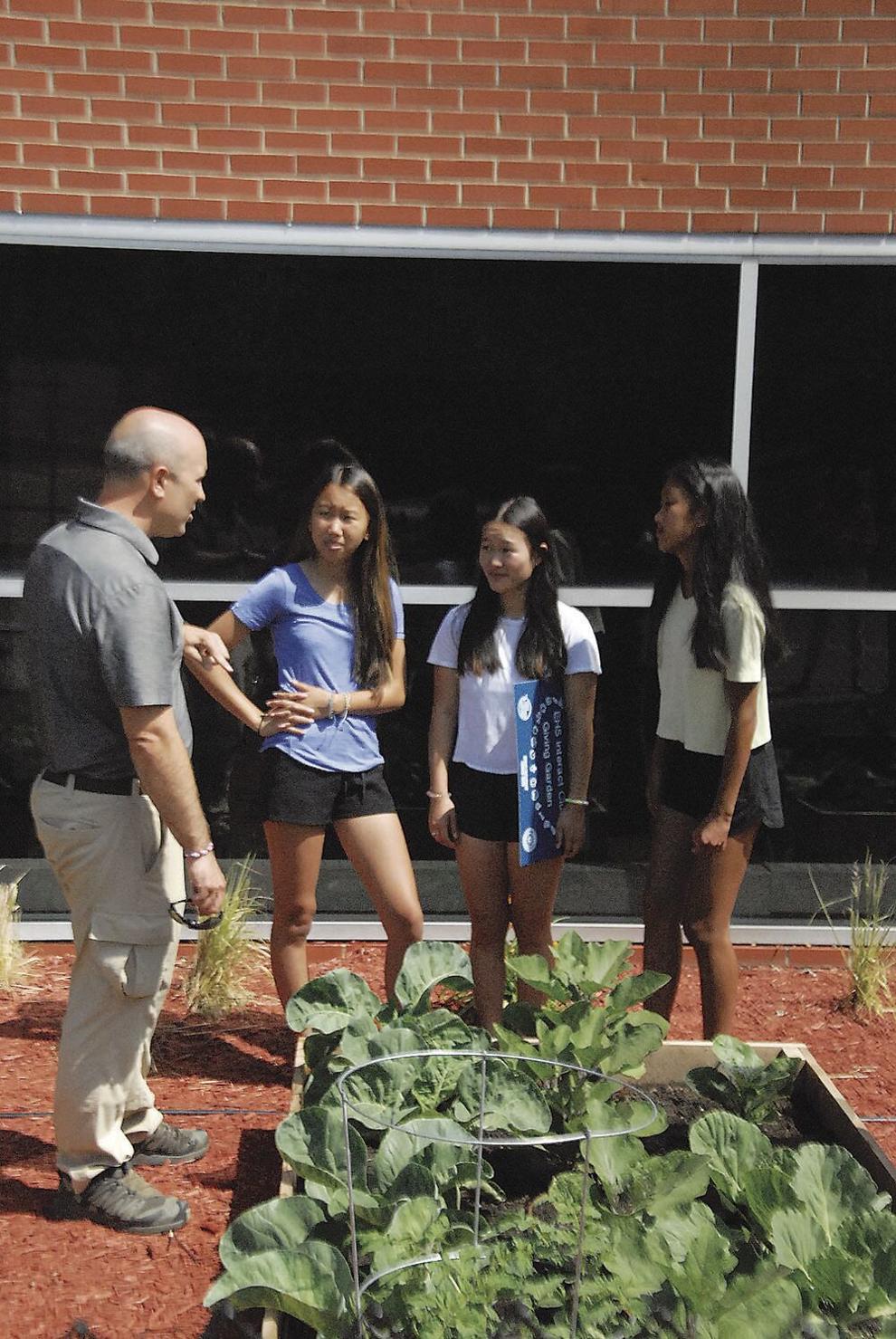 Some Dakota County residents will be eating a little better thanks to the efforts from a group of students at Eagan High School.
The students, along with The Open Door Food Pantry and the Eagan Kick-Start Rotary, worked together during the past few months to build a community garden at the school.
EHS students Emily Wong, Katie Wong and Rachel Wilson "planted the seed, so to speak," said Bill Wirsbinski, EHS teacher and Interact Club adviser. "They're the ones who took the initiative."
The students reached out to The Open Door to see about putting together a Giving Garden where residents maintain a garden and donate its harvest to The Open Door.
Thanks to a grant from the Eagan Rotary Club, the garden is in full bloom.
"Through a couple weeks worth of work, the garden was built and all the food is in the ground," Wirsbinski said. "All that food will go to The Open Door."
Wilson said they first came up with the idea in March 2020.
"We were talking about how everything was closing down and there weren't a lot of volunteer opportunities," Wilson said.
Emily Wong said they visited other community gardens for inspiration.
"We asked The Open Door what was successful," Emily Wong said. "Plants like broccoli and cauliflower tend to be popular. We started the seeds indoors in spring. It was fun building the actual garden and learning how to use the tools. I didn't know how to use some of them."
The staff at EHS got involved, including helping give the garden a water source.
"There were a lot of volunteers who came together that were super helpful on this," Katie Wong said. "The three of us could never have done this ourselves."
They're hoping this is just the beginning. After they graduate, they hope other students will take it over.
There are several community gardens throughout Eagan to help residents and families with food insecurity through The Open Door.
Alpa Goswami, Garden To Table manager, helped the students put the garden together.
Garden To Table is another program where The Open Door provides a plot and necessary materials so people can either grow food for themselves or donate it.
The Open Door Executive Director Jason Viana said one of its biggest goals is to provide healthy food to clients.
"People don't always have access to the healthy food like fresh vegetables," Viana said. "That's a big thing for us. Some of the cheaper food just isn't as healthy."
The Open Door is always seeking more volunteers and donations.
Viana said people often have more vegetables in their own garden when its time to harvest, so they donate it to The Open Door.
The Open Door dramatically transformed its operations in the past year nearly doubling the amount of families it serves.
In a typical year, they served about 14,000 families each month. As of last April, they served upward of 20,000 a month.
Its mobile lunchbox program, which delivers school lunches to students to in several area districts, has expanded "14-fold" this summer Viana said.
They also served tens of thousands of new people for the first time in 2020.
The Open Door hired more staff, leased more warehouse space and leased a new refrigerator truck since the beginning of 2020.
"We changed every aspect of our operation and maintained it for an entire year," Viana said.