Five seek three seats in 191
A field of five candidates for three seats on the Burnsville-Eagan-Savage District 191 School Board met in a candidate forum Oct. 7.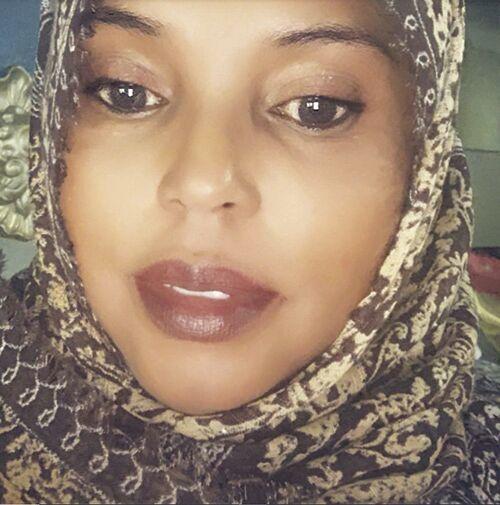 Candidates expressed concerns and optimism about the district and spoke of its diversity, which is reflected in the slate of candidates.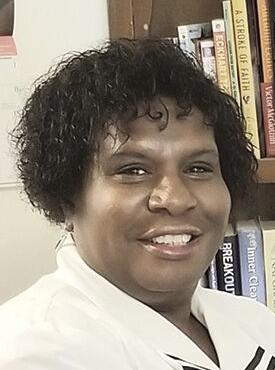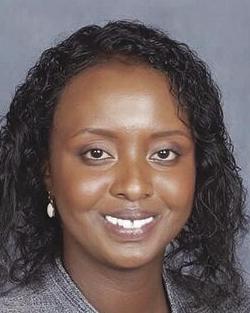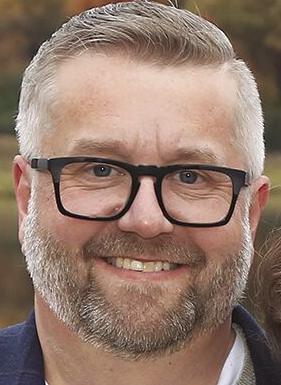 Two — Hodan Ahmed and Suad (Sue) Said, are Somali American, and one, Toni Conner, is African American. One-term Board Member Eric Miller is the lone incumbent in the race, which also includes Anna Werb.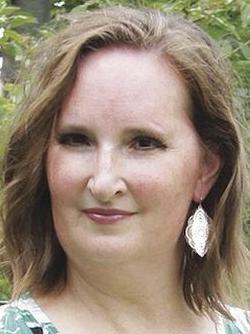 Board members DeeDee Currier and Darcy Schatz aren't seeking re-election to four-year terms.
"I think there's fear in some families when it comes to any type of change in our community," said Said, a 2005 Burnsville High School graduate who went on to a social work career and has four children in the district. "But I hope that you can see me as an example of how far our community has come. My knowledge and my openness and my empathy and everything that I am today is mostly because of this district."
Ahmed, who has worked at the district's Diamondhead Education Center as an early childhood cultural liaison and is now a cultural and family advocate in neighboring District 196, said the board needs diverse representation.
"We are a well-diverse district," said Ahmed, whose three children attended 191's Gideon Pond Elementary, where she was a Parent-Teacher Organization member, and who now has two sons at 196's Apple Valley High School. "And to close the gap, we have to have everybody on the table. It doesn't matter how sympathetic you are and your knowledge for a different community. Unless you walk in somebody's shoes, you don't understand their struggle and their need."
Miller, of Savage (the other candidates are Burnsville residents), said he welcomes the diversity while emphasizing his experience as the race's lone incumbent.
"My perspective on this race is that you get three votes, and I'm asking for one of them," said Miller, a father of three children at Harriet Bishop Elementary and Eagle Ridge Middle School, who also touted his MBA, corporate experience and leadership in community organizations. "I'm asking because I believe that experience is important."
In line to be elected board chair next year, Miller said he's had an eventful first term dealing with superintendent hires, "budget conversations," contract negotiations, school closings and the coronavirus pandemic.
Werb, who has one child who graduated from Burnsville High School and two more at William Byrne Elementary, said she views the district's challenges through "a racial equity lens and a health equity lens." Her interest in running grew from being "immersed" in the Byrne PTO, and her focus on racial and health equity are informed by her work for health insurer Blue Cross Blue Shield, Werb said. She called for a "more robust racial equity policy in our district."
"I believe that what we have is unique and important and I want to see that thrive," Werb said. "And I feel that it's in my heart, and my duty, to step in and bring together the community and see how we can work collaboratively to turn around some of the negative that we've had, get everyone back to where we can be and I know we can be as a community and a district."
Conner, who has worked as an AVID program tutor in District 191 middle schools and as a paraprofessional and special education teaching assistant in Inver Grove Heights District 199, said students need more help with emotional health and life skills and called for new elective courses in those areas.
"Since I am a person of color, I feel I can better advocate for this growing population of students in our district," Conner said.
Declining enrollment and budget shortfalls are nagging problems, candidates said.
Miller said he's "deeply concerned about the growing number of people that are moving out of our district," but the district needs to "celebrate wins" while facing the challenges.
He touted innovations such as the high school Pathways programs, the district's many long-tenured teachers and its investments in student supports such as cultural liaisons and school psychologists. The district has surveyed exiting parents and is working on a public relations plan to turn the enrollment tide, Miller said.
"I know for a fact that my kids get programming right now that they would not be able to get in neighboring districts around us," Miller said. "The families just don't understand that, and they need to be told that repeatedly."
"Budget, budget, budget" is a key challenge, said Said, adding that parents must be more involved in decisions, especially parents in minority communities.
But she said communication in the district has improved since she was a student, and students and teachers form close relationships.
"I don't think I had that growing up. I don't think I could call a teacher a homey," she said. "The point is, the communication has gotten so much better. I think educators here are top-notch, and I appreciate everything they do."
Werb, who is involved in diversity and inclusion efforts in her workplace, called for creation of a racial equity council in the district. She said the district should explore a community school option, in which an array of resources and supports are embedded in the school program.
It could "attract new families to our district because of the way it treats the whole student – their whole health."
Conner and Ahmed called for more teachers of color in the district. Its diversity could be a calling card to entice teachers of color from other districts, Conner said.
Ahmed said community and faith leaders, not teachers, should be on the front lines of addressing social problems such as food insecurity.
"That breaks my heart," she said. "We need to come together as a community and figure out how we can help those kids, those little ones, who worry when they go home, What am I going to have tomorrow for breakfast, what am I going to have for lunch and what am I going to have for supper?"
The forum was held virtually and sponsored by the League of Women Voters of Dakota County.