Primaries set in both 51A and 51B
The primary election Aug. 11 will be significant for the DFL Party in Eagan and Burnsville.
Two candidates have filed to run in the DFL Party for the state representative seats in District 51A and 51B.
The primary election determines which partisan candidates will be on the ballot in the November general election.
In District 51A, which includes northern Burnsville and western Eagan, incumbent Sandra Masin, who was endorsed by the DFL, and Justin Clark are on the ballot.
In District 51B, which includes eastern Eagan, the DFL-endorsed candidate Liz Reyer and Mike Maguire are on the primary ballot.
Introductory questionnaires for the Republican candidates Patrick Zurick (51A), and Fern Smith (51B) ran in the May 1 edition of Sun Thisweek Burnsville-Eagan following their endorsements. They can be viewed online at https://tinyurl.com/y74uw878.
In May, the candidates for the DFL party were uncertain because incumbent Laurie Halverson announced that she would not seek re-election in District 51B and the filing period was open.
Now that it's closed and absentee voting has begun, here are the introductory questionnaires:
District 51A
Justin Clark
Address: 13205 Parkwood Drive, Burnsville
Family: Married to my incredible wife Ashley, who works as a social worker for Fairview at the University of Minnesota. We also have two amazing dogs named Ranger and Penny Lane.
Qualifications: I understand the importance of good leadership; the ability to take charge of a situation, listen to all of the facts, as well as the experts, and make an informed decision. I have a bachelor's in political science, as well as public administration, and urban and regional planning. I then obtained my master's degree in public interest communications all from Florida State University. Currently I am running my own small business What's Next Media Group based out of District 51A, which works with small businesses to develop marketing plans in their respective communities. Prior to starting a small business, I worked in a variety of positions. I served in governmental affairs for Who We Play For (a nonprofit organization that works to prevent student athlete sudden cardiac arrest deaths), I worked with the Department of Transportation on major roadway projects from concept to openings, and I worked as the director of communications and marketing at Chick-fil-A.
Why are you running?
I was raised to live with integrity, and the thought that if you can help your neighbor you should do so. I believe my knowledge of the issues, and my experiences put me in a great position to truly represent positive change for my community. I see a point in our nation's history, where it is time for my generation to stand up and make the difference we believe in; not just sit around complaining about the communities we live in. I believe in working with everyone, I know that I can pass legislation that is going to best serve my neighbors, and I want to bring the ideals of District 51A to the State House.
What are your top three issues? How would you address them?
Education is the cornerstone of my platform. We are going to solve many of issues by focusing on the future of it. We need representatives who have taken online classes to make decisions regarding the future of education. We need more dual enrollment and tech workforce programs. Students who are able, should be graduating with credits toward an associate's degree, or advanced training allowing them to get jobs after graduation. I want to give students more options to create true equity in schools.
Despite what the stock market is doing, we are entering a grave economic situation. Many people are out of work, through no fault of their own. We are seeing small businesses close from a lack of customers. We need to offer ways for local businesses to stay open in the long run to keep residents employed.
We need to focus on public transportation; extend the light rail and provide adequate bus stops to ensure a safe and timely commute. It's also time we not just to fix roads, but ask how we can improve them. As smart vehicles become more of a reality, it's important to create roads that work with them to make driving safer.
What experiences have prepared you to be a legislator? Why?
I have experience working for state government, nonprofits and the private sector. My well-rounded knowledge allowed me the opportunity to start my own business, What's Next Media Group. The capacity to have conversations and listen to people from all walks of life gives me the familiarity to best represent those around me. I think District 51A deserves a loud voice in the Legislature, one that will stand up for the convictions of our community, and I believe I'm the one who can best serve if given the opportunity through your vote.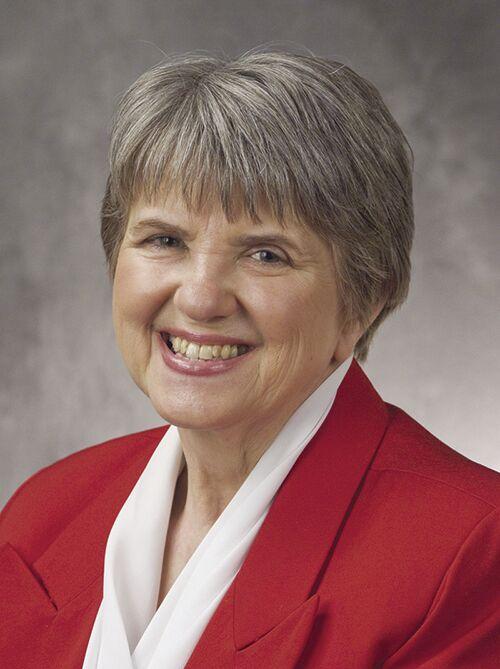 Sandra Masin
Address: 1795 Carnelian Lane, Eagan
Family: Three children: Rob, Laura and Randy. Four grandchildren.
Qualifications: Eagan City Council member, Eagan Parks Commission, Burnsville-Eagan-Savage Communications Commission, District 191 Community Education Commission, League of Women Voters.
Why am I running?
I have lived in this community for a long time and have raised my children here. I have always believed that it is important for a parent to make sure their children have the opportunity to reach their potential. So, whether it is in church, the school district, athletic programs, the city, I have worked to make sure there are programs available. Community involvement has always been an important part of my life. There are still issues that I still want to see resolved, so I am asking for your support to represent you for another term in the House of Representatives.
My top three issues? How would I address them?
The current pandemic illustrates how important it is that everyone has access to quality health care. If only one person still carries the virus, the rest of us are still at risk.
The environment and climate change must be addressed. We have this one planet and it is critical that we leave it in a condition that sustains us and future generations.
Education, transportation, workers' safety and civil rights are also major concerns. Education is the third issue because a good education is essential to succeed in today's global economy. I also believe that an educated electorate is critical to maintaining our republic. Funding early childhood education makes sense since so much development takes place in the first few years. I believe the state should fund education more, so all districts are in a position to provide quality programs. Some districts simply do not have the financial resources they need.
What experiences have prepared you to be a legislator?
Being a legislator is a unique role. I would say my community involvement and leadership roles have played an important part in preparing me for the Legislature. My work on commissions, boards, and the City Council provided me with the exposure to many different people and environments. In asking for your support now, I have earned seniority, am a committee chair, have the respect of my peers - on both sides of the aisle - and have proven that I know how to get things done for my community. What I have found is most important in my experience is that my position is really to act as a bridge. People usually know how to solve their own problems, what is most helpful is to get them to the right resources. That is where my experience plays a very important role.
District 51B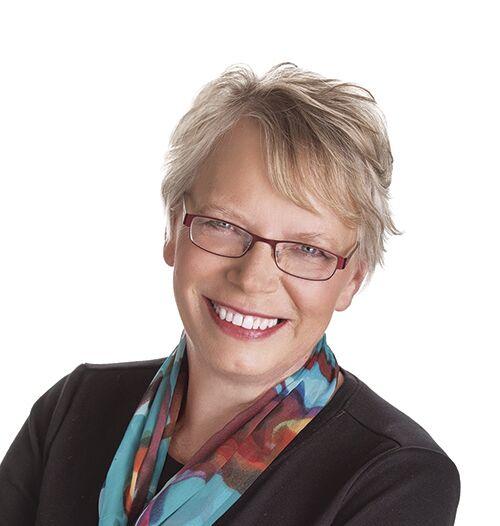 Liz Reyer
Address: 3485 Promenade Ave., Eagan
Family: Husband Jim, four adult kids
Qualifications: A career with 30 years of leadership focused on solving complex problems in health care, research, and technology; leadership coach and author of the weekly business "Coach's Corner" column; M.A. in political science, focused on public policy.
Why are you running?
We need a new style of leadership as we move into 2021 facing an ongoing pandemic, a growing crisis with climate change, and the pervasive scourge of racism. We need leadership based on collaboration and genuine inclusiveness. I'm a good problem solver and I know how to get things done. But, I'm running to fight for those left out of so much of the opportunity offered to others in our country, in particular Black and brown people, faith communities, people with disabilities, and the LGBTQ community. I commit to speaking out and pushing policies that address this, and I will ensure seats at the table for all communities. This is how we will: 1) address the health and economic challenges of COVID-19; 2) solve problems with policing and the justice system, 3) achieve meaningful health care reform; and 4) take on the climate crisis.
What are your top three issues? How would you address them?
I'll focus on health care, criminal justice, and climate, involving all affected communities in developing and passing great legislation.
Health care: Everyone has a right to worry-free health care. That's why I support universal health care and will look at a range of options, including Medicare for all. In the short run, we should make MinnesotaCare available to all, while addressing costs in the system to make it more sustainable.
Criminal justice: Communities of color suffer heavily at the hands of excessive policing. I support the People of Color and Indigenous Caucus plan to reclaim community oversight, reform accountability, and reimagine public safety.
Climate: We've run out of time and must take immediate action to address our climate crisis. I'll address this in a jobs-focused way, providing incentives for green industry to fix our climate as we meet day-to-day needs of Minnesota workers and families.
What experiences have prepared you to be a legislator? Why?
It would be easy to dwell here on academic or professional credentials, which provide the skills I'll need as a legislator. But the most important experiences are those that shape character. My life is rich in challenges that I've faced and grown from, from growing up in an alcoholic family marked by gun violence to experiencing domestic abuse and single parenthood as a young adult. Yet, I've also benefited profoundly from public support to finish college and receive the care my son and I needed. These experiences give me deep insight and, as a good legislator must, allow me to operate from compassion with a special openness to new points of view arising from the lived experiences of others. I've also invested in relationships I'll need to succeed, particularly in the progressive and activist communities. This prepares me to bring forward the types of innovation that we most need.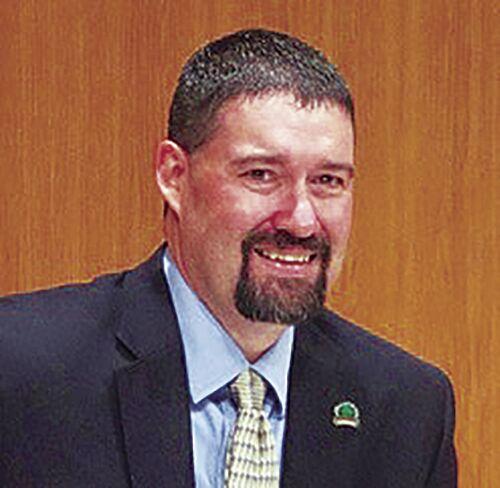 Mike Maguire
Address: 1331 St. Andrew Blvd., Eagan
Family: Married to Janelle Waldock for 25 years in August, Janelle works on racial and health equity issues at Blue Cross and Blue Shield of Minnesota in Eagan. Son Ian,18, is a 2020 graduate of the School of Environmental Studies.
Qualifications: First elected to Eagan City Council 2002-2006, elected mayor of Eagan in 2006, re-elected 2010, 2014 and 2018, term ends 2022.
Why are you running?
Rep. Laurie Halverson's decision not to seek re-election leaves a void of leadership and experience that I'm running to fill. We are living in challenging times with the uncertainty of the COVID-19 pandemic, our economy in recession and the additional pandemic of racism and violence heightened in the aftermath of George Floyd's killing. Our next 51B state representative will be faced with difficult choices on issues that are critical to the success of Eagan's families and businesses like education funding, health care, economic recovery, job growth and more. I'm running because these challenging times call for experienced leadership that has successfully navigated such challenges before.
What are your top three issues? How would you address them?
The COVID-19 pandemic threatens the health and economic security of the most vulnerable among us and has laid bare our most jarring inequities. My focus is on strengthening our social and economic safety net to ensure Minnesotans' economic security and facilitating an inclusive economic recovery that addresses institutional racism and the root causes of inequity. Housing stability is a foundation of economic security, opportunity, educational success and positive health outcomes and is my top issue. I will also use my experience as mayor of Eagan to focus on economic development and job creation. Finally, we need to adequately fund and build out our transportation and transit system in the metro area and I will advocate for dedicated funding and bonding projects that will have an economically stimulative effect.
What experiences have prepared you to be a legislator? Why?
My almost 20 years of experience serving the people of Eagan and District 51B makes me the best prepared candidate to hit the ground running at the Legislature. In my time as mayor, Eagan has experienced recession and recovery. We've redeveloped areas of the city to bring the Twin Cities Outlet Mall, the Eagan Commons shopping area, the Minnesota Vikings and more to Eagan. I've been a regional and statewide leader serving as the co-chair of the Regional Council of Mayors, chair of the Municipal Legislative Commission and as a member of Governor Dayton's Minnesota Housing Task Force. Through these roles and others I have experience in and around the legislative process and I've developed positive working relationships at the State Capitol. With the continued support of District 51B voters, I will go from city hall to St. Paul and be as effective a legislator as I've been a mayor.