Mohamed Farah used to think of manufacturing as simply being a place with an assembly line that puts things together.
He said he was intrigued to learn that manufacturing can be broader than that after being one of over 60 students from Como Park and Harding senior high schools in St. Paul to tour Uponor's Apple Valley headquarters Oct. 12.
Farah, a sophomore at Como Park, said he found the experience to be interesting because there are jobs in many different sections of the company including working in a warehouse, transportation and sales.
"It's very different from what I thought," he said.
Uponor hosted students as part of a manufacturing awareness day the company organized to celebrate Manufacturing Month. The students spent the morning exploring what Uponor looks like and learning about the experiences required for obtaining today's manufacturing jobs.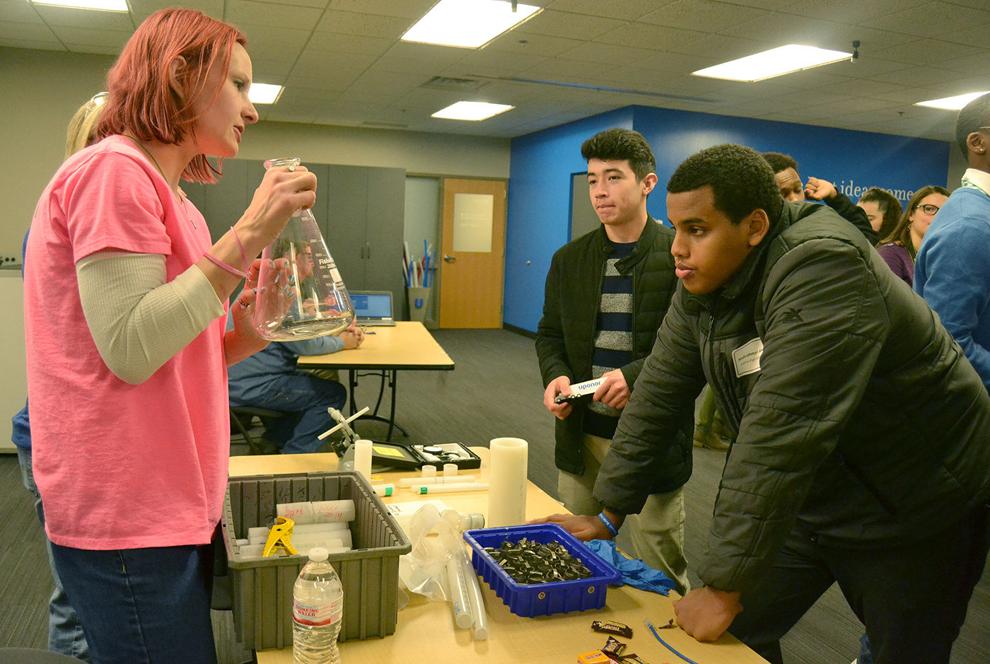 Many high school students don't know much about manufacturing and skilled trades or don't have a connection with them, said Erin Woodward, Uponor manager of brand and corporate responsibility.
"We wanted to bring a group of students here today (Oct. 12), where we could raise some awareness and interest in those industries," she said.
Companies like Uponor are facing a skilled labor shortage. Woodward believes this is due, in part, to students hearing from a young age about taking a four-year degree path after high school. Two-thirds of all jobs in the United States require a two-year degree or less than that. The company values four-year degrees but it wants students to know about the other post-secondary education options available to them, she said.
Uponor routinely hosts tours with students from Rosemount-Apple Valley-Eagan School District schools like Apple Valley and Eastview high schools and Valley Middle School, but the Oct. 12 event was different, Woodward said. The company wanted to broaden its reach beyond those schools, so it partnered with the Brooklyn Park-based nonprofit BestPrep to get connected with some other schools.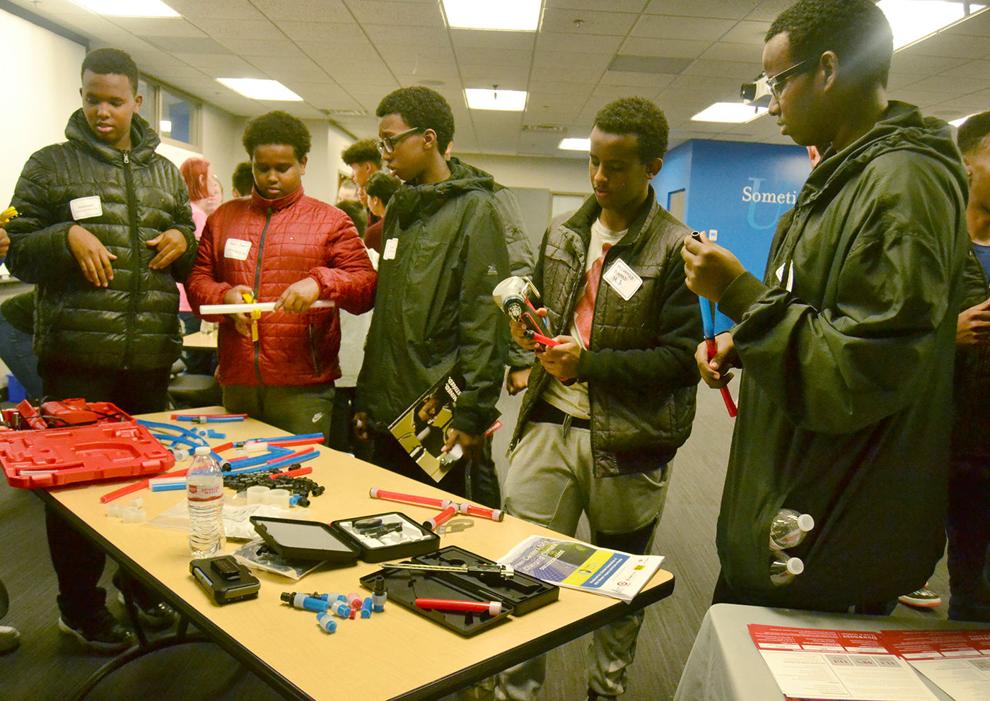 "We reached out to them and said, 'We want to introduce a bunch of kids to this.' They chose the high schools, they organized the logistics to get the kids here," she said.
Woodward said the Oct. 12 event also was different because Uponor invited other representatives in manufacturing from outside of the company to speak on a panel to the students. The panelists included Dean Corrigan of Fourmation Sales; Amy Walstien of the Minnesota Precision Manufacturing Association and Matt Lind of Legend Companies. They were asked to go through a-day-in-life descriptions of their jobs along with talking about the most important training or skills needed to be hired in their positions.
During the event, students were able to tour Uponor's facility to see the process of making its PEX tubing and were able to talk one-on-one with Uponor employees as well as representatives from Dakota County Technical College, Dunwoody College of Technology and the nonprofit group Climate Generation. Students were offered hands-on experiences such as using a tool or making an expansion with the PEX tubing.
Woodward said Uponor was excited about being able to pass on nuggets of information that might affect some of the students' futures.
"It might just create a different option for them in the future and that's what we're most excited about doing," she said. "So we're hoping to do more events like this where we can broaden perspectives."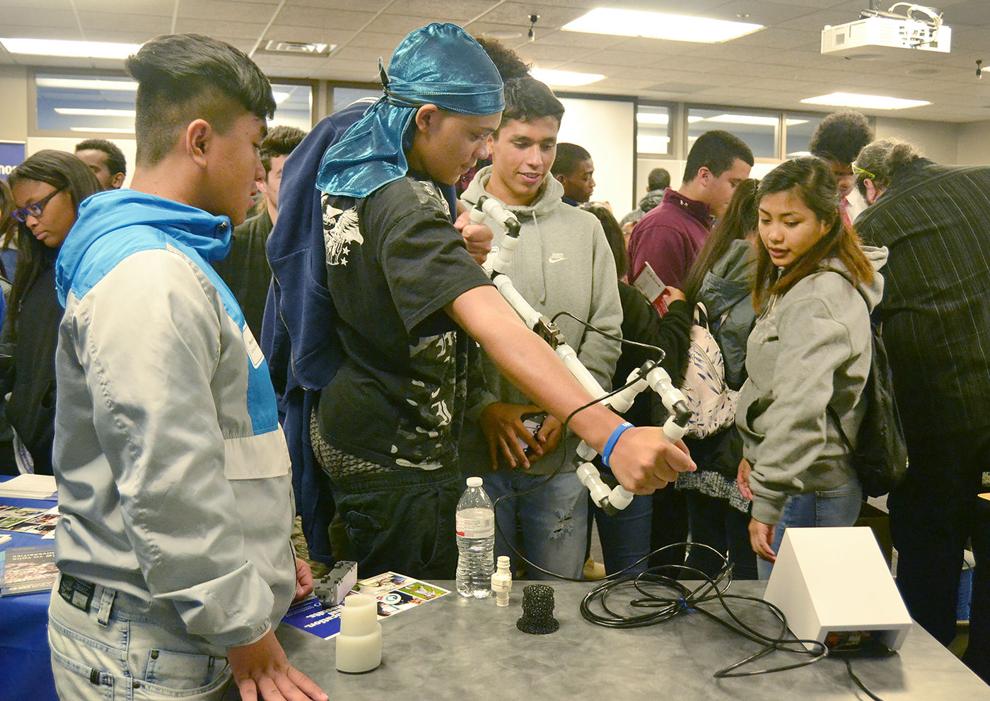 Kris Somerville, a business teacher at Como Park Senior High School, said their students can never picture themselves working in these types of businesses if they aren't able to experience what the business is like for themselves. Many Como Park students are not able to get into companies like Uponor or have no connection to someone who works in those types of businesses.
Somerville hopes a light bulb goes off for some of these students and they can picture themselves working in a Twin Cities-area company.
"We have never done a manufacturing tour before and I think it's been really helpful to see the students actually being able to touch things and talk to people one-on-one," she said.