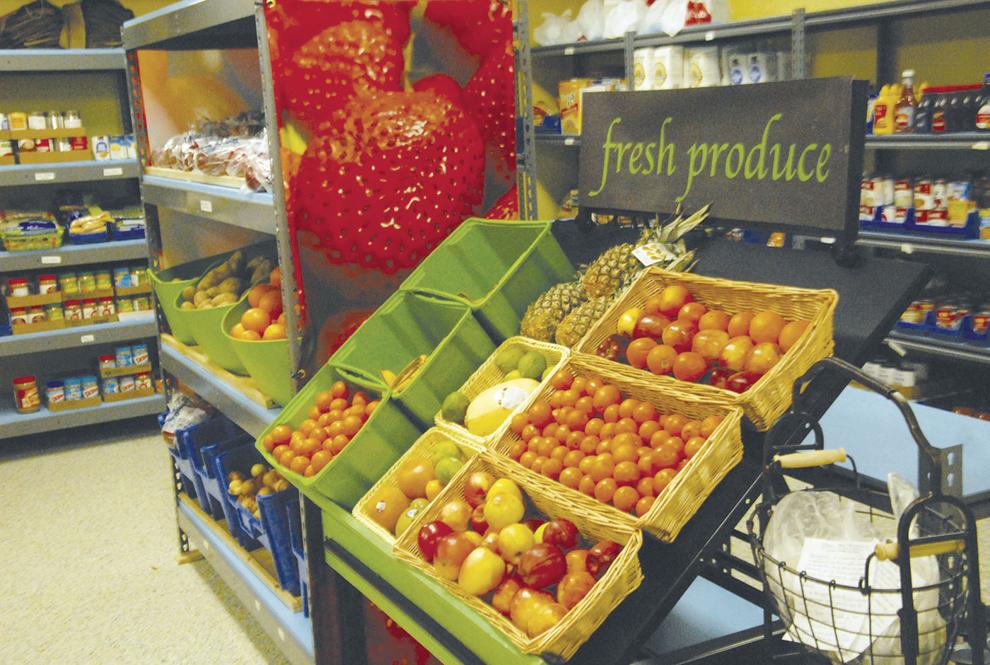 Project allows for more programming, access
Rosemount Family Resource Center is back open and it's bigger than ever.
An expansion project, which began last summer, tripled the size of the location, allowing 360 Communities to deliver more healthy food and offer more programming to residents in Rosemount, Farmington and Apple Valley.
"The new space creates a higher standard of care as 360 Communities delivers safety and stability to members of the community," 360 Communities CEO Jeff Mortenson said.
The expansion added an activity room and support offices along with a reception and waiting area, which opened up more space for its food shelf.
Last year the Rosemount Family Resource Center helped 2,609 people by providing thousands of pounds of food and by helping families financially with rent and utilities.
Lisa Lusk, director of programs and operations, said the additional space allows 360 Communities to operate a choice-model food shelf where families shop as if the were at a grocery store instead of receiving a prepackaged bag of items.
"We've increased the health and nutrition of the food we've got out there," Lusk said.
The Family Resource Center will also have room for services such as such as homework help, violence prevention and intervention programming, and other support groups.
Through a partnership with Dakota County, individuals can sign up to meet with a worker to apply for programs such as MNsure and Supplemental Nutrition Assistance Program benefits. They've also forged partnerships with Allied Services to help with homeless prevention and Vermillion Bank to help with financial education.
Mortenson said during the open house last week that they're trying to break the stigma of those who may need extra help.
That stigma can be a barrier to getting on your feet, he said.
He said he's grateful for all the support they've received through the years including volunteers, elected officials, local businesses, community groups, churches and beyond.
Built by the city of Rosemount in 1997, the building expanded from approximately 1,600 square feet to 3,320. It's been leased by 360 Communities since 1998.
Officials at the city worked with state Sen. Greg Clausen, DFL-Apple Valley, to get $450,000 from the bonding bill to help pay for the expansion. The city used capital improvement project funds for its portion.
"They help a lot of people in the community," Park and Recreation Director Dan Schultz said. "It's a go-to location for many people that have a lot needs."
Rosemount Family Resource Center is located at 14521 Cimarron Ave. W. More information is available at 360communities.org.