Metra Farrari's "All The Blues Come Through" released June 11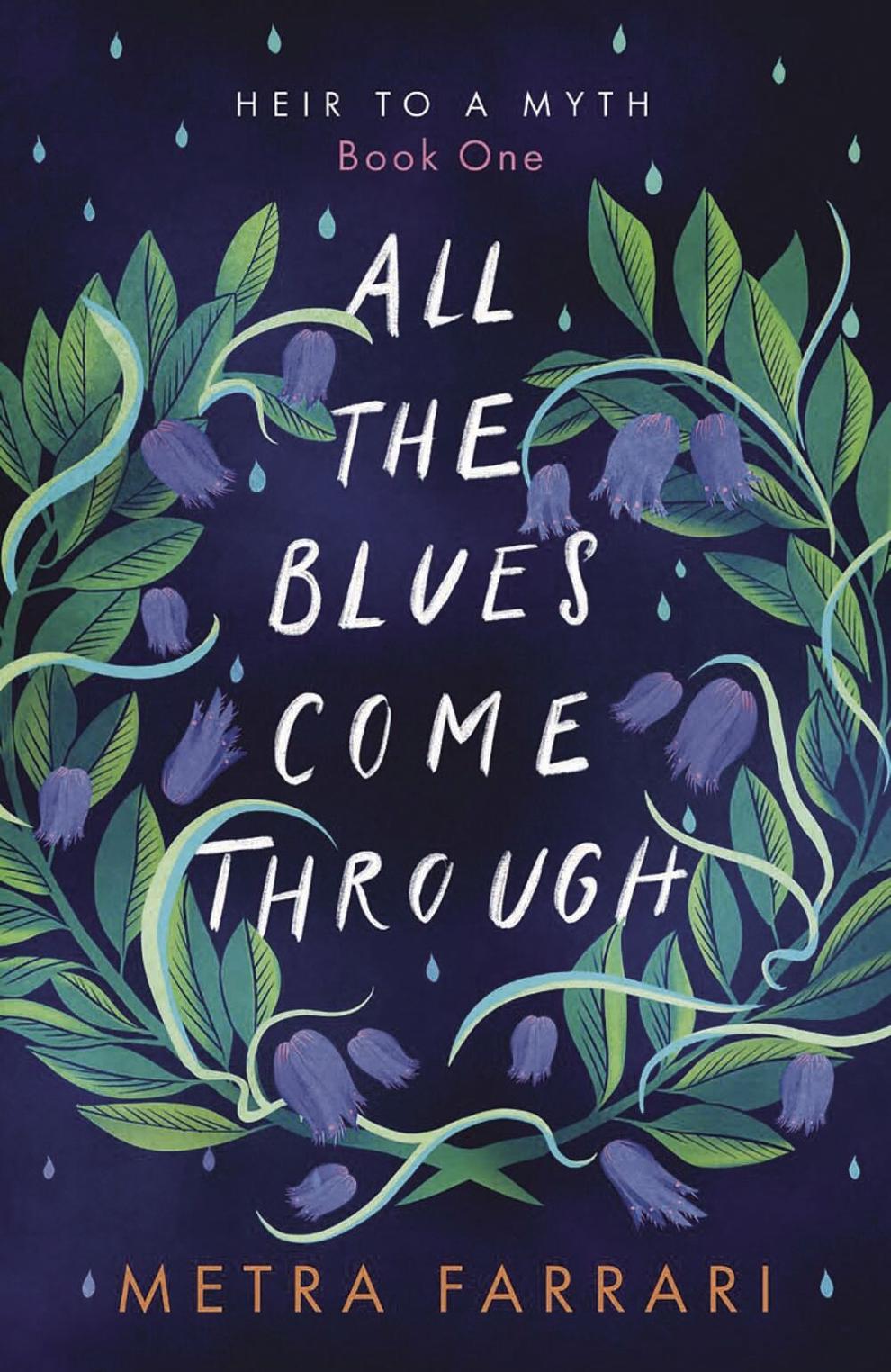 Metra Farrari remembers rushing to the Eagan Barnes & Noble for the latest release in the Harry Potter and Hunger Games series.
The 2004 Eastview High School graduate loved young adult fantasy and sci-fi novels while growing up in Eagan.
Many of the early fans of those books are all in their 20s and 30s with jobs and family obligations.
Farrari is one of those millennials nostalgic for the whimsical adventure books of her youth, so she decided to write her own.
"It's a really great, poolside summer book," Farrari said. "It's escapism. It's good for book clubs. My ultimate goal is to help someone escape from the news or their toddler, all the things going on, even for 5-10 minutes. Reading has helped me escape some harsh realities in my life. I really hope people enjoy it."
The books is about Ryan, a single, cat-crazed 28-year-old botanist, who is working on saving the world from climate change.
When Ryan is accused of being a descendant of the Greek god Artemis and the key to freeing the Olympians from exile, she joins world of demigods, centaurs and "major Greek hunks" for an adventure of a lifetime.
"It's inspired by young adult novels, but I thought I would write something for millennials who are a little older," Farrari said. "It's an escape, a fantasy, but it's got that contemporary humor. We're all older now. Our problems are much more serious now. ("All The Blues Come Through") is more whimsical but it's for grown ups."
She said feels that many people who grew up reading those young adult books now get their fantasy fix via television.
"There's these Netflix series and 'Game of Thrones,' the types of shows that are targeted to millennials who grew up with 'Twilight,' " Farrari said. "Shows that reflect the nostalgic content we're craving, but there's not a lot of novels out there."
Farrari dreamed up the plot of "All The Blues Come Through" about six years ago, but she's been busy.
Her gig with The Flash, Eastview's broadcast news department, developed her interest in being in the media.
She graduated from the University of Wisconsin-Madison with a degree in journalism and went on to intern with "The Oprah Winfrey" show.
"I helped book all the guests like celebrities, authors, really incredible guests," Farrari said.
She was hired full time for the last two seasons working in the research department. She helped provide background to Winfrey on topics such as skin care routines, Tom Cruise and President George W. Bush.
When the show was over, Farrari continued to work for OWN Network with "The Rosie Show" with Rosie O'Donnell, who Farrari considers a true friend.
She went on to work in event production and media relations in Chicago, before moving back to Minnesota to raise a family.
"I talked with my husband, and we decided it's time to become a full-time writer," Farrari said. "It's always been my dream."
It wasn't as easy as she expected. Her three young children keep her busy.
"Being a stay-at-home mom is a full-time job," Farrari said. "I always say I'm a 'nap time novelist.' I write as much as I can during nap time and after bed time. I've had three children, but this has been my hardest labor so far. It was a six-year gestation period. I can't believe Friday it's going to all come to fruition."
The book is being published through Wise Ink Creative Publishing of Minneapolis.
"It was important for me to be an indie author, to be in charge of my own material," Farrari said. "I had to front some money for it. It was important for me to find a team to help with distribution, editing and the cover art."
"All The Blues Come Through" is the July book club pick for KDWB radio show host Falen.
The adventures of Ryan likely won't be over with "All The Blues Come Through" either. It's the first in the "Heir to a Myth" series.
"This is the first book in a trilogy," Farrari said. "The draft of the second one is coming. Hopefully it will be out there in the next year, year and a half."