Municipal pools, school districts reporting decline in applications
First in an ongoing series about the pandemic and its impact on the community.
Like many communities with municipal pools, the city of Apple Valley is in the process of hiring staff for the upcoming season, which starts June 12.
However, according to city officials, they've hit a snag with filling lifeguard positions for the Apple Valley Aquatic Center and Redwood Pool.
Fewer applications are coming in, and that is a concern.
"I've been doing this for 40 years. I started as lifeguard when I was 19. I'm 59 and I've been managing lifeguards 38 of those years," said Recreation Supervisor Steve Skinner. "Yes, this is probably the worst I've ever seen."
Skinner said it's a problem he's heard from recreation colleagues across the metro and he believes it's likely an issue in other states too. In the last few years he's noticed a downward trend in applications, but the problem was exacerbated by the COVID-19 pandemic. Many public pools were closed last year in response.
Generally, Apple Valley's return rate each year for lifeguards exceeded 80 percent before COVID-19. This year, the city has seen fewer than half of the applications they would need to fill all the positions. That means about 120 lifeguards and the city had received fewer than 60 applications as of April 9. Only about a third of the applications were returning staff, Skinner said.
"There are bad years. This is this different," he said. "A bunch of factors combining ... reluctance, the lack of ability to certify, the general shortage of young workers, I think are all conspiring against us."
Eagan has noticed fewer lifeguard applications for its upcoming season at Cascade Bay. The city has about a third of the number of lifeguards it would normally have hired by this time, said Parks and Recreation Director Andrew Pimental.
Pimental said Cascade Bay and other pools are operating under COVID-19 restrictions and they're planning to have about half of the normal capacity.
"So we know that even if we don't have the current or normal number of lifeguards, because of reduced capacities and safety protocols with the pandemic, we probably won't need as many as we typically do," he said. "Now, as we've all learned with everything pandemic, nobody can predict the future. So, if all of a sudden we find ourselves in the middle of the summer and no restrictions, that could create additional challenges."
Pimental said the city is seeing a similar trend across all of its part-time positions.
"I think we're having a hard time competing maybe with a reduced number of people that are working in these jobs," he said.
Cities are not the only ones feeling the pinch in lifeguard shortages. Some local school districts are also seeing it.
The Rosemount-Apple Valley-Eagan School District usually employs around 200 lifeguards and swim instructors for Community Education programming such as swim lessons and an in-house competitive swimming program known as Revolution Swimming, said Pat Bennett, aquatics program coordinator.
The district has pools at its six middle schools.
"Amongst our staff, we're seeing a real decline and the employees that we have wanting to work," she said. "Because of the closings that we had, they've gone other places and gotten other jobs. And with other jobs, they don't have to maintain a certification."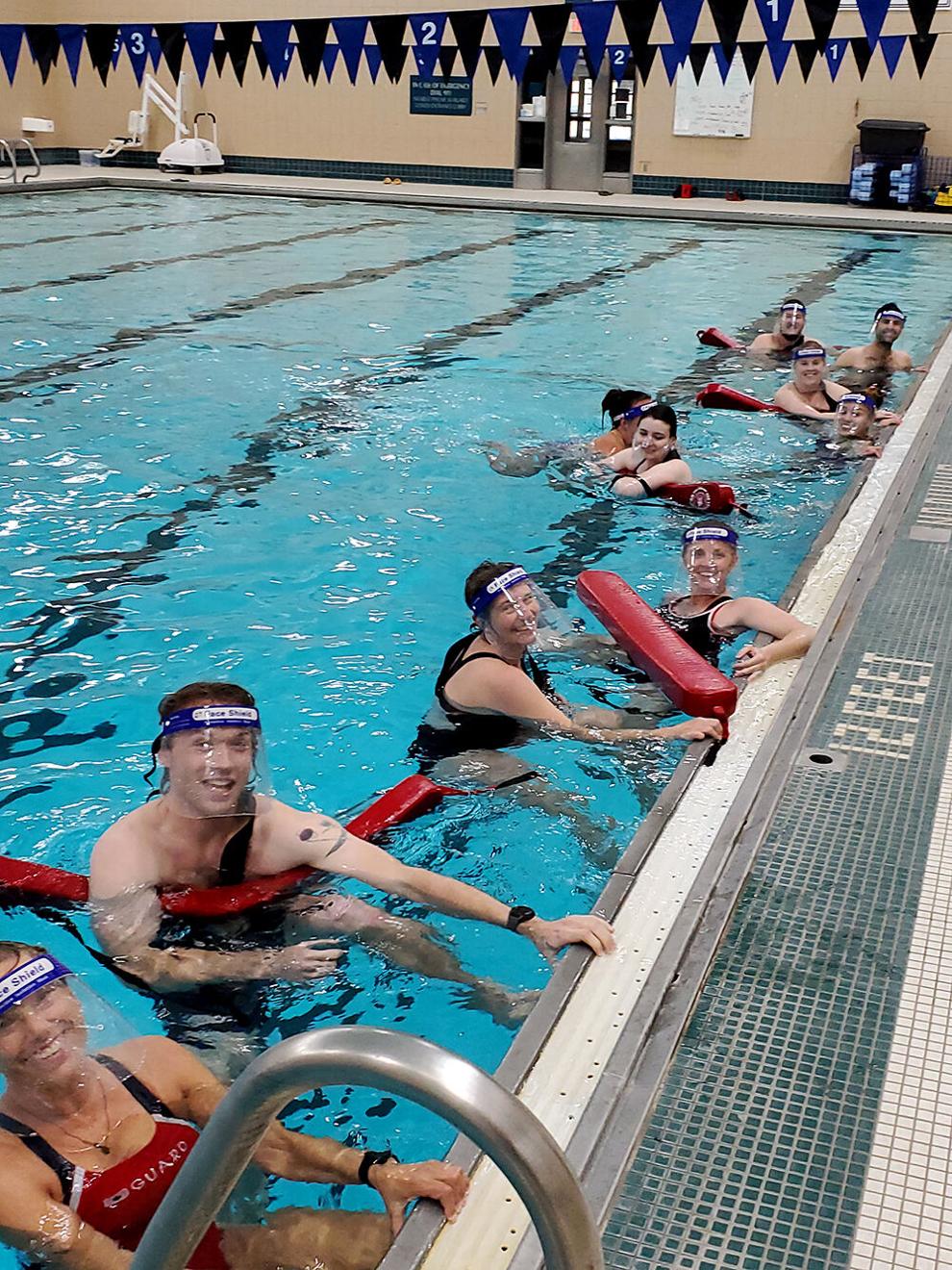 Bennett said this spring has been difficult. The district has about 12 lifeguard opportunities for each weekend for just regular swim lesson programs. Two lifeguards signed up for one shift a week and Bennett and her assistants have covered other shifts.
The Burnsville-Eagan-Savage District has pools at two of its middle schools where lap swim, open swim, swim lessons, junior lifeguarding, water safety aid classes and lifeguard and CPR certification classes are offered.
Aquatics Coordinator Jessi Mosley said in the last five years she's noticed a downward slope for lifeguard and swim instructor applications. Since COVID-19 hit, she's had three or four applicants for lifeguard specific positions and there are about 20 people on staff now. There's some crossover in the job duties as one person will teach a swim lesson and switch to lifeguarding during the next session.
Mosley noted that the district continues to have a good retention rate for its returning workers. Most of them grew up taking lessons from the district, then begin working as teenagers and often continue to do so through college.
However she is still concerned about whether she'll be able to fill additional spots needed for the fall, which tends to be busier than the summer. Some of the college students will also return to school so they won't be available to work, she said.
"I would say we're probably five steps short of where I'd like to be to be going into at least the fall," she said.
The Farmington School District is reporting a different experience with lifeguard hiring. Aquatics Coordinator Colm Griffin said there's no shortage at the moment because there's been less of a need for staff since COVID-19 hit. There are about 35 people working there now. Only swim lessons are being offered and the district will not allow open swim or rentals to happen until the social distancing requirements are lifted, he added.
Griffin said there's always turnaround but he's able to actively recruit 15-year-olds during the girls and boys swim seasons because his office is on the pool deck. He doesn't anticipate any issues with hiring going into the near future.
"I'm restocking my staff numbers all the time," he said.
The Lakeville Area School District has pools at two of its middle schools. A third pool is being constructed at another middle school and is expected to open in 2022. Only one of the pools is being used for community education swim lessons and open swim.
Youth Enrichment and Aquatics Coordinator Katey Radant said before the pandemic, she oversaw a staff of 15 lifeguards, swim instructors and assistants for summer and 30 during the school year. Many of those staff members have multiple certifications, so there's a lot of crossover in their jobs.
"I would say that now, I went from a staff of like I said, 30, during the school year to about 12, over the last year or so. And that's really all that I needed," she said. "Because we have, you know, fewer programs, and if I had more staff, they wouldn't get any hours."
Radant said at the beginning of the school year she did not have many staff because several of them told her they were stressed out with hybrid learning or concerned about their grades. However, she said because she coaches girls and boys swim teams, she's easily able to recruit new staff.
"I feel bad in my networking meetings. I never speak up about hiring because I honestly have never really had ... too big of a problem," she said.
All of the cities and school districts interviewed by the newspaper reported that lifeguards and swim instructors have had some changes in their job duties in response to COVID-19 restrictions and changes have been made to ensure the safety of the public and employees.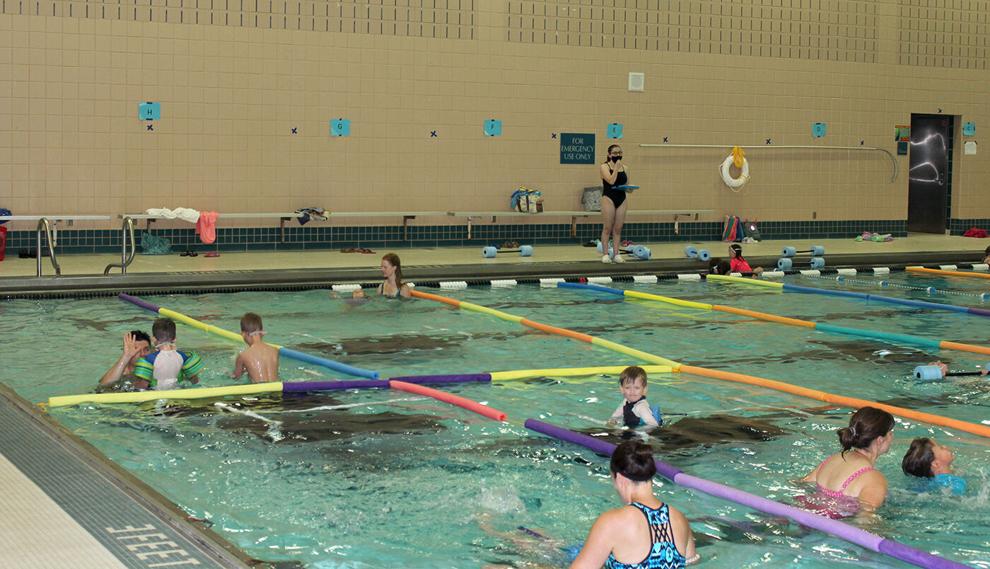 Some of those changes have included lifeguards being required to wear masks when not in the water and swimming classes taught with staff being out of the water and parents or guardians being in the water with children to help them with strokes. Swimming classes have operated with smaller numbers to maintain social distancing.
There have also been tweaks in traffic flow with having guests enter in one door and exit another, or requiring swimmers to enter in their suits and leave in their suits. Extra cleaning is done between swim lessons and different shifts.
Training for lifeguards has more recently encouraged the use of mannequins instead of people and the use of bag valve masks to provide another barrier of protection during a rescue, Mosley said.
Bennett said another change is that there would normally be a team approach to an emergency situation. Now, the person who would conduct the rescue would provide solo emergency care until they're too exhausted to continue.
Radant said she encourages her staff to get multiple certifications with the promise of a pay raise for completing them and chances to work more hours. In some cases, she's helped employees pay for the certification if they couldn't afford it up front.
Mosley said the district has been trying to get the word out on social media and also recruit possible applicants in certification classes by guaranteeing an interview for taking the class.
Eagan parks and recreation staff asked the City Council on April 20 to consider an incentive based program that would provide financial incentives for people who maintain employment through the summer and also refer others to come work for the city, Pimental said.
Bennett has been going out to high school cafeterias to hand out information to students. She said fewer people were taking the fliers but she got enough people to apply to start running classes in the spring.
Skinner said the city has been looking at its wage scale to ensure it's competitive with local businesses and that employees are adequately compensated because it's a demanding job. He's found that word of mouth continues to be the best incentive for students to apply.
"Some families, I've had four or five kids in that family all be lifeguards," he said.