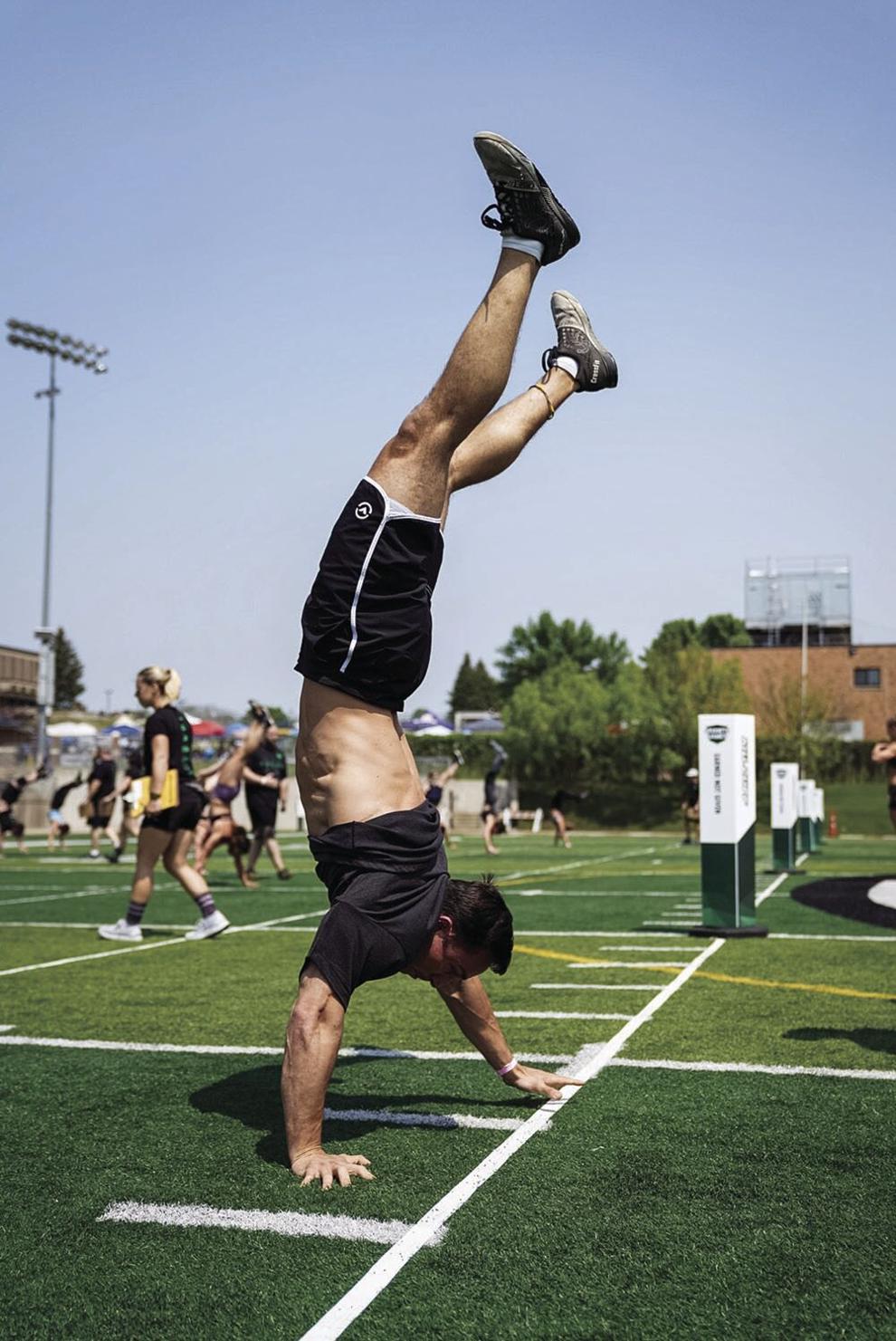 Top North American athletes to compete in Eagan
Some of the top fitness athletes in the world are coming to Eagan in June.
The 2021 Granite Games are scheduled for June 4-6 at the TCO Stadium in Eagan.
The event will feature 30 men, 30 women and 20 teams, all of whom are considered the elite CrossFit athletes in North America.
The top finishers will move on to the NOBULL CrossFit Games later this year in Madison, Wis.
The Granite Games were scheduled to take place last year at the TCO Stadium for the first time, but due to the pandemic, the event went virtual.
The event was held at St. Cloud State University for several years, but about two years ago organizers started looking for a new site.
"It was awesome in St. Cloud but we outgrew it," Loud & Live Sports president Matt O'Keefe said.
Not everything is going to plan this year, either.
In a normal year, the Granite Games would also include public participation, much like a marathon or a 10K, O'Keefe said.
"Anyone like you and me could participate," O'Keefe said. "But this year it's elite only unfortunately due to the circumstances."
Due to the event size, and continuously evolving guidelines and restrictions, organizers weren't comfortable hosting the community division, but plan to in 2022.
Spectators are welcome. Tickets are on sale.
"These are world class athletes," O'Keefe said. "You'll see some incredible stuff if you come on out."
The competitors will participate in a series of physical challenges throughout the weekend.
"They could be carrying heavy weights across a field or climbing ropes," O'Keefe said. "They'll be doing some Olympic lifts or throw a ball across a field for distance. They could run for distance or time. That's the fun part. They have to prepare for the unknown. It could be really anything."
Some of the initial workouts involve dumbbell thrusters and a 200-meter run. Another involves a one-rep max snatch, which is an Olympic lift.
Another workout involves handstand walks and the devil's press, which is like a burpee but with dumbbells.
All of the events will be outside in TCO Stadium, so "we're set up to be safe."
The three-day competition starts with a "Friday Night Lights" competition at 4:30 p.m. June 4.
"There is a tradition in CrossFit affiliates to hold gym competitions on Friday evenings and call them Friday Night Lights with a festive atmosphere," said Kristen Chandler, Granite Games media director. "We are reproducing that on the large scale, under the lights at the TCO Stadium at Viking Lakes."
The competition continues noon to 5 p.m. June 5 and 10 a.m. to 5 p.m. June 6.
Athletes are coming to Eagan from as far away as Canada, California, Kentucky, Ohio, New York, Arizona and Florida.
Top athletes competing at the Granite Games include Kristi Eramo O'Connell, Alessandra Pichelli and Stephanie Chung.
Chandler said there are a "couple of young phenoms to keep an eye on," including Mallory O'Brien and Emma Cary.
"Both are only 17 years old and could compete in the teen division at the Games but are strong enough to compete in the individual women's division," Chandler said.
For the men, Saxon Panchik, Chandler Smith and Tim Paulson are top athletes.
Panchik and Smith narrowly missed the top five at the CrossFit Games this year and are seen as contenders for the title of "Fittest on Earth."
The teams competing have several former CrossFit Games athletes among them.
"What's cool about the team competition this year is that the teams have to come from one gym," Chandler said. "So these are home-grown teams, people that workout together and go to the same gym combining to make a team. The four person team is comprised of two male and two female athletes."
The list includes Timberwolf CrossFit, a CrossFit games regular from St. Paul, and CrossFit Progression from Rochester.
TCO Stadium is next to Minnesota Vikings TCO Performance Center at 2600 Vikings Circle.
Tickets are general admission and are $95 for a three-day pass (before taxes and fees). For more information, visit thegranitegames.com.