Sachin Isaacs, incumbent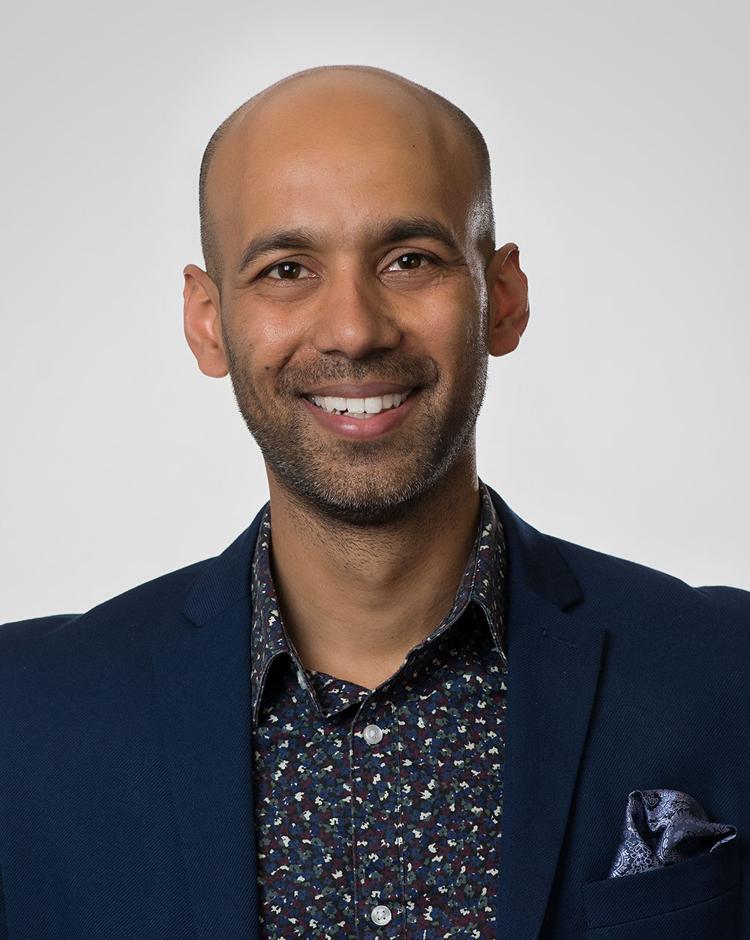 Age: 41
Address: 140 Carriage Lane, Burnsville
Family: Wife, Alyssa; daughters, Priyanka, 9, and Ayannah, 6
Occupation: Vice president of strategy and product – Blue Cross Blue Shield / Further
Education: Master of Business Administration – University of St. Thomas, Bachelor of Business Administration - Winona State University.
Qualifications: As a current member of the School Board I have learned immensely from my first term. I have gained valuable experience by serving on several School Board Committees - as chairperson of the Curriculum and Instruction Advisory Council and as a board representative on the Audit and Finance, Community Education and Policy Review Advisory Councils.
Updated on Oct. 17 to include Part 1 of questionnaire responses.
What differentiates you from the other candidates?
My ability to combine my perspectives as a parent of children currently enrolled in the district, as a person or minority descent, and as a first generation immigrant has enabled me to contribute in unique and meaningful ways to various discussions with my school board colleagues and our district administrators. In addition to my unique perspective, I am a successful business professional who has held executive level positions in Fortune 500 companies. As an incumbent candidate I will continue to bring diversity of thought and a contemporary mindset toward preparing our children to be successful in the 21st century.
In what area or areas could the district be doing better? What should the district be doing to improve in this area or areas?
Although our district continues to perform above state averages on student achievement measures, the achievement gap between students of color and white students remains a persistent issue. In addition to classroom-based initiatives like improving student-to-teacher ratios, we also need to focus on other aspects like food insecurity, social emotional learning, and persistent absenteeism as these factors have also been correlated to negatively impacting the achievement gap. Increased attention to these factors will benefit all students in our district.
Updated on Oct. 24 to include Part 2 of questionnaire responses.
Is the district doing enough to support the mental health needs of its students and staff? Explain your answer.
The district can always do more to support the mental health needs of our students and staff. In order to do more, the district will need the support of our community in the form of approving the upcoming levy. One of the key issues that will be targeted as part of the upcoming levy is to add more mental health support to our schools. Increasing the number of mental health professionals in our schools will ensure that our students and staff receive better and timely access to mental health services.
What, if any, areas in the district budget should be adjusted?
Our district prides itself on being among the best in our state for spending the biggest share of each dollar in our classrooms. This year the board in partnership with our finance department cut $7 million to balance the budget. Any further adjustment will result in increasing class size and reducing programming that will weaken our Triple A philosophy. We have a world class finance department that partners with the board to proactively find areas for financial improvement and they have been awarded the Certificate of Excellence in Financial Reporting by the ASBO for 13 years in a row.
School districts are constantly innovating. What innovative programs do you think would be a good fit for District 196's from operational and budget feasibility?
Innovation is vital to ensure the continued success of our students and our district. Below are innovative programs that I believe would be a great fit for District 196. Some of these are already underway and in various stages of implementation and/or assessment.
• Increasing access to Career Technical Education (CTE).
• Teaching responsible digital citizenship.
• Specialized/magnet high schools with smaller footprints in lieu of traditional large high schools (e.g. School of Environmental Studies at the Minnesota Zoo).
• Expansion of Social and Emotional Learning (SEL).
• Greater use of project-based learning.
• Greater access to flexible learning environments.