Maggie Bruecken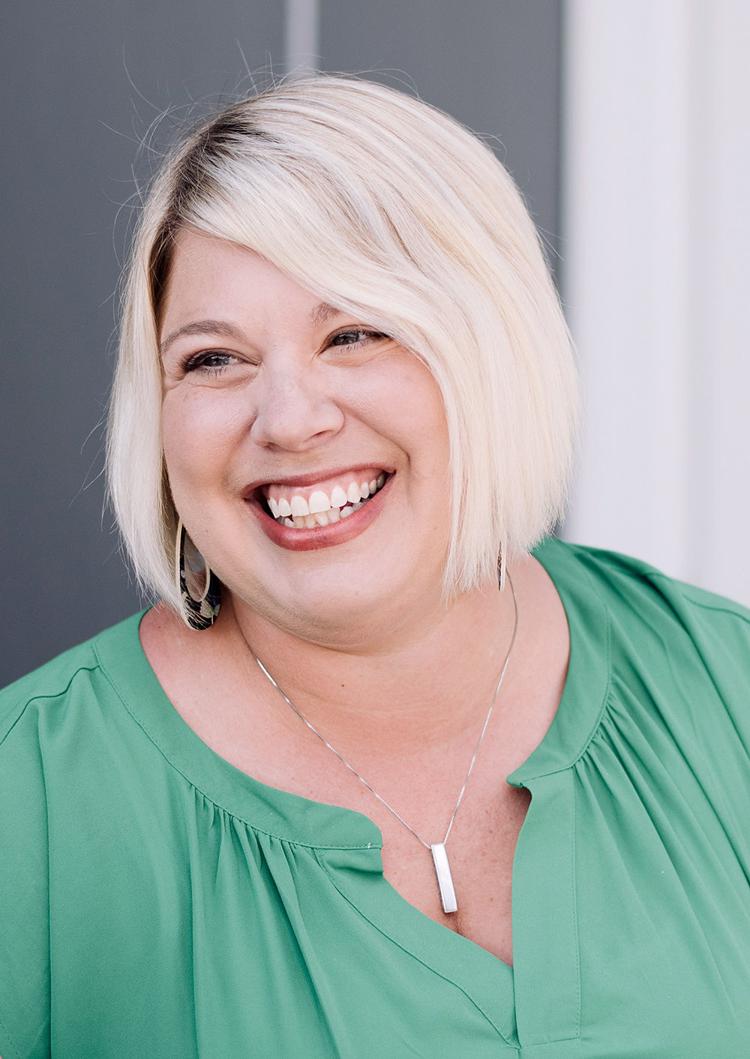 Age: 39
Address: 4938 Upper 148th Court, Apple Valley Family: Husband, Nick Bruecken and children, Henry Bruecken, 12, and Isabelle Bruecken, 9
Occupation: Chief of staff at Educators for Excellence
Education: University of Iowa graduate with a Bachelor of Arts in English and African American Studies, minor in Women Studies. Secondary teaching license from Metropolitan State University's Urban Teacher Program
Qualifications:
• I am a mother of two children in the district (Diamond Path Elementary and Scott Highlands Middle School).
• I am a former paraprofessional, special education teacher, and seventh/eighth-grade language arts teacher.
• I am the chief of staff at an education advocacy nonprofit where we work to ensure that teachers have a leading voice in the policies that impact their students and profession.
Updated on Oct. 17 to include Part 1 of questionnaire responses.
What differentiates you from the other candidates?
My unique background differentiates me from the other candidates because I am a former teacher who knows the unique joys and challenges educators face daily. I also spend my days advocating for students and educators at the nonprofit where I am employed. I work alongside teachers to impact change through policy with the belief that all students deserve access to quality education.
In what area or areas could the district be doing better? What should the district be doing to improve in this area or areas?
District 196 is committed to student outcomes and achievement. I see evidence of this each day my children return home from school. With that said, when it comes to kids, there is always room to do more. I think the opportunities that remain in the district are:
• Continued focus on how to make schools safe,
• Working toward increased teacher diversity to reflect the race, gender, and social makeup of our students,
• Equity challenges around how to meet the needs of all students with learning that is diversified and equitable, and
• Addressing growth in the district with an increasingly lean budget.
Updated on Oct. 24 to include Part 2 of questionnaire responses.
Is the district doing enough to support the mental health needs of its students and staff? Explain your answer.
While I know that the district has made many efforts to support the mental health needs of its students and staff, I believe that we need to continue to hone these skills and supports. Mental health has a direct impact on academic outcomes and I believe that students learn best when all resources are brought to bear. We can continue to help students achieve their full potential with resources such as access to mental health support within the school setting.
What, if any, areas in the district budget should be adjusted?
I support the operating levy referendum. Approving it will help the district avoid up to $18 million in additional budget cuts; offer increased mental health supports; restore after-school activity busing, and keep class sizes from increasing. Should the levy not pass, there will be substantial impacts on student outcomes and teacher retention. The adjustments to the budget will be made in the areas of staffing, class sizes, and program cuts. The district is offering citizens the opportunity to engage in how the budget should be adjusted. My hope is that our community makes the right choice for students and staff.
School districts are constantly innovating. What innovative programs do you think would be a good fit for District 196's from operational and budget feasibility?
I believe that students need access to the skills and opportunities to be college and career ready in an increasingly global society. We have a responsibility to prepare students for the careers and professions that will be dominant decades into the future. Innovation is at the heart of preparing students and if elected, I will advocate for:
• Innovative career readiness curriculum such as project-based learning, maker education, coding, and place based learning and,
• Explore if community schools (integrating the focus on academics with youth development, family support, and health and social services) are a fit for District 196.